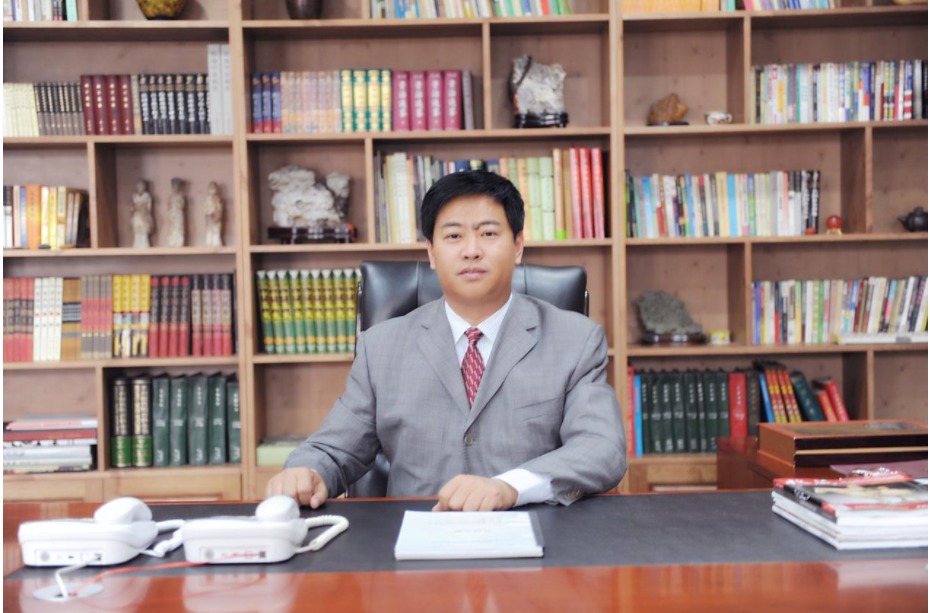 Grain Feed & Milling Magazine recently received an interview with Mr. Yan Zipeng, chairman of HENAN HUATAI CEREALS AND OILS MACHINERY CO. LTD. of China. The magnetic part of that interview was revealed to the readers of Grain Feed & Milling Magazine.
Grain Feed & Milling Magazine: How you to get involved yourself with this business?
Mr. Yan Zipeng: I take this as my own business, because I think this business can improve people's quality of life and protect people's daily lives. This is a meaningful thing.
GFMM: Will you say something about your business start-up?
Mr. Zipeng: Our Company was originally a government enterprise. I think all governments will care about people's daily life and the quality of daily cooking oil. So we have been committed to producing high-quality edible oil equipment for people for more than 30 years. This is something that makes me proud
GFMM: Tell us about the current status or range of your business and company.
Mr. Zipeng: Henan Huatai Cereals and Oils Machinery Co., Itd, located in Huaxian Industrial Zone of Henan Province, covers 150 acres, with total investment 360,000,000 RMB. It has modern standard workshop and advanced processing equipment. Henan Huatai is a large cereals and oils machinery pro- duction enterprise ,Integrated R&D, design, manufacture and installation for complete edible oil production line like:soybean oil machinery , sunflower oil production line , mustard oil project, rice bran oil machinery etc,and our company is listed in China "New Three Board., It's outstanding corporate member of China Cereals & Oil Association(CCOA). Our products sell well in more than 30 provinces cities and districts, also exported to Estonia,  Russia, Kazakh- stan, Uzbekistan, Tajikistan, Bangladesh, Thailand, Malaysia, Indonesia, Bolivia, Peru, Egypt, Sudan, Tan zania, Rwanda, Nigeria and other countries & regions, now we have developed in to a major oil machinery manufacturing base in China.
GFMM: What kind of product do you produce?
Mr. Zipeng: Henan Huatai is a larger Cereals and Oils Machinery production enterprise. Huatai production includes Oil seed pretreatment and pre-pressing equipment, oil seed extracting equipment; Oil refining and fractionation equipment, Soybean oil processing equipment, Rice bran oil processing equipment, Mustard oil processing equipments. Sunflower oil processing equipments. Corn Oil processing equipment, Peanut Oil processing equipment, Palm fruit oil pressing equipment, Cottonseed dephenolizing equipment, Plant extracting equipment. Corn processing, starch and starch sugar equipment, Wheat milling equipment, feed machinery, Biodiesel equipment lignite wax extraction equipment.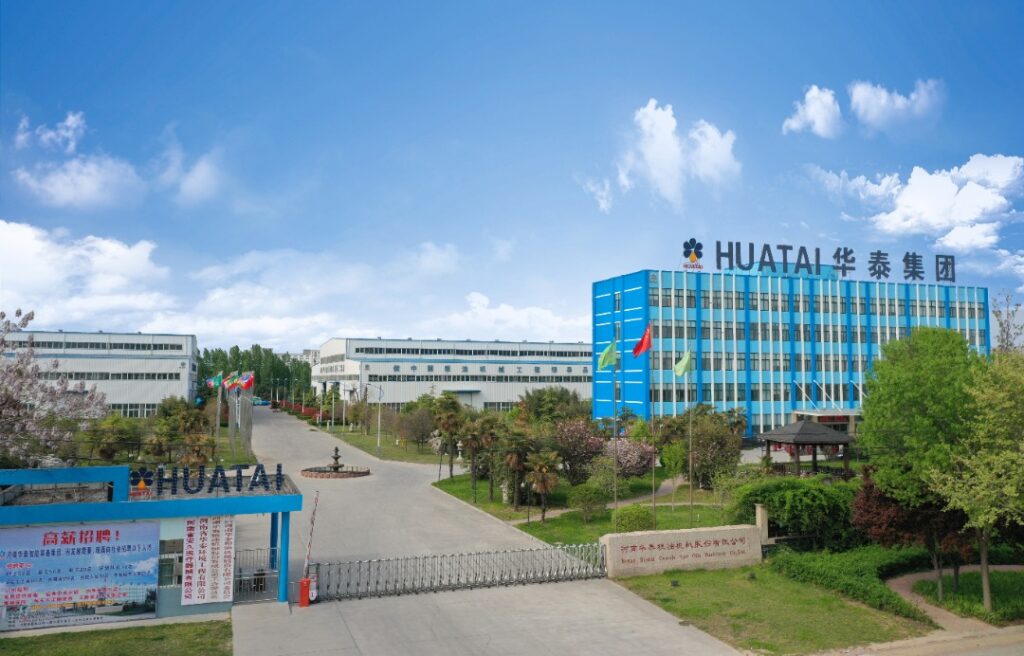 GFMM: Tell us about the quality of your product. Why buyer will buy it from ten people's product?
Mr. Zipeng: Product's quality is our first priority.  Good qualities machinery can produce best quality product. So we are very strict about our products quality. People will buy our machines because we provide higher quality products in reasonable price. Low consumption more productivity, long lasting, smooth and easy production method will attract the customers.
GFMM: Compare your industry/company with respect or the top class to the world market.
Mr. Zipeng: Our company has a good reputation in the world market like other tens company in the world. Regarding Product quality, stability, high performance, our company's product are not lagging behind other worldwide reputed company. But in some areas we provide better quality products than others. We try to provide our services and products as like as the other worldwide reputed   company.  We are always striving to maintain the quality of our product like other well known companies. We always think our client satisfaction.  Customer satisfaction is our achievements.
GFMM: Tell me if you have any problems or challenges with this business and how did you deal or overcome these problems or challenges?
Mr. Zipeng: Many times we have fallen victim of natural calamities, Weather is different according to the places. We are solving this problem with our developed technologies. There are some new Customer who are not aware of our new technologies, so there are some misconception, and they insist on this. We solve this types of problem through mutual discussion.
GFMM: Will you say about your management style?
Mr. Zipeng: Our Company has some specific management regulations. Teamwork is one of the most important hallmarks of our managements.  We maintain proper communication between each departments to avoid errors. Quality, time and the customer satisfaction is the main goal of our management. Timely production, on time delivery installation and commissioning is the attitude of our management.  We try to fulfill the promised parameter and product quality.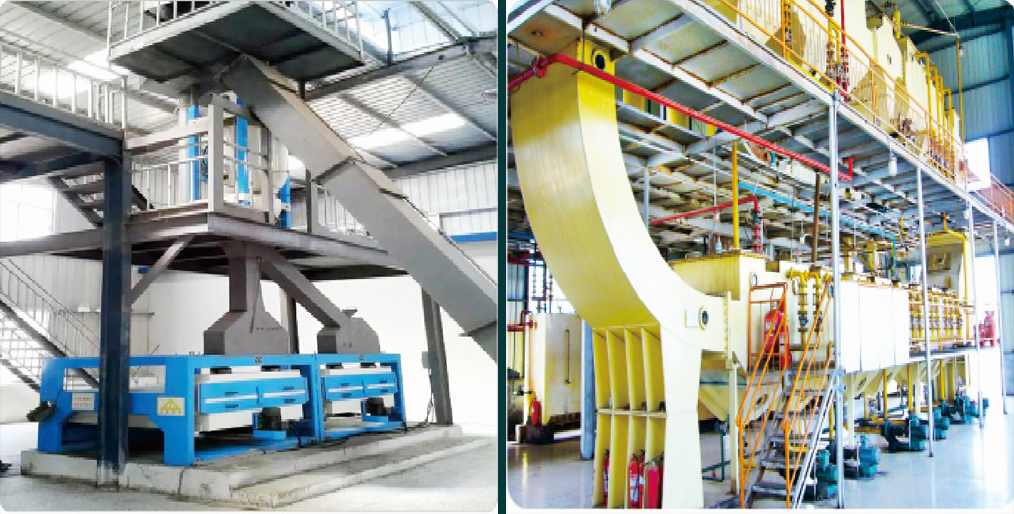 GFMM: Say on your service categories.
Mr. Zipeng: We are the Manufacturer of cereal and Oils processing Machinery. Our services includes installation, commissioning, operation training. Consulting and give assistance to trouble shooting of Cereals and Oils processing sector. Sharing advices to our valuable customer. We have strong technical team for after sale services.
GFMM: Tell me about your staffs or manpower education and experiences.
Mr. Zipeng: Huatai staff are highly educated and experienced. All of them are responsible and skillful in different sectors. Huatai staff are hardworking and honest. They are united as 'One' for innovation and seeking perfection in any work. A hardworking professional team is working to provide the best machinery to our valuable customers.
GFMM: Will you say about your significant achievement so far?
Mr. Zipeng: Our main achievement is customer satisfaction. We have obtained a lot of customer satisfaction and market reputation.  Over the years, we have always been adhering to the development aim of "to survive by top quality, to develop by technology and innovation", as well as the brand management strategy of "highlighting main products and cultivating special products", and have obtained a number of science & technological achievements as well as patented products in oil machinery field. We have successfully obtained 27 national patents (including 7 invention patents), 6 international medals, 2 national awards and 2 provincial prizes. Our patented product, cottonseed protein dephenolization equipment won the Third Award of National Scie-Tech Progress in 2007,and Silver Award on the Sixth International Exhibition of Inventions; our patented product, rice bran expanding and extraction equipment obtained Scientific Achievement Award and outstanding new product award in 2008, also won the Second Award of National Scie-Tech Progress, Silver Award on the Sixth International Exhibition of Inventions and God Award on the Eighteenth National Exhibition of Inventions 2009 ;Rice Bran Grade 1 refining complete equipment obtained Nation invention patent in 2011 ,won science and technology First Prize of Chinese Cereals and Oils Association and Gold Award on the Sixth International Exhibition of Inventions.
GFMM: What was the main force or power behind it?
Mr. Zipeng: An integrated energy work behind our achievement. Our honest and dedicated staff and our government have played an important role behind our achievements. Our honesty and sense of responsibility, hardworking lead us to the success. We extremely try to satisfy our customers.  We always try to fulfill our responsibilities.  These are the power of us behind our successful story of gaining a lot of reputations in the world market and our proud achievements.
GFMM: Will you say about your future plan?
Mr. Zipeng: Our future plan is developing our technology more and more. Creating more new innovative technology. More development in our service quality. Gaining more customer satisfaction and market reputation. Spreading our technologies over the world. And reach our company to the top listed company in the world ranking.
GFMM: Say something about yourself as a human, as a successful industrialist.
Mr. Zipeng: My philosophy is "Be a human first". I believe that nothing is above the humanity. I am careful about the values of life, honesty and kindness are the accompanies of my attitude. I want to serve humanity through my business and innovative technology. As a businessman I always pay more attention to the satisfaction of my customers. My business is not for a single day, I always maintain healthy communication with my customers and keep myself ready to guide my customers with the best ideas. I try to discuss clearly about all the sides of the business including advantages and obstacles. I am always supportive for my customers to make a proper decision for the implementation of their plan.
GFMM: What are the essential qualities of a good industrialist?
Mr. Zipeng: Look, if you want to walk in road of business I believe you should have the proper knowledge of business. You should have a clear optimistic vision of development. You will have to be confident and eligible to make decisions. There will be numerous new obstacles and new unknown situation but you will have to be confident enough to tackle. Business should not only be done to earn money, there should be honesty, morality and responsibility towards the society, country and humanity. There should have the value of commitment. The promises with the customers should be kept by any means. Your employees should be your friends and family.  A good industrialist is always aware of what he is doing and why he is doing.
GFMM: Do you want to say something to your customers?
Mr. Zipeng: Yes! There are many manufacturers in the markets but you will have to select the best one who will understand your requirements, give you proper guideline, support for the implementation and produce quality product. I would suggest our valued customers not only to consider about the price of equipment but also the quality of the product.  Today's investment is the basement   of the future. One complete production line can produce complete quality product. Henan Huatai Cereals and Oils Machinery is Waiting for you.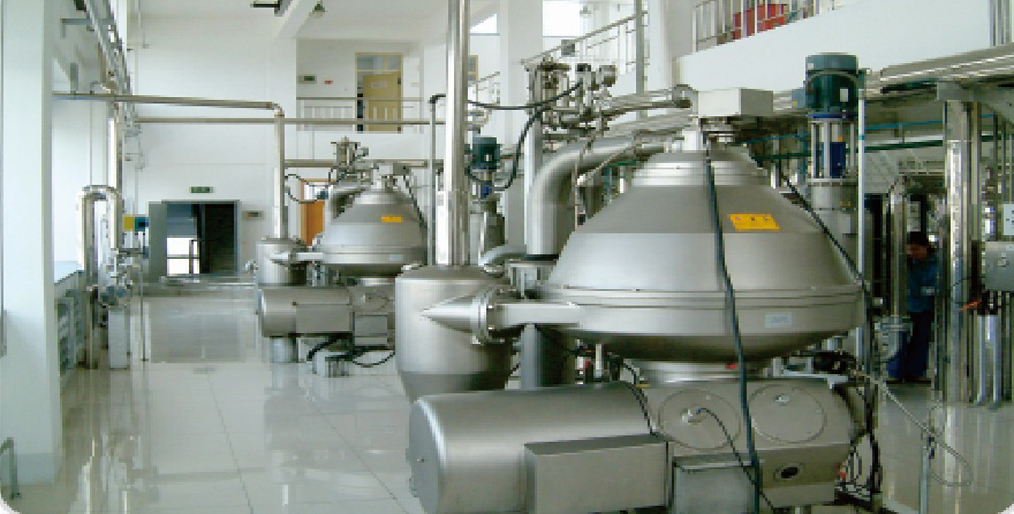 GFMM: How is Bangladesh market compared to the developed world in this sector?
Mr. Zipeng: Compared to the developed world, Bangladesh has immense potentiality in Cereals and Oils sector. Bangladesh is a developing country. In Cereals and Oils sector there is a big opportunity because the raw materials are available here in a reasonable price. The big population is a big potential labor, enough electricity and natural gas for production will give you some extra facilities. There is huge demand of edible oil through the world, Bangladesh can produce and supply. That will create employment and give economic prosperity to Bangladesh.
GFMM: What will it take for such industries to be fully developed in Bangladesh?
Mr. Zipeng: Bangladesh government should take some essential initiatives to develop Cereals and Oils Sector. If the industrialist get the opportunity of tax free importation of the raw materials along with the other Chemicals and components that will help the blooming of this sector more. Giving the easy electric and gas connection to the new industries will encourage the businessmen in this sector. Also creating an easy and profitable way for the export will expands this sector.
GFMM: Say something about Bangladesh beyond your business.
Mr. Zipeng: I have visited Bangladesh for several times. Bangladesh is a land of beauty full with natural resources.  I have visited Coxes Bazar, the longest sea beach of the world and Sundarban, the biggest mangrove forest of the world. Peoples are simple, friendly, honest and industrious. They are enthusiastic and potential. I hope they will play the main role for the future modern development of this country. This is only nation who sacrificed their blood for their mother tongue and obtain independence by the topmost sacrifice.  Whenever I visit Bangladesh their hospitality touches my heart and I never feel apart.
GFMM: Thank you so much!