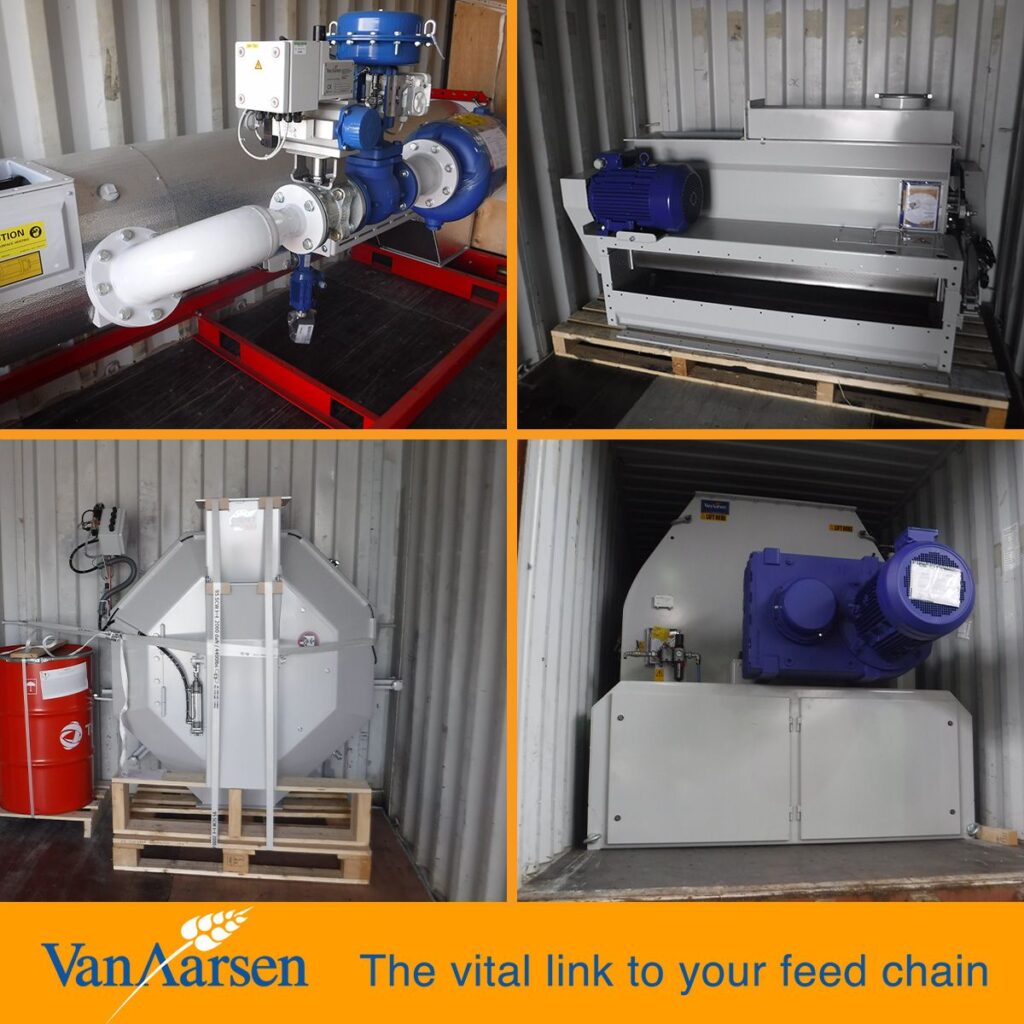 We can proudly share that the equipment for the 25 tons per hour feed mill for our prestigious customer "Gem Ultra Pvt Ltd, Tamil Nadu, INDIA", has left our factory!
These machines are designed and manufactured in Panheel, The Netherlands. We are certain that this will be a modern feed mill with the latest technology in: Grinding, Ingredient Dosing, Mixing, Hot Start Mixing before Conditioning and Pelleting.
We are grateful to Gem Ultra for their trust and the opportunity to created the Perfect Fit and to build India's most modern feed mill.
Curious to know about our machines and technology and what we can do for you in India? Reach Subramanian P via e-mail:spi@aarsen.com or mobile: +91 73580 97870 or visit www.aarsen.com
Source: Online/KSU