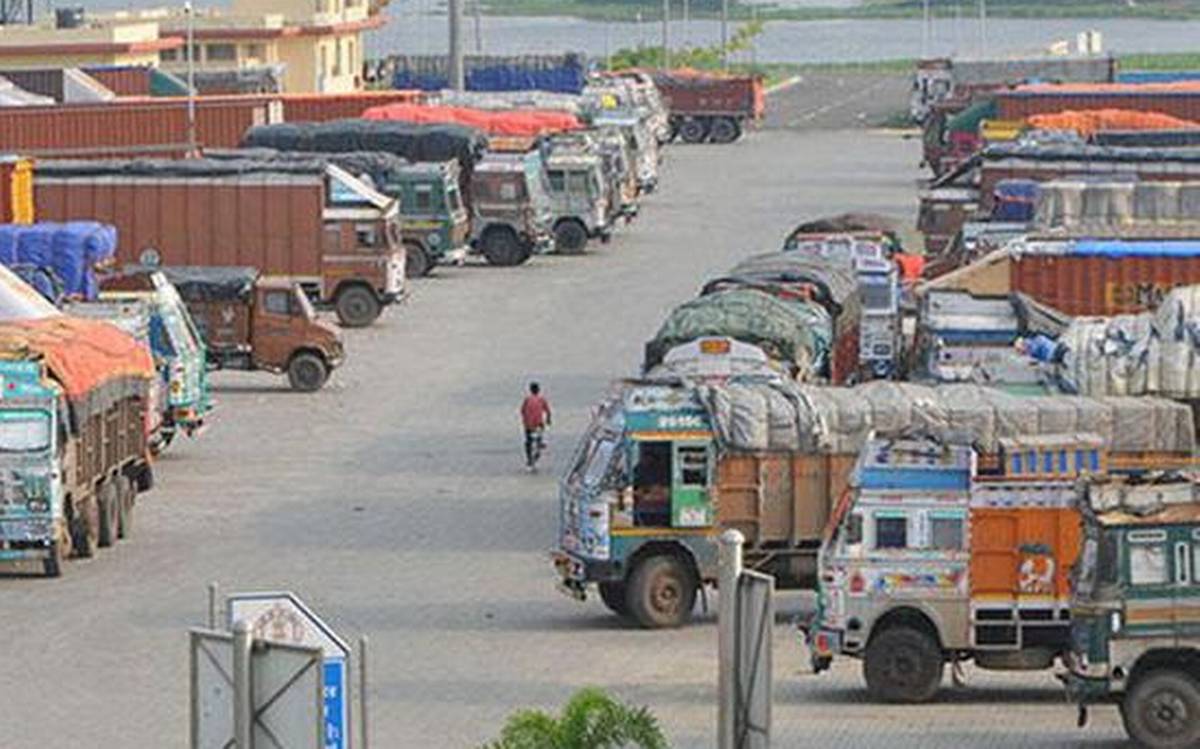 Two trucks carrying denim rolls have been waiting for eight days in front of warehouse number 01 at Benapole land port in Jessore. The drivers of the two trucks, Mahendra Kumar and Prabhukant Kumar, were not allowed to unload the goods for eight days. Fifty drivers like Mahendra and Prabhukanth have to wait for more than a week to unload trucks loaded with goods imported from India.
Talked to Mahendra Kumar and Prabhukant Kumar last week. They said that 15 days ago, they started their journey from Gujarat, India in a truck loaded with jeans. They arrived at Benapole port seven days later. After that we have to wait in Benapole for unloading the goods for eight days. Because, they did not get the place and permission to unload the goods in the warehouse. In this situation, everything they lived and ate was inside the truck.
Mehedi Hasan, in-charge of warehouse No. 1 of Benapole port, said that at present there are more products in the warehouse than the capacity. Therefore, there has been an acute shortage of new storage space.
According to the traders of Benapole port, not only warehouse number 1, but 32 warehouses and 10 yards of this land port are in similar condition. Intense commotion is going on. At present, several times more goods are being imported than the storage capacity of Benapole port. Therefore, it is important to take initiative to expand the port now.
Mofizur Rahman, president of the Benapole Clearing and Forwarding (C&F) Agents Association, said that if trucks of imported goods were parked at the port, importers would have to pay Tk 2,000 per truck per day. In addition, there is a risk of loss of product quality. If raw materials are stuck again, it will have a negative impact on the export of goods. Find more.
|Source: Online/SZK