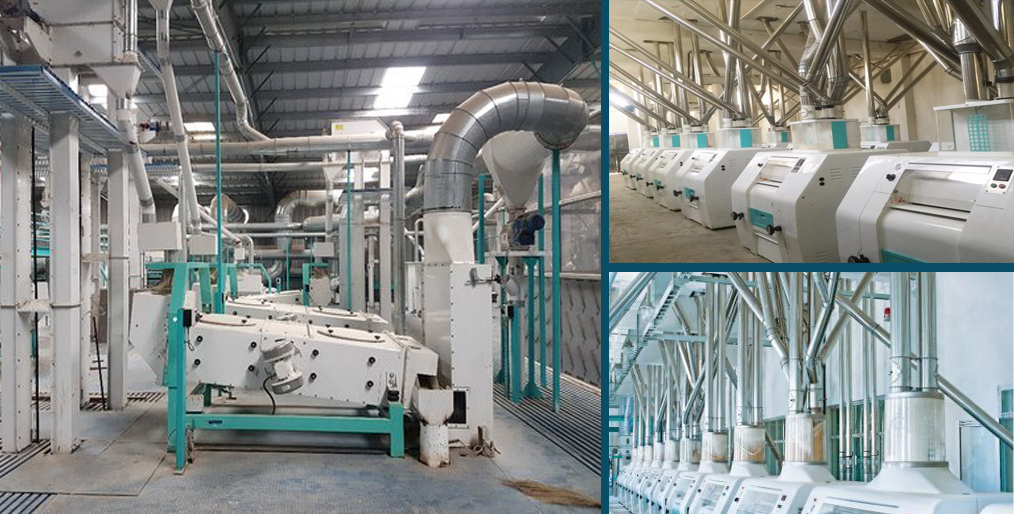 The days of making flour from wheat by manual method have come to an end long ago. Over time, various machines and processes have gradually come to this place. In today's sophisticated flower milling industry, there are various aspects of sophisticated flower milling process. In short, this report will try to give some idea about these shots.
This process may vary slightly depending on the different industry, different company. Because, there are different machines of the same production running in the market.  So it is normal for the process to be different in different machines. However, here is an attempt to highlight the general method.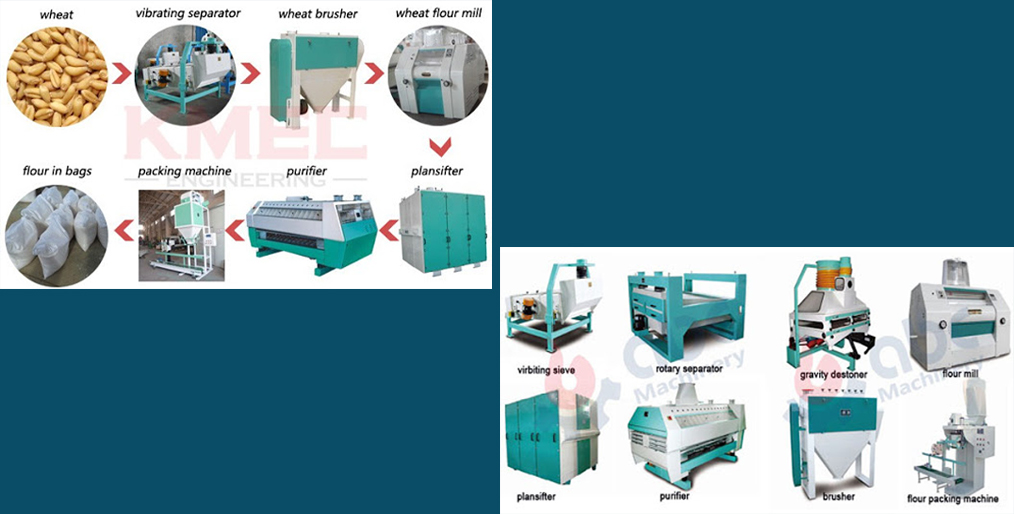 Flour Milling Process Flow
Pre-cleaning:
After harvesting, the wheat can be mixed with straw, rope, stone, brick, dirt and other large impurities, which will damage the processing equipment or block the piping system. Therefore, initial cleaning process needs to be done before the wheat is deposited.
Cleaning:
To protect the quality of the flour and processing equipment before entering the milling process from temporary storage, pre-cleaned wheat needs further cleaning. This process uses a variety of methods such as screening, aspiration separation, magnetic separation, stone removal, wheat shaking, optical sorting, and so on.
Features:
Combined cleaning methods to remove impurities to the maximum extent.
Easy operation & maintenance.
Low power consumption, well-sealed, dust free.
Flour Milling Solution for Concrete Structure Building
Concrete Structure Building Flour mill plants typically have three configuration designs: a four-story building, a five-story building, and a six-story building. It can be determined according to customer requirements.
 Features:
Popular mainstream design for large and medium size flour mills.
Sturdy overall structure.Mill operation at low vibration and low noise.
Flexible processing flow for different finished products.Better equipment configuration and neat looking.
Easy operation, long service life.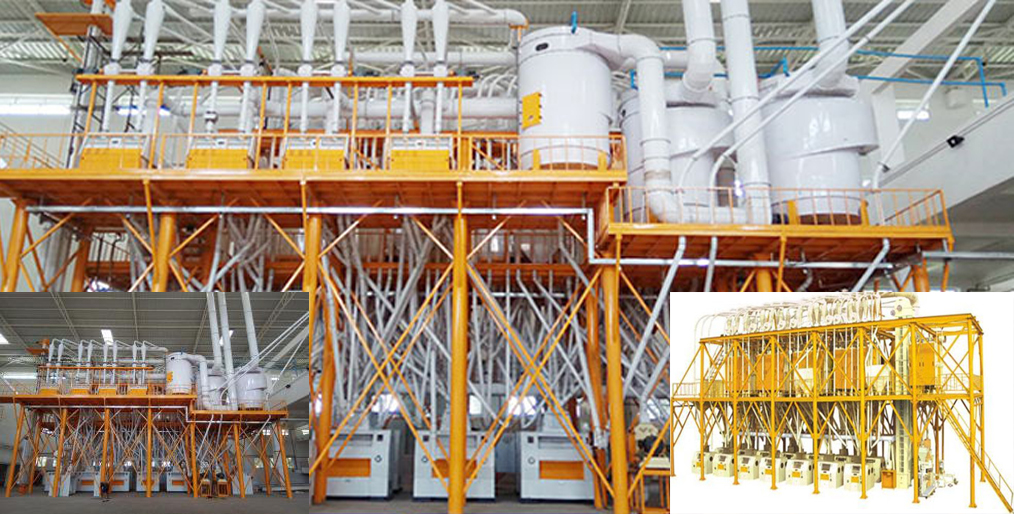 Flour Mill Solution For Steel Platform Structure
Steel platform structure milling line is best installed in an open warehouse type building. These compact mills usually require two or three storey high.
Features:
Low construction cost, small investment.
Small land occupation and short construction time.
Extensive use of smooth rollers ensures high quality flour.
It is the ideal solutions for small and medium-sized flour mill to produce different grades of flour.
Design Features:
The flower milling process can be flexibly adjusted as per the requirement of the customer. These are done by skilled engineering companies related to this subject.
-SZK