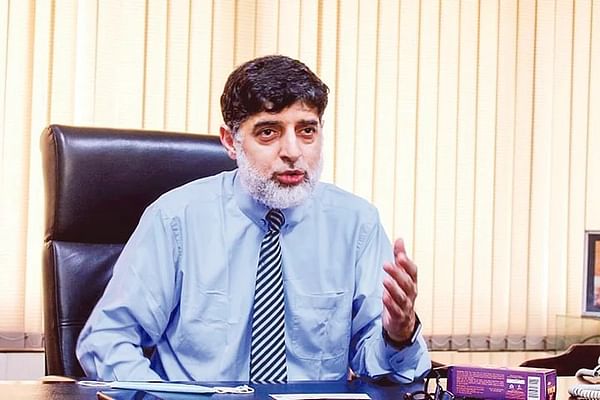 Mr. Ahsan Khan Chowdhury, Chairman and Chief Executive Officer (CEO) of Pran-RFL Group, said that the traders have a lot to learn from the closure of factories at the Kanchpur branch of Opex & Sinha Textile Group, one of the most successful entrepreneurs in the export-oriented garment sector.
Mr. Ahsan Khan Chowdhury said: "We have a lot to learn from Opex's failure. I have known Uncle Anisur Rahman Sinha for 45 years. Very good. At the same time a prudent businessman. He quit his job in the military and started a business. Opex was doing very well. Very good. I think Opex had the opportunity to make its debut as one of the best companies in the world. '
The chairman of Pran-RFL Group thinks that the main reason for the failure of an organization like Opex is the lack of effective management. "Legacy is very important for every business," he said. Maybe the current owner of your organization is very good. How are those who will come in the future? How prudent they are. How focused they are on business. If they are not paying attention, then the business needs to be professionalized. Should be left in the hands of professional management. We have to build a management like Unilever and Nestle. '
A few days ago, Mr. Ahsan Khan Chowdhury said these in response to a reporter's question at Charka Textile at Danga Industrial Park in Palash, Narsingdi.
The Opex and Sinha Textile Group, which started in the eighties, once had 45,000 workers. Garments worth several thousand crores were exported. But everything is now past. Authorities declared all the factories in Kanchpur closed on October 18 after being ill for several years. A notice signed by the acting director (administration) of the group, Mr. Banij Ali, said that the owner of the company has been facing financial losses in all the factories in Kanchpur since 2012. Even after that, he continued to run the factories with salaries and allowances and other expenses through the sale of loans and land. But the Corona epidemic lacked purchasing power. Apart from that, the factory environment has been ruined due to the chaos of the workers and employees as well as low efficiency and complete closure of activities from time to time. In this situation, the financial condition of the owner has deteriorated. At present it is no longer possible to run factories.
Opex and Sinha Textile Group authorities built a large factory complex at Kanchpur on the Dhaka-Sylhet highway, 20 km from Dhaka. Shirts, sweaters, denim, knitwear etc. were made there. Built on 43 acres of land, the textile and garment production complex is also recognized as one of the largest in Asia; However, the number of workers working in the complex came down to 13 to 14 thousand.
Responding to a question from reporters, Mr. Ahsan Khan Chowdhury said, "I joined the Pran-RFL group at the age of 21 with my father. I have been in business for 30 years. Already my second generation has come into the business. My daughters are working. But I am constantly studying whether my next generation will be able to fulfill this huge responsibility of the Pran-RFL group; Although at the same time we have made a lot of professionals. All our directors are paid. Although they are not owners, their contribution is more than the owners. We have made arrangements for them to share the profits so that they can consider the business as their own. '
"Opex has failed," said chairman of the Pran-RFL group. Many said they had invested more. I don't think so. Uncle Anisur Rahman Sinha ran the business nicely. But could not create the right legacy. Of course when they did business, there weren't as many professionals as there are now. The factory owners worked 24 hours a day. At present there are good quality middle class officers who are much more professional. Understands mathematics. Can take responsibility. If they are paid properly, they will be able to take on the responsibilities of an organization like Opex. '
|Source: Online/SZK