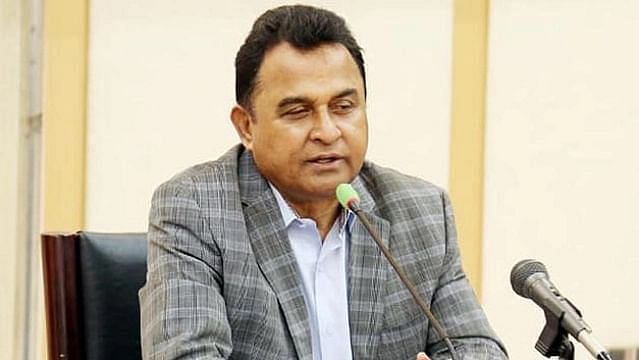 Finance Minister AHM Mustafa Kamal thinks that the country's economy has achieved unimaginable things in the last 12 years under the leadership of Prime Minister Sheikh Hasina. The Finance Minister said Sheikh Hasina is the embodiment of modern Bangladesh. The achievement of economics under her leadership also defeats the fairy tale.
The UN General Assembly last November recommended that Bangladesh be included in the list of developing countries. Bangladesh will officially celebrate the event on Sunday (January 2, 2022). On this occasion, in an online news briefing yesterday (January 01, 2022), the Finance Minister linked the achievement of the country's economy with a fairy tale. Secretary of Economic Relations (ERD) of the Ministry of Finance Fatima Yasmin gave a welcome address at the briefing.
The finance minister, however, did not explain the aspects of the unimaginable achievement. However, he said, 2021 was a very important year. The year will be written in gold letters for two reasons: the birth centenary of Father of the Nation Bangabandhu Sheikh Mujibur Rahman and the final recommendation of the United Nations to join in the list of developing country. The Finance Minister said that while the global economy has shrunk by 3.1 percent in Corona, all the indicators of Bangladesh's economy were on the rise.
A handful of people are getting the benefits of growth, inequality is also increasing in the society. Can the Sustainable Development Goals (SDGs) be achieved with growth alone? In response to such a question, the finance minister said, "There was no such question in the recognition given to us by the United Nations. The indicators of the economy were there. There were other issues including per capita income. Bangladesh is on the desired goal. We are committed to the nation to rid the country of hunger and poverty by 2030. "
The finance minister said, "Our goal is to fulfill the dream of 2030, to be an upper middle income country by 2031 and to be a developed world by 2041." Our other dream is to become one of the 20 developed countries in the world by 2041. We will achieve this. I hope that by 2041, we will be able to touch the golden line of fulfilling the dream of the father of the nation, the golden Bangladesh. '
Bangladesh will have 5 years of preparatory time in the UN General Assembly's recommendation to transition from a least developed country. In other words, from November 23, 2026, Bangladesh will be considered as a developing country.
|Source: Online/SZK