Some scientists from Finland created protein food with air. They say these foods can become a competitor for soy in terms of nutrition. They claim that the greenhouse gas emissions will be at near zero level in the production of these foods, if the electricity needed for it is made of solar or wind.
If this dream of scientists becomes a reality then the problems that are currently being created through agriculture can be controlled.
Scientists say hydrogen is separated from water by using electrolysis. Then a protein diet has been created to feed that hydrogen, carbon dioxide and minerals taken from the air a type of bacteria found in the soil.
It's called "Solen", which is not absolutely delicious to eat. Scientists say this is what they wanted. This protein is not directly consumed, but it can be added to other types of foods to enhance its nutritional value.
It is possible to make biscuits, pasta, noodles or bread, or even artificial meat or fish. This protein can also be a livestock meal.
Located next to the city of Helsinki, Finland, Pasi Vinicca is the executive officer of the 'Solen' production company.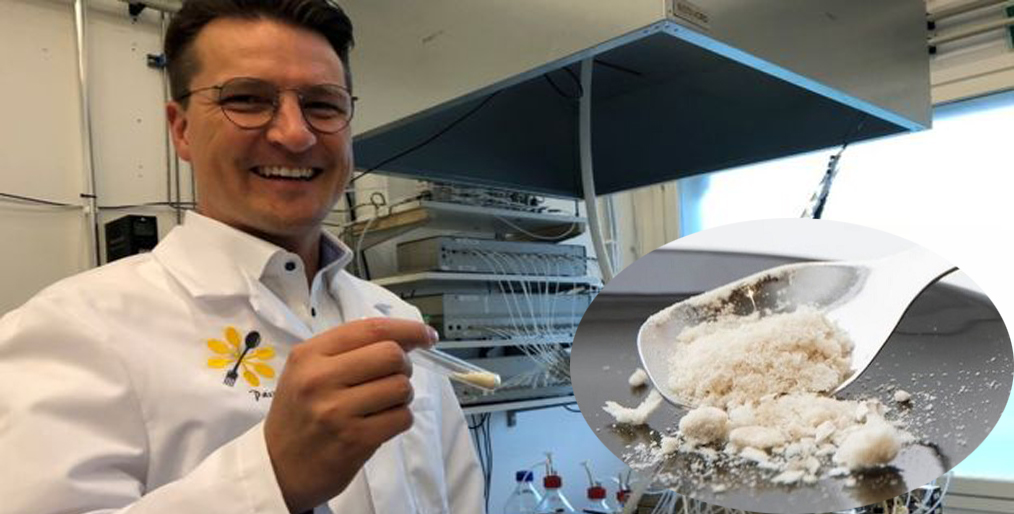 Studied at Cranfield University, UK. He says the concept of food production technology came first in the sixties.
The launch of such technology for use in spacecraft. He admits that he is a bit lacking in his work. But they hope they can finish the work by 2022. They are raising funds for this project. So far 1 million euros have been added. They want to start work on the factory level in 2025.
Power prices are a big issue here, Pasi Vinicca said. However, with the way solar power technology is advancing, its cost may decrease further in the future.
So he is more interested in using solar power to produce solar. Even if these scientists can go as planned, it will take many years for the production of such a large amount of protein to meet the needs of the world.
Moreover, their plans may fail. But this can be said to be a step towards the future of artificial food preparation. As seen in science fiction cinema one day, maybe people will eat meat, artificial fish.
Proteins made from soy have already been proven to be very advanced. Which is already widely accepted as a substitute for meat or fish ethnic protein.
But soybean production requires extensive land and water. Which is ultimately harmful to the environment and a matter of cost. But to produce protein with bacteria or microorganisms will require one-tenth of the water, the land use will be much less, and if it uses renewable electricity, its production costs will be even lower.
Source: Online/SZK