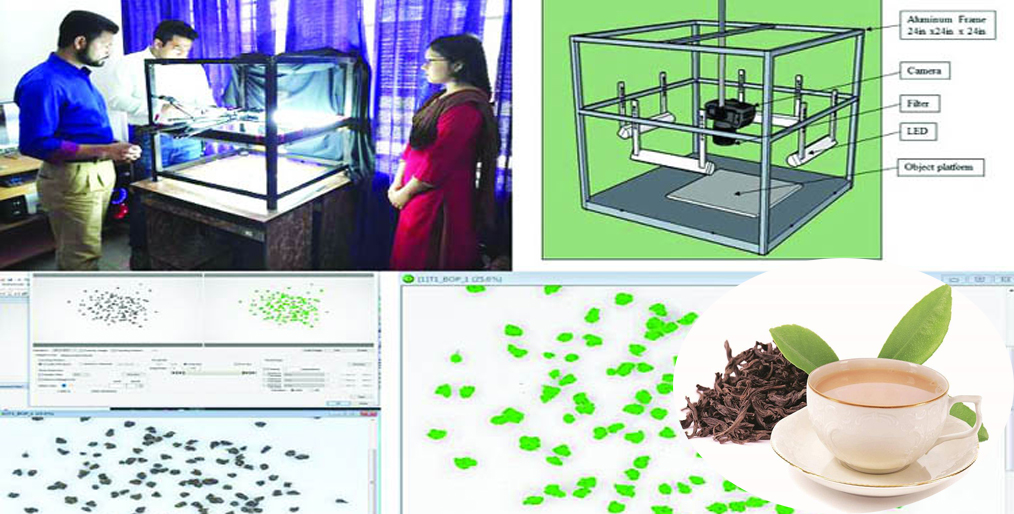 At present in the country the difference between different grades of tea is determined in the traditional way. This results in more time and labor. Again, the grading of tea is often not correct. This raises questions about the quality of domestic tea in the international market. Due to this tea export trade is facing threat day by day.
Determining the different grades of tea before exporting tea to the international market and marketing of tea in the country is an important step. A team of researchers from Sylhet Agricultural University (SAU) has developed an automatic grading system to determine different grades of tea.
Dr. Rashed, a lead researcher at the Sylhet Agricultural University, said, "It is possible to accurately select four grades of tea based on the different textural features and external qualities of the tea through an automated device of the tea processing unit." And then the quality of tea will be revealed everywhere. '
The study was conducted by Prof. Dr. Muhammad Rashed Al Mamun, Dean, Faculty of Agricultural Engineering and Technology and Chairman, Department of Agricultural Power and Machinery, Assistant Professor Md. Taufiqur Rahman, Associate Professor Dr. Masud Alam, Department of Agricultural Statistics and two graduates of the same department Maria Sultana Jenin and Tanzina Rahman Mim.
The study uses tea image processing technology in modern computer vision to create an automated grading algorithm that accurately determines the textural features and external properties of tea grains. He added that image processing technology in computer vision is a new concept in agricultural processing in Bangladesh, which will play an important role in strengthening the national tea production technology and export market.
Source: Online/SZK