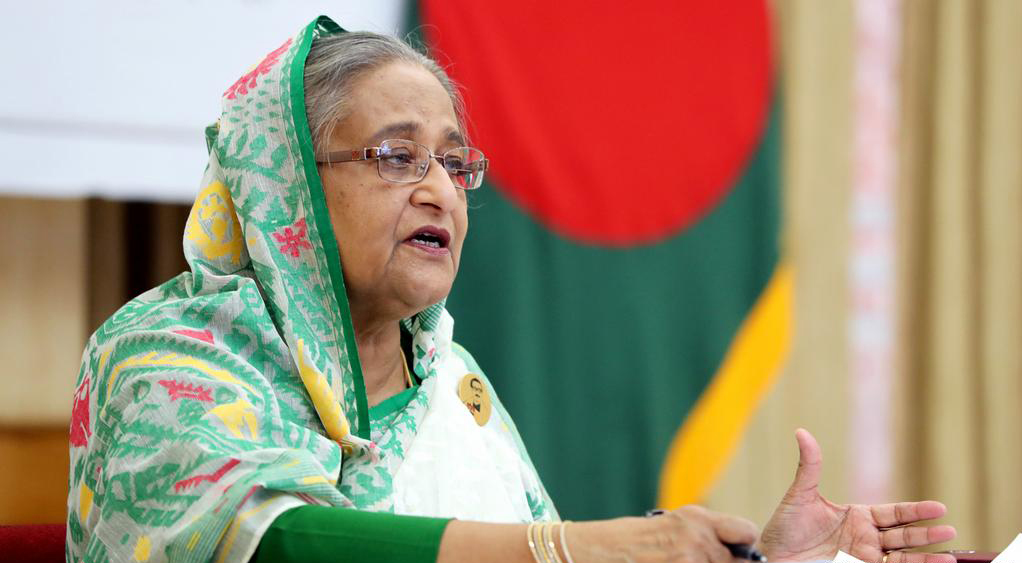 Prime Minister Sheikh Hasina has inaugurated the Bangabandhu Bangladesh-China Friendship Exhibition Center (BBCFEC). The trade fair to be held on January 1 will be held here.
Prime Minister Sheikh Hasina inaugurated the virtual as the chief guest at a function organized by the Commerce Ministry on Thursday (October 21, 21). Commerce Minister Tipu Munshi presided over the function.
During the inauguration, the Prime Minister hoped that the best use of the center would be ensured by organizing export fairs, trade fairs, exporters' conferences, buyer-seller fairs and other trade promotion activities.
Prime Minister Sheikh Hasina said the development of the country is possible because of the continuity of the government. She said the pace of development has slowed down due to the epidemic but the country has not stopped, the country is moving forward. Investment opportunities will be created as a developing country.
On February 7 this year, the exhibition center was handed over to the government by China State Construction Engineering Corporation, a Chinese manufacturer.
It is being built on a 20-acre site in Purbachal, owned by the Export Promotion Bureau (EPB) under the Ministry of Commerce, with Chinese financial and technical assistance. The total cost of construction is Tk 773 crore. Of which 521 crore is from China, 231 crore from Bangladesh government and 21 crore from EPB own funds.
The area of ​​each floor is 33 thousand square meters, the floor area of ​​the building is 24 thousand 370 square meters, the area of ​​the exhibition hall is 15 thousand 418 square meters. There are 800 booths in the exhibition hall, the area of ​​each booth is 9.67 square meters.
The total parking space of the two-storey parking building is 7,912 square meters, which can accommodate 500 vehicles and there is an opportunity to park another 1,000 vehicles in the open space in front of the exhibition building.
There is also a 473-seat multi-functional hall, a 50-seat conference room, 6 meeting rooms, a 500-seat cafeteria, children's play space, prayer room, 2 office rooms, medical room, 139 toilets, built-in public address system, own water treatment plant. , CCTV control room etc.
Source: Online/KSU