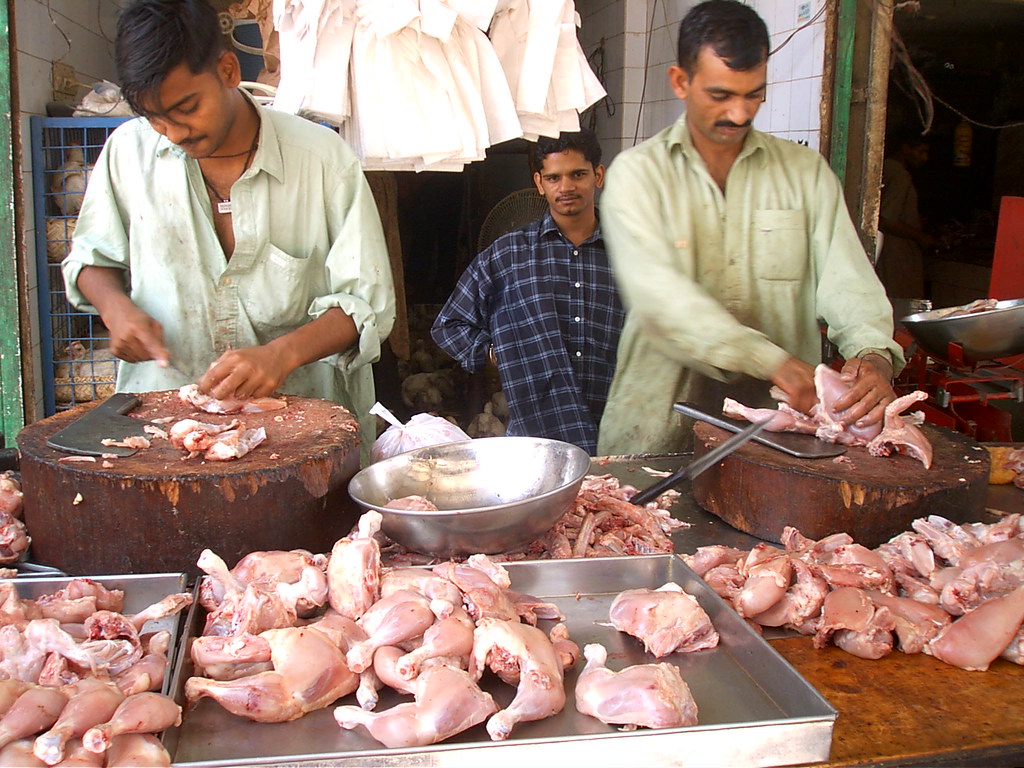 The price of broiler chicken has suddenly gone up all over the country including the capital. Traders say prices have risen due to high demand on the occasion of the thirty-fast.
On Saturday (January 01, 2022) a few markets including Karwan Bazar, Palashi Bazar, Hatirpul of the capital were visited. Broiler chickens were being sold at retail at Tk 200 per kg. Golden chicken is being sold at Tk 270 to 300 per kg. But a week ago, the price of broiler chicken was Tk 170 to 180 per kg.
Mohammad Abul Basar, owner of Sabuj Poultry Farm in Hatirpul Bazar of the capital, said on Saturday that the demand for chickens at the farm was high during the Christian New Year. Prices rise sharply as supply falls short of demand. Even then many people came to the market and did not get chicken. One week ago, broiler chickens were sold at Tk 170 to 180 per kg.
Mohammad Parvez Uddin, who came to buy chicken at Lalbagh Kella Mor Bazar, said that his son wanted to eat chicken fry on the occasion of New Year. When I came to buy chicken in the market, I saw that the price has increased by Tk 30 per kg. Being forced to buy chicken at a higher price.
However, the prices of winter vegetables have remained unchanged. Karala is being sold at Tk 50, bean at Tk 50, chilli at Tk 40, brinjal at Tk 50, new potato at Tk 30, papaya at Tk 45, kachu chhara at Tk 40, carrots at Tk 80 and radish at Tk 30 per kg. Besides, I am selling cauliflower at Tk 30-40 per piece and leaf copy at Tk 35-40 per piece. However, there is a difference of Tk 10 to 15 in the price of each vegetable in the market.
Mohammad Harun, a vegetable trader in Palashi Bazar, said that now the supply of vegetables in the market has increased. Prices of almost all types of vegetables have remained unchanged. Some vegetable buyers can buy between Tk 30 and 40.
|Source: Online/SZK