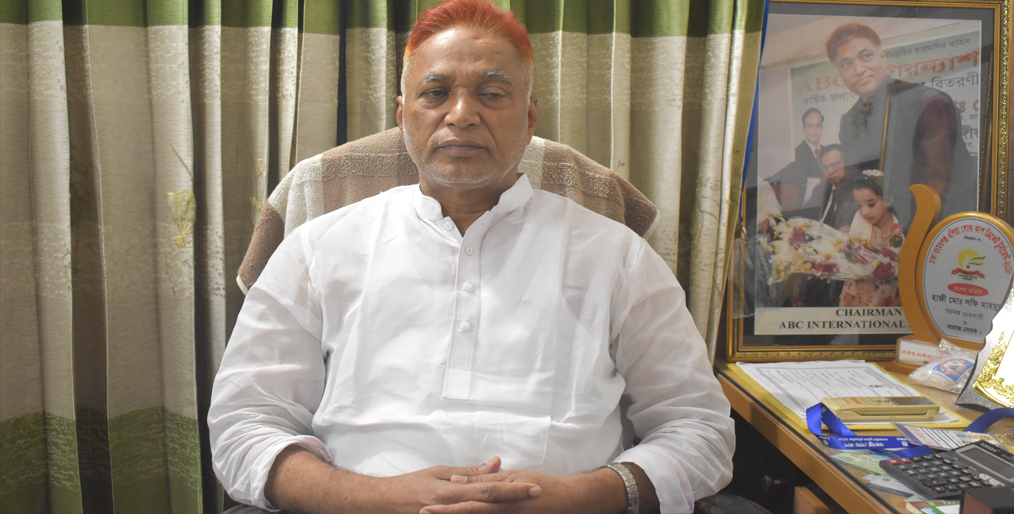 KM Sakil: Pulses are one of the most important cereals in Bangladesh. The annual demand for pulses in the country is 35 to 40 lakh metric tons. Half of the demand covers lentils. The other half is mugs, cholas and other pulses. Of this, only 5 to 7 lakh metric tons are produced in the country. The rest is to be imported. The demand for pulses increases every year during the month of Ramadan. Then the price goes up. Alhaj Safi Mahmud, President of Bangladesh Dal Business Association recently spoke about various issues of pulses in Bangladesh. The magnet part of his interview was revealed to readers.
GFMM: What was the reason behind the establishment of "Bangladesh Dal Business Association"?
Alhaj Safi Mahmood: Those business people need association. Such associations are organized to solve various problems of business including problems of the businessmen. Due to which the businessmen got involved with this organization.
GFMM: Tell us something about the main function of this organization.
Haji Safi: Apart from taking various steps in the business, businessmen are also assisted with business licenses, VAT, income tax, position etc. In addition, if a business falls into loss, if its capital is bankrupt, it falls into debt then whatever is needed to eliminate such danger is done.
GFMM: In some areas of Bangladesh pulses are cultivated?
Haji Safi: Greater cultivation is done in greater Dhaka, Faridpur, Jessore, Kushtia, Rajshahi, Comilla, Noakhali and Barisal districts of Bangladesh. Due to more rice cultivation, the cultivation of pulses is gradually decreasing. More than two decades ago, the area under cultivation of pulses was about 3,30,000 hectares. At present, pulse production is much lower than the demand in the country. For this, a lot of pulses have to be imported from abroad.
GFMM: What kind of pulse is grown in Bangladesh?
Haji Safi: Bangladesh's own produce includes mugs, lentils, mashkalai, legumes, peas, khesari, dabri, arahar etc. These are more here. When these come into the market during the month of Phalgun-Chaitra, pulse prices are normal. However, since domestic production is less than demand, almost all pulses have to be imported in the off-season and then the price of pulses varies. When the price of a product goes up in the market, some customers buy more than they need and stock up on the house and in this opportunity sellers also buy and stock more than their capacities. As a result the market becomes unstable.
GFMM: Tell us something about the quantity of pulses produced in this country at present.
Haji Safi: Among pulses originating in Bangladesh lentils as a food product are more produced. About 15-20% of it is produced. khesari production is about 30 percent. However, it is more used in the production of livestock and feed-meal. Mungdal is 40 percent. Its cultivation is increasing day by day. The production of dabri, kalimator and mashkalai has declined greatly. As the population grows day by day, a lot of cropland is losing its ability to build settlements. As a result, pulses production is declining like other agricultural crops. And the demand for pulses is increasing day by day. We import pulses from countries like Australia, Canada, Myanmar, Turkey, Nepal and India. Due to Indian pulses, market prices of pulses are somewhat lower.
GFMM: What role do you have in controlling the market price of pulses?
Haji Safi: The market price of the product depends on the surrounding conditions. If the production is high or if the supply is good, the price goes down. Again if the production is low, there is no supply like demand. Then the price goes up. Nobody has anything to do here. However, we try to avoid dishonest practices by raising unethical crisis.
GFMM: Do you have any transparency or accountability in pricing of pulses?
Haji Safi: Ministry of Commerce, TCB, media reporters all check the prices of goods, stock, imports, wholesale and retail market prices. Moreover electronic communication is now a long way ahead. Not only everyone knows the market prices of the country, but also easily knows the market prices and product news of any foreign country. The price that is fixed by the government or the association is reasonable. Then if an unscrupulous trader raises the price, it is his personal matter. There is transparency in the work of our association.
GFMM: The month of Ramadan is coming. This increases the use of pulses in the holy month. Do you have any thoughts to keep prices under control at this time?
Haji Safi: Of course there are. Ramadan increases the consumption of pulses. So we hold meetings and keep the pulses in stock for the entire month. I will import whatever is needed for this. And in this case, we fix a logical price from the association. Everyone tries to follow that. No one should try to make more profit here. ‍
GFMM: Thank you!