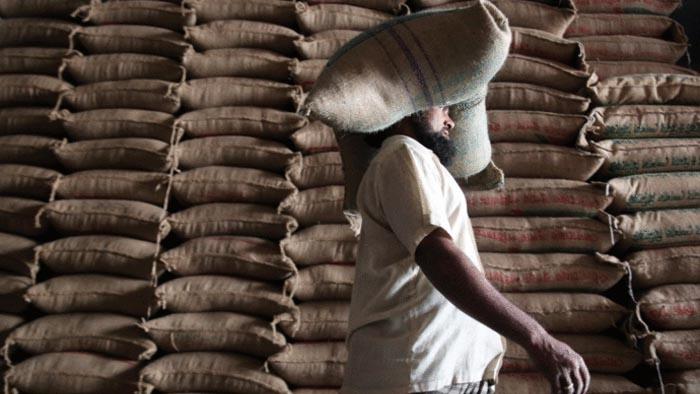 Abdur Rashid, president of Bangladesh Auto Major and Husking Mill Owners Association, has claimed that the mill owners are not responsible for the rise in rice prices. He made the demand at an exchange meeting held at the Deputy Commissioner's Conference Room in Kushtia on Thursday (Jan 6, 2022) afternoon.
The meeting was organized at 4:30 pm with the concerned people including the rice mill owners of the district. Deputy Commissioner Mohammad Saidul Islam presided over the meeting.
At the beginning of the meeting, District Food Controller SM Tahsinul Haque said that in the last one month, the price of all types of rice has increased by an average of Tk 2 per kg at the mill gate of Khazanagar, one of the rice hubs in Kushtia. If the price goes up further, rice may go beyond the purchasing power of the common man.
Abdul Khaleq, owner of Desh Agro Group in Khazanagar area, said the incident was true and prices had gone up. We have to find out who can increase the market if they want to and who can't.
Rice mill owners cite three reasons for the rise in rice prices — 1. The big groups of companies in the country that are producing rice, buy and store the paddy quickly. 2. Oil prices have risen. 3. The price of paddy has gone up and the price of rice in India has also gone up.
Abdur Rashid, central president of Bangladesh Auto Major and Husking Mill Owners Association and owner of the largest rice mill in Kushtia Khazanagar area, said, "We buy paddy and produce rice. We are responsible for making extra profit. We never raise the price of rice at a higher rate. Millers (rice mill owners) are not involved in raising the price of rice at all. There is no basis for such an allegation.
|Source: Online/SZK