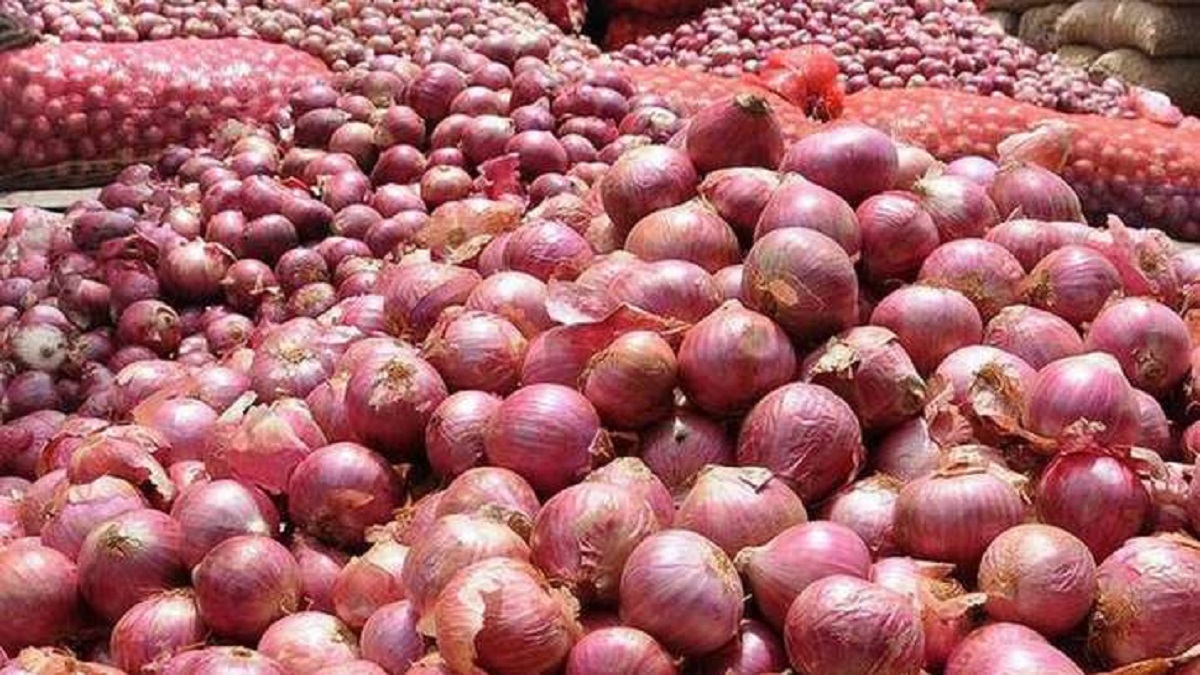 The country has ample stock of onions but the market for this product is volatile. The Ministry of Commerce fears that the market situation of this essential product may remain fragile in the next one month. Commerce Secretary Mr. Tapan Kanti Ghosh told reporters after a meeting held on Monday (October 11, 2021) in the meeting room of the Commerce Ministry to keep the stock, supply, import and price situation of daily necessities normal and stable. Commerce Minister Mr.  Tipu Munshi took part in the meeting online.
"We have enough stocks of onions," he said. Onion production is low from September to November. New onions will hit the market in mid or late November. Then the price will go down. A month before that, the price of onion is likely to be higher. He said the onion market would not be much worse, but the next one month would be fragile due to the production situation and rising onion prices in India. We will try to reflect the price logically so that traders do not make too much profit.
A letter has been sent to the district administration to monitor the market situation, the commerce secretary said, adding that it would be monitored to see if the prices were being exorbitant. Besides, efforts are being made to make the situation tolerable. The National Board of Revenue (NBR) has already been asked to withdraw the onion duty. Hopefully, positive results will be obtained in a day or two.
At the beginning of the meeting, Additional Secretary of the Ministry of Commerce Mr.  AHM Safiquzzaman gave a comparative picture of the international market prices of onion, edible oil, sugar and lentil pulses and the situation in Bangladesh. After joining online, the commerce minister told reporters that the country has a stock of about 500,000 tonnes of onions. So there is no reason to panic. Besides, onion imports from India and Myanmar continue. He said the commerce ministry has intensified market operations. The National Consumer Rights Protection Directorate and the administration have increased market surveillance at the field level. The government has taken all possible measures to keep the supply, storage and price of onions normal. The government will take strict action if any kind of manipulation is done with onion or artificial crisis is created.
According to the Commerce Ministry, the National Board of Revenue has been requested to take special measures for speedy unloading of onions at the port. In addition, the chairman of the land port authority has been requested to avoid any congestion in the movement of trucks transporting onions in the border areas. The agriculture department has also been asked to issue onion import permits expeditiously. According to the Commerce Ministry, TCB is selling onions in the open market at Tk 30 per kg to control the onion market. Every day 400 to 1000 kg of onions are being sold in 400 trucks across the country.
Source: Online/SZK