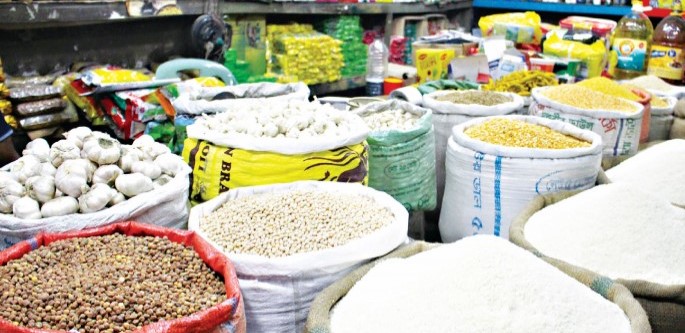 The prices of essential commodities have gone up for three consecutive months since February. However, the price of the product started falling in May. Prices of essential commodities including rice, pulses, oil and flour are falling in both urban and rural areas. Such information has come up in the updated report of Bangladesh Bureau of Statistics (BBS).
Planning Minister Mr. M. A. Mannan released an update on inflation at a meeting of the Executive Committee of the National Economic Council (ECNEC) on Tuesday (June 8, 2021).
According to the BBS, the average inflation rate in May fell to 5.26 percent. On a point-to-point basis, the rate in April was 5.56 percent. Food inflation has come down to 4.87 percent. In April, the rate was 5.57 percent. However, the inflation of non-food products has increased. It was 5.55 percent in April and increased to 5.86 percent in May.
Explaining that the average inflation has come down, the planning minister said that the price of rice has come down. Besides rice, prices of various products including fish have come down. Prices of sugar, meat, broiler chicken, vegetables, fruits, spices and dairy products have come down. However, in May, the prices of cosmetics, shoes, wearable, rent, furniture, medical services, transportation and household items went up.
In the budget for the fiscal year 2020-21, the government had set an inflation target of 5.4 percent. As such, inflation is under the control of the government.
Source: Online/SZK