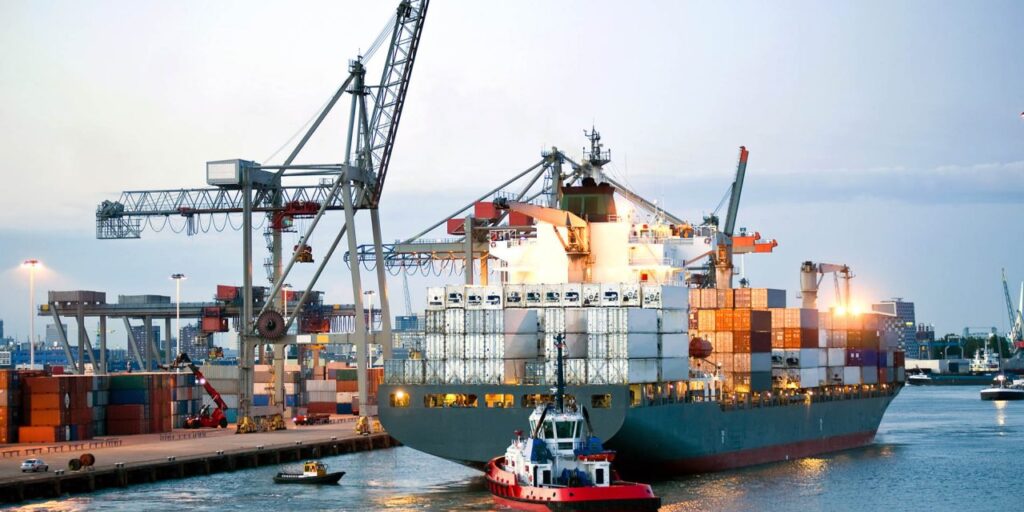 A decade later, at the end of June last year, import-export cargo containers began shipping on two domestic ships. Due to its success, four more new ships carrying red and green flags are going to float in the sea this year.
At present, the two domestic ships going abroad with export-oriented containers belong to Karnafuli Limited. The two ships are operated by the group's affiliate HR Lines. Since its inception, 66396 single containers have been transported on those two ships in the first eight months of the current fiscal year 2020-21. In return for transporting these containers, the group has earned USD 1crore 20 lakh in rent, which is about Tk 102 crore in domestic currency. It is being added as the export income of the sea goods transport services sector.
Raima Chowdhury, Managing Director (MD) of HR Lines and Director of Karnafuli Limited, said that transporting a huge quantity of containers on domestic ships after a decade is a great achievement for the country. It also involves the employment of local sailors. As it is a national flag bearer, the two ships are able to land at the jetty and leave the port at the scheduled time. Due to that, foreign buyers are also getting the products on time.
QC Container Line and HRC Shipping were the first to invest in container shipping on domestic ships. Between 1996 and 1998, two companies purchased container vessels and started this activity. At that time three to four lakh containers were transported annually. But failing to compete globally, QC in 2007 and HRC in 2010 completely withdrew from the business.
From then on, the domestic fleet consisted of ships carrying only general goods and oil. However, after a decade of increasing container transport, HR Lines floated two more sea-going vessels in June last year. The ships brought import and export cargo containers from Chittagong to Singapore Port and Kelang Port in Malaysia. With these two ships, HR Lines is now competing with 84 container ships from 22 foreign companies (feeder operators).
Following the success, the Karnafuli Group has taken the initiative to increase their fleet. Two more ships are being added to their fleet. Now there are two ships in the outer anchorage. These will run from Chittagong to Colombo port in Sri Lanka. The two ships are scheduled to start operations next month. In addition, two more will come in August. The group is investing Tk 225 crore in these 4 new ships. The group's total investment in this sector, including previous investments, will stand at Tk 335 crore.
Hamdan Hossain Chowdhury, director of Karnafuli Group, said, "The more the number of ships carrying the national flag, the better for the country." At present, about 4 percent of container transport through Chittagong port is through two domestic ships. Our goal is to increase this rate to 20-30 percent in the next 2-3 years.
According to the port and shipping sector data, 25 lakh 87 thousand units of containers were transported through the port last year. The average rent per single container is- USD 180-200. As such, the feeder operators have done business worth around Tk 4,000 crore for container rental.
Rear Admiral M Shahjahan, chairman of Chittagong Port, said all facilities are being provided to domestic flag-carrying ships as per Bangladesh's flag-carrying ship protection law. Newcomers will also get it. Container transport will increase every year with growth. He has great opportunities to invest in this sector. If investment increases, export income will increase and foreign exchange will be saved.
Large container ships carrying import and export goods cannot dock at Chittagong port. As a result, Chittagong-bound containers were first brought to Singapore, Malaysia and Sri Lanka by large ships from different ports of the world. From there the containers are brought to Chittagong port by feeder ship (small-medium size). Similarly, export containers are taken to various countries of the world including Europe and America through the ports of these three countries.
Source: Online/SZK