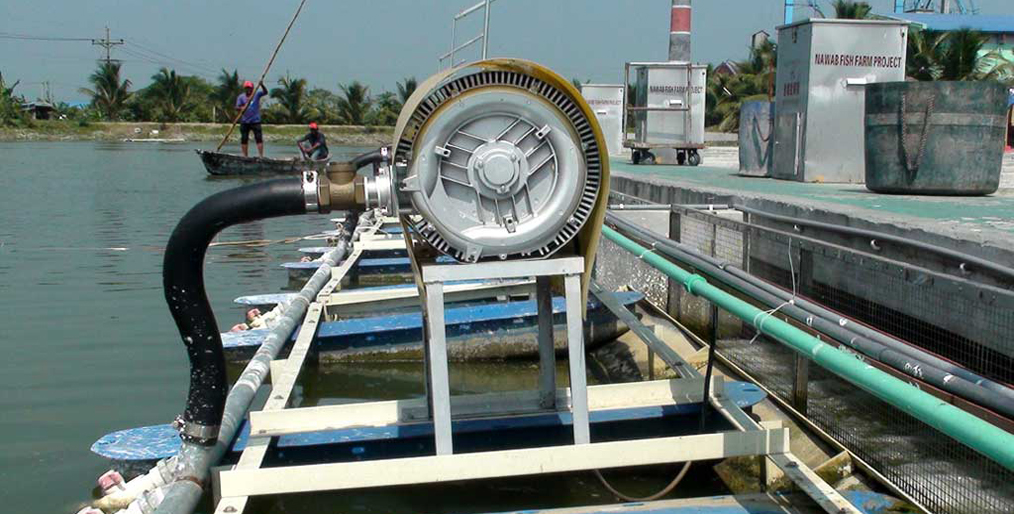 The most attractive and scientifically advanced aquaculture practice for farm of carps and catfish, known as the 'In-Pond Raceway System (IPRS)' has promised to dramatically increase fish production in Chapainawabganj.
Akbar Hossain, owner of "Nawab Fish Farm Project" is using IPRS in his pond to produce various carps, tilapia and pangasius fish commercially. He set up the system on 20 hectares (60 bighas) of his land at Nayagola Balunpur on the outskirts of Chapainawabganj district town.
"Where 300 to 400 fishes could be farmed at a time in a bigha of a traditional pond, with the IPRS up and running, about 10,000 fishes can be farmed in the same area," says Akbar, a national award winning fisheries entrepreneur, who just about two years ago used to farm fish by dividing his land into 36 ponds.
Dr. Amimul Ehsan, the district fisheries officer in Chapainawabganj said: "Around 32 tons of fish could be produced from every 250 cubic meters using the IPRS. In Akbar's farm, all the conditions of Good Aquaculture Practices (GAP) have been followed, and export-quality fishes are being produced."
During an on-spot visit at Akbar's fish farm this correspondent observed the lucrative prospect of IPRS as well as its environment friendly perks which clearly sets the system apart from other methods of fish farming in the country.
In an IPRS farm, fishes are raised in cells or "raceways" within a pond. Constant water circulation is maintained for optimal water quality and to improve feed management.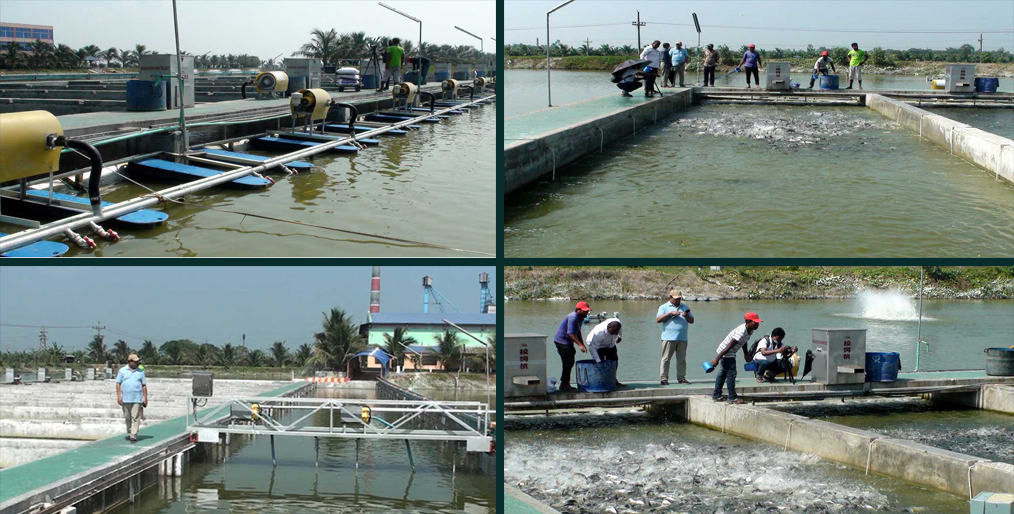 The IPRS also has the potential to reduce solid waste loading in the pond by concentrating and removing it from the downstream end of raceway units. The wastes can be used as fertilizers, thus reducing the harmful impact on nature.
Water circulation, mixing and aeration are critical elements to this approach because it accelerates assimilation of organic material in the pond required for raising a high number of fishes in a comparatively smaller area.
In Akbar's farm, there are 13 raceways, where 12,000 to 20,000 pieces of fishes are being farmed in each of them.
Akbar's IPRS – built as a fixed floor project (not a floating model), was installed on poured concrete walls that has footing with bottom drains. Each raceway has width, length and height of 5m, 25m and 2m respectively (250 cubic meter raceway volume).
The raceways are equipped with regenerative blowers. Additionally, the pond has Asian-style paddlewheels installed in the open water area, which helps mix and circulate water around the pond.
Akbar said, "The technique was first introduced in the USA in 2007. I began interested in implying it in my farm after being mesmerized seeing that such a huge quantity of fish could be farmed in such a small space.
"In 2019, an expert team from China has provided us the design for constructing the technological foundations for the farm. The system was built by local engineers and until now is being managed and maintained through support from local fisheries office.
"This technique for fish farming is very popular in China. There they have 3,000 ponds with IPRS. India has three of them and Pakistan has four," says Akbar adding the claim that his IPRS pond is the largest one in South Asia.
"I believe that the soil-condition, weather, and overall climate are much better in our country than it is in China. So this thought has also led me to bring the technology into our country. I am looking forward to exporting the fish in Europe and the Middle East.
"A river-like environment is created in the raceways, so the fish could be farmed in much less time in comparison to farming in ponds. Once the system is established, the cost will be equal to that of fish farming in ponds."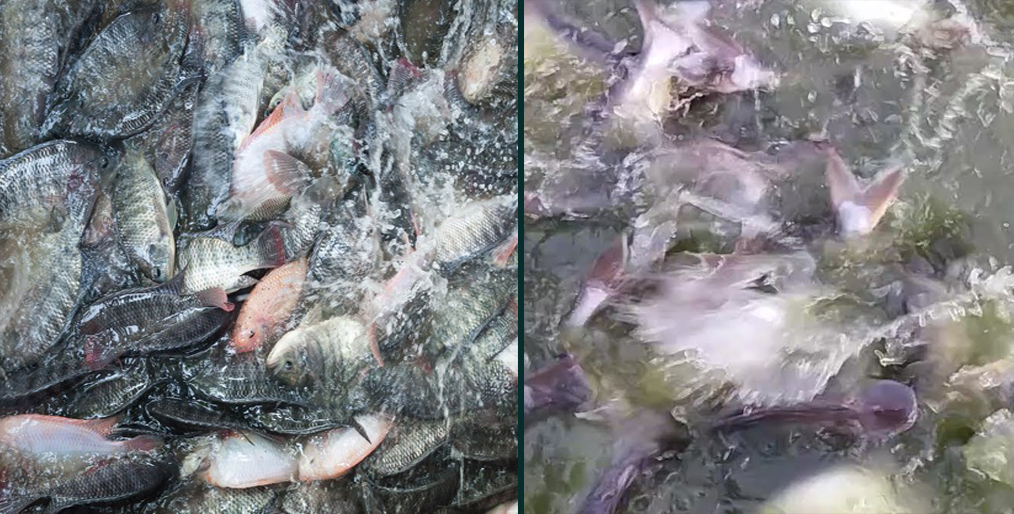 Farmers can operate two to three raceways if they cannot afford the system in a large area, Akbar added.
Dr. Amimul, the district fisheries officer says: "The IPRS technique is environment friendly and viable. River-like environment is created through circular reinforced poured concrete structures and is filled with water using advanced technology. Therefore, the taste of these fishes will be similar to that of fishes in the river."
"Moreover, adequate oxygen is supplied in the water and all waste and harmful ammonia gas is eradicated through advanced machinery. As a result, diseases are less frequent in the farmed fishes and the production increases. At present no other method is capable of overtaking the rate of production of this method."
"We are regularly monitoring the project. High quality fertilizer can be produced from the wastes produced in the system, which is one of the eco-friendly advantages."
When asked about the prospect of the IPRS method in Bangladesh, Dr Ehsan said, "As we have already established the system here, the fisheries department can provide experts' assistance to any farmer who is willing to farm fishes in this technique." Find more.
Source: Online/SZK