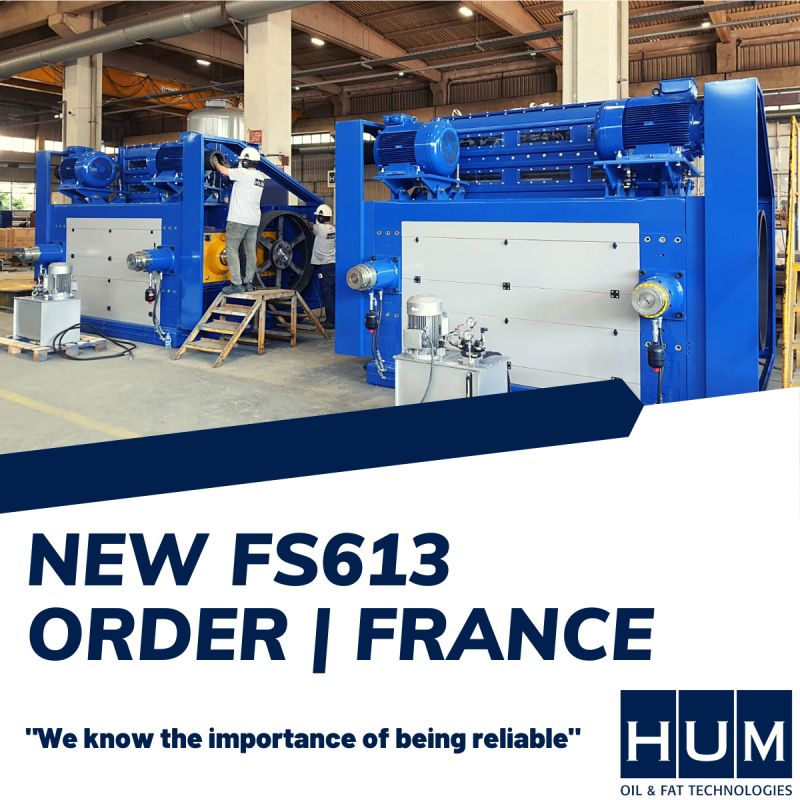 We are glad to announce that one of our core machinery, Flaker Model FS 613 is going to meet Its new owner in France.
Machine will be used in our customer's Rapeseed plant to break the oil cells before pressing.
HUM's low operational costs, high quality and short delivery time have been the reasons of this choice.
With the best automation systems, everything is under your control!
-By HUM Oil & Fat Technologies
|Source: Online/KSU