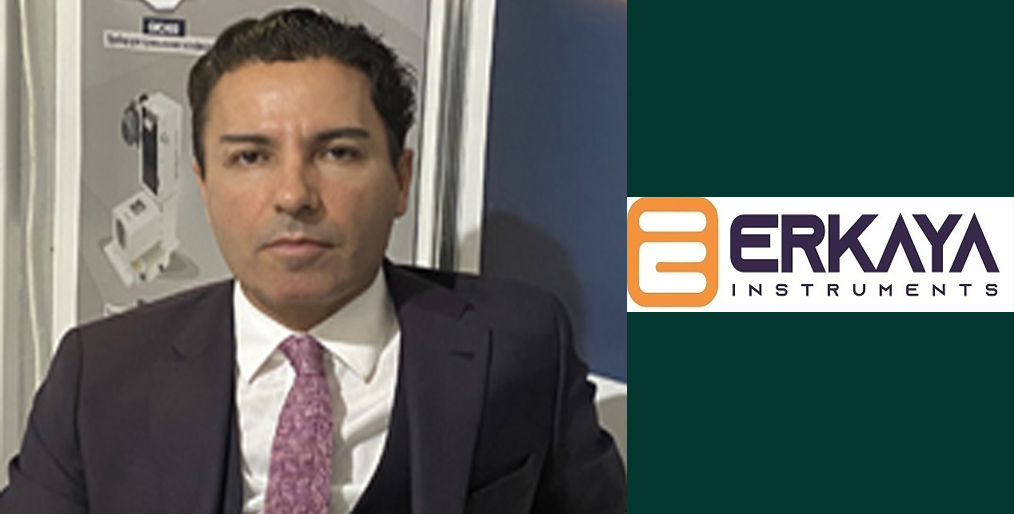 Erkaya Laboratory Instruments & Improvers, which was founded in 2000, is one of the leading and outstanding manufacturers of Turkey in the field of laboratory equipment & ingredients for wheat mills and bakeries. It exports 80 % of its production to many countries worldwide by the contribution of its professional work force and very competitive quality and price. Recently, the 'Grain Feed & Milling Magazine' talked to the owner of the Erkaya Laboratory Instruments & Improvers. The magnet part of that speech was revealed to the readers of 'Grain Feed & Milling Magazine'.
Grain Feed & Milling Magazine: Kindly say your name and identity or the designation, Please.
Mr. Ertan KAYA: My name is Ertan KAYA, Owner of Erkaya Laboratory Devices & Flour Improvers.
GFMM: Will you say about your educational background & experiences?
Mr. Ertan: I am a food engineer and I have master degree on food ingredients to improve flour quality.
GFMM: How you to get involved yourself with this business?
Mr. Ertan: After my graduate from university, I worked in a company dealing with milling sector.
GFMM: Will you say something about your business start-up?
Mr. Ertan: I established my own company with 2 years experience in this sector.
GFMM: Tell us about the current status or range of your business and company.
Mr. Ertan: Firstly, let me introduce our company. ERKAYA was established in 2000 in Ankara. We were more active in the domestic market in the first years. On the other hand, we have been focusing on the overseas market for the last 15 years. We have very valuable references in 5 continents. Africa, Asia and South America were the 3 biggest continents of demand. The year 2019 was very fruitful in terms of reaching our goals and we have grown up four times .We look forward to more success in 2020.
GFMM: What kind of product do you produce?
Mr. Ertan: We produce laboratory equipment mostly for wheat flour and feed mills as well as flour improvers, enzyme systems. In detail, the devices we have been producing for years such as Gluten washing system, touch screen falling numbers, laboratory mills and automated sampling probe are the most preferred-ones. They are among the devices that we have performed the best improvement and development. These devices provide us with the information about the quality of wheat and flour. According to the results, flour or wheat can be classified for bread, biscuit or pasta production. In addition to this, user can have an idea about bread volume, inner structure, softness, shelf life and crustcolour before the baking process. These laboratory devices are a necessity for any flour mill to check the quality of raw material as well as the final product.
GFMM: Tell us about the quality of your product. Why buyer will buy it from ten people's product?
Mr. Ertan: First of all, the most important thing in this area is quality as in every sector. Moreover, quality should generally be considered as meeting the needs of the customers and going beyond expectations. 3 years warranty period is an indication of how we are sure of the quality. As everyone can guess quality is proportional with the price. This point is where we really involved in. Our main goal is provide a high-top quality device with affordable price. In addition to this, in order to accurately determine the needs and expectations of target markets, we provide the most accurate service by taking into account their demographic, social, economic and political structures and information on their geographical location. This situation provides us to understand the expectations better and act accordingly.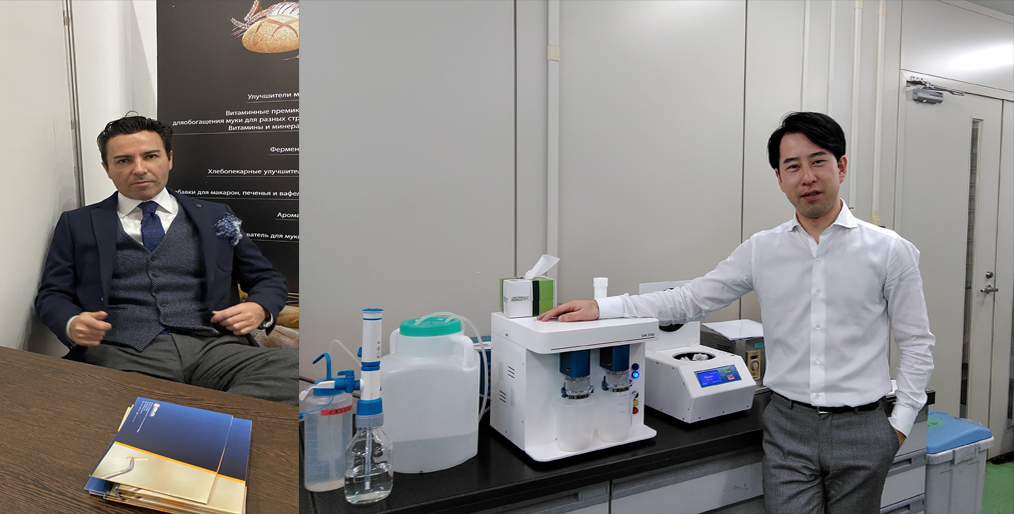 GFMM: Compare your industry/company with respect or the top class to the world market.
Mr. Ertan: Erkaya is a relatively young and dynamic company, that makes us open-minded and react quickly compared to competitors. We are under production of Dough Analyzers (Extensograph-Farinograph), Damaged Starch Analyzer and Double Headed Roller Mill for wheat blends. They will be available for sale very soon. Once we launch to sell them, Erkaya will be the only company in the World that is producing whole laboratory equipment needed for a flour mill from a lab mill to Dough Analyzers. Another main difference of Erkaya is we are the only company in the world that provides 3 years warranty, while others can offer 1 year only.
GFMM: Tell me if you have any problems or challenges with this business.
Mr. Ertan: We are facing poor quality products and no-service giving companies in the sector which makes it hard for us to offer new products and convince them for the good quality.
GFMM: How did you deal or overcome these problems / challenges?
Mr. Ertan: We are one phone call away from the customer and as soon as they experience any single problem, we focus on the solution and fix it immediately.
GFMM: Will you say about your management style?
Mr. Ertan: I prefer delegating the business in sales department to give personal a chance to experience the honor of achievement and reaching goals.
GFMM: Say on your service categories.
Mr. Ertan: After sale service is the most important point that we give the highest importance. We think that service and quality are inseparable pairs.  Erkaya always takes care of it, trying to fix the problems as quick as possible to create satisfied customers. Today our products are being used in many countries and no matter how far the customer is we try to assist them maximum in 3 days. We have a very talented, experienced and qualified team who are always in the field. It is a must for us to build a trust for the future businesses and further references.
GFMM: Who are your clients? Say something about them.
Mr. Ertan: We are dealing with wheat flour, biscuits, pasta and feed producing companies as well as grain traders, research institutes and universities .Moreover, distributor companies that can sell our products to these factories and milling machinery companies producing machinery for flour factories are also our top priority clients.
GFMM: Tell me about your staffs or manpower education and experiences.
Mr. Ertan: To be honest, we have a team that is a mixture of experienced and young engineers. In this way, we aim to have a sustainable progress in our R&D and sales department. In production line, we are working with talented promised newly graduated engineers and well experienced masters and chefs.
GFMM: Which is your significant achievement so far?
Mr. Ertan: Erkaya is a confirmed supplier of United Nations and won many tenders globally.
GFMM: What was the main force or power behind it?
Mr. Ertan: The will to be able to serve the milling sector, providing new products, create alternatives to meet the requirements.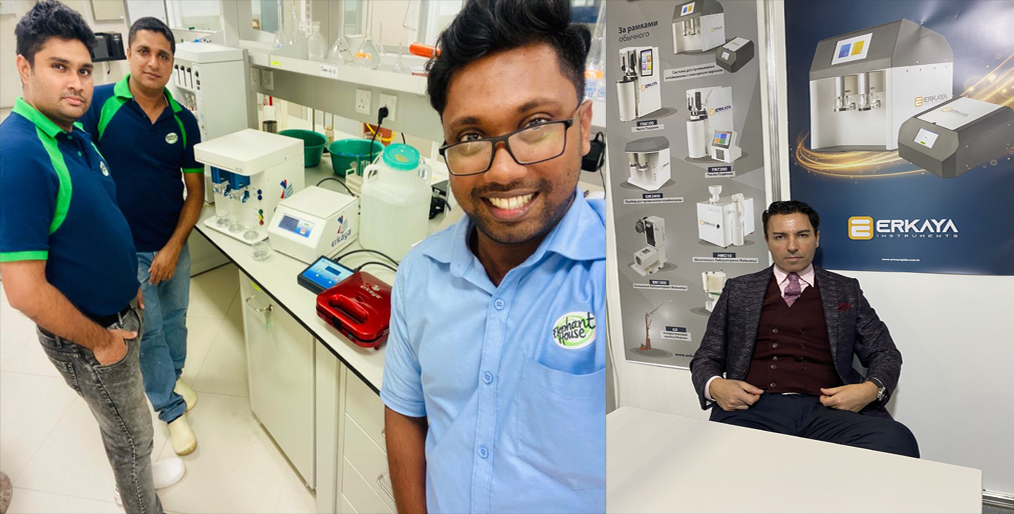 GFMM: Say something about yourself as a human, as a successful industrialist.
Mr. Ertan: I like setting goals and working a lot to be able reach them. It is my honor to create a worldwide brand and big respect for the company and myself in personal.
GFMM: What are the essential qualities of a good industrialist?
Mr. Ertan: You must be trustworthy, keeping the promises and standing behind your products.
GFMM: Do you want to say something to your customers?
Mr. Ertan: We thank them for their cooperation, visiting us at sectoral exhibitions across the world and the showing interest in our products. We promise that we will work harder to meet their expectations.
GFMM: How is Bangladesh market compared to the developed world in this sector?
Mr. Ertan: Bangladesh is one of our top priority markets which are growing year by year. Moreover, there is a considerable high demand in this area to be met by our company. In fact, Erkaya has so far installed 4 complete laboratories for the flour mills in Bangladesh. We will increase our marketing activities in 2020by visiting the customers in their  plants , participating in sectoral exhibitions such as Grain-tech Bangladesh and putting monthly advertisements on Grain Feed & Milling Magazine.
GFMM: What will it take for such industries to be fully developed in Bangladesh?
Mr. Ertan: We make a lot of investments to produce high technology-advanced products with industrial design.  We are the first company producing touch screen flour analysis equipment instead of the down-level, old technology buttoned devices. We introduced Touch Screen Falling Numbers and Gluten Washing System instruments first time at the IDMA exhibition in Istanbul, held at the beginning of 2019.  They withdrew great attention by the visitors. For Bangladesh, we have already built a trust with our customers which put Erkaya one step further. Our motto is customer is always right and we act accordingly.
GFMM: Say something about Bangladesh beyond your business.
Mr. Ertan: I have been to Bangladesh 3 times so far.  Therefore, I had a chance to see and observe the culture and lifestyle by myself. To be honest; Bangladesh has a huge economical potential, a great manpower and well educated people that help country grow up. Turkey and Bangladesh are brother countries and their people are close to each other in terms of common religious values, history as well as the humanist culture. We are feeling Turkish people's priority even upon arrival at Dhaka airport compared to other nationalities.  People in Bangladesh are warm welcoming, hospitable and very helpful to foreigners. They are easy to talk and cooperate. Thanks to all characteristic features of Bangladesh culture, I may say that Bangladesh is one of 2-3 countries in the World where I feel at home
GFMM: Will you say about your future plan?
Mr. Ertan: Erkaya has many precious references at home and abroad. Our target is to carry our existing brand to an even better point on world scale-increasing the bread awareness, to develop our current existence in the markets and find new potentials to make Erkaya greater. In this line, we try to increase our sales through our own sales staff and via dealers.
GFMM: Thank you on behalf of 'Grain Feed & Milling Magazine'.
Mr. Ertan: We thank you on behalf of 'Erkaya Laboratory Devices & Flour Improvers'. You are really doing great for the milling sector in your country. Since we know that sectoral people are following up on this magazine, we put ads on a monthly basis. We are sharing the company activities, news and announcing new products on the magazine. Best of luck!
GFMM: Again Thanks to you!