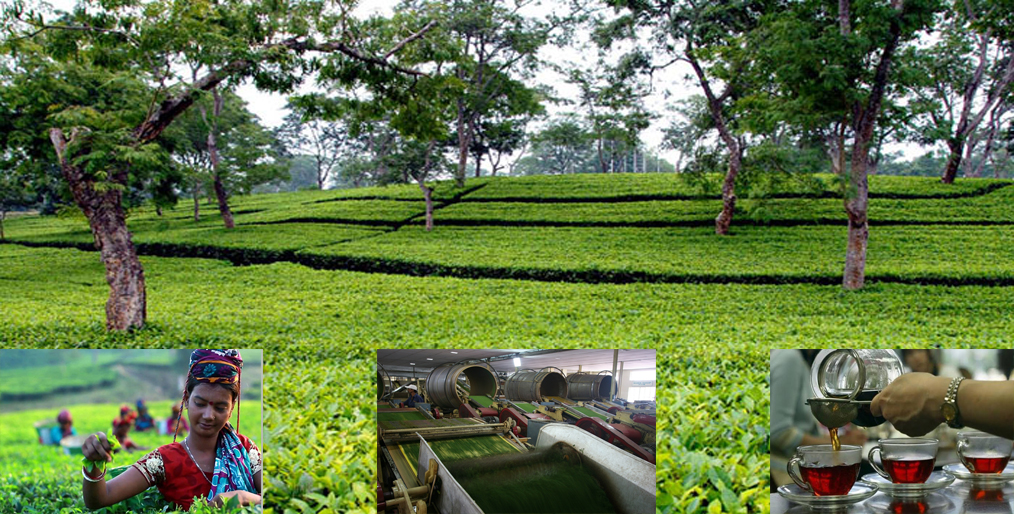 In 2020, 1 crore 3 lakh or 10.30 million kg of tea has been produced from 10 plain tea gardens and more than 6 thousand small scale tea gardens in 5 districts of North Bengal including Panchagarh. This year, the national production of tea has been 86.39 million kg, of which 11.92 percent has been added to the national production from the tea plantations in the northern plains.
The COVID situation also has the highest record in tea production this year. According to the Panchagarh Regional Tea-Board Office, in 2020, there will be 10 registered and 17 unregistered tea gardens in Panchagarh, Thakurgaon, Lalmonirhat, Dinajpur and Nilphamari (five districts of North Bengal) districts, 7,310 small tea gardens (registered total 1510). Tea has been cultivated in 10 lakh 17 thousand 57 acres of land. 5 crore 12 lakh 83 thousand 386 kg green tea leaves have been extracted from these tea gardens in 2020. From which 1 crore 3 lakh kg of tea has been produced in 18 running tea factories of Panchagarh and Thakurgaon. Compared to last year, 1,489 acres of tea-cultivated land has increased in 2020. And tea production has increased by 7.11 lakh kg.
According to the regional office of Panchagarh Tea Board, 18 tea factories are producing tea in Panchagarh district. Raw tea leaves from Thakurgaon, Lalmonirhat, Dinajpur and Nilphamari districts are also brought to these factories. Till December 31, 2020, tea has been produced in these tea factories. Since then, tea-leaf extraction has been stopped. The tea production season will start in March this year. Mozahidul Hannan Nipun, Manager, Maitri Tea Industries Ltd., Panchagarh, said that Maitri Tea Industries Ltd., Panchagarh Tea Factory has produced the most tea in North Bengal.
Dr. Mohammad Shamim Al Mamun, senior scientific officer at the Bangladesh Tea-Board Regional Office in Panchagarh and director of the Northern Bangladesh Project, said Panchagarh and its adjoining districts are very promising areas for tea cultivation in the plains. Tea cultivation and production is increasing day by day in the northern region. Farmers are being encouraged to expand tea cultivation through various aids. Farmers are being provided improved varieties of saplings at low cost. Handicraft workshops are being held with the farmers at 'Camellia Open Sky School' in different areas.
To solve the various problems of the farmers, a mobile phone app called "Duti Pata Ekti Kuri" has been launched. A pest management laboratory has been set up at this regional office. Where tea-growers are given various scientific assistance in solving various problems, various diseases of the cultivation and control of insects. This year the small farmers got a fair price for the raw leaves produced in their garden, they were encouraged to cultivate tea, taking care of the garden as advised by the Tea Board. Also, as the price of leaves gets better, new tea plantations are also growing.
Source: Online/SZK