Mr. M. Anis Ud Dowla is the Chairman of ACI Group. In 1987, he became the managing director of ICI Group, a British multinational company in Bangladesh. In addition to the establishment of ACI, he has served in several business forums at different times. The successful entrepreneur was elected President of the Metropolitan Chamber of Commerce and Industry for three terms and President of the Bangladesh Employers Federation four times.
He was also the President of Bangladesh Crop Protection Association. He was speaking at an academy lecture series organized by Daffodil International University on various issues including ACI's growth, challenges, business ethics practices, product quality, consumer confidence.
At the beginning, he said, my beginning of being an entrepreneur is like a story. I used to work as a senior official of a multinational company. Prior to starting ACI, I served in the British Oxygen Group in Pakistan, Kenya and Bangladesh for 27 long years. I have also been the Managing Director of Bangladesh Oxygen Limited for 12 years.
Then in 1987 I became the group managing director of three ICI companies in Bangladesh, which has been making significant contributions to the chemical industry in different countries of the world since 1925. The company started construction of a factory in Narayanganj in 1968 to produce life-saving medicines.
He officially started his journey in Bangladesh in 1973. However, the company was making losses in this country. If the managing director is given the responsibility to run the company, it will be profitable in a short time. The ICI board then decided to sell the ownership of the company to me.
Following this, ICI Limited was renamed as Advanced Chemical Industries (ACI) Limited in 1992 by handing over to the local management. However, although ICI is a multinational company, its activities in Bangladesh were not so surprising.
I was brought in to make the company profitable. In this case I have succeeded. But it took four years. In the fifth year, the company decided that they would no longer operate in small countries. In 1992, they offered to buy the company. I said, I don't have that much money. They said it would not cost money.
You will pay according to income. But I have to protect the interests of the employees of the organization and keep the reputation of ICI intact. Their terms matched my ideas. If employees are not happy or cannot participate in the prosperity of the company, then the work environment is not beautiful.
On the other hand, my passion was to ensure the quality of the product. ICI was a quality company. If the business does not have honesty and a tendency to deprive anyone, then you must be able to produce quality products and the business will be profitable. The company I got by accident.
As a result of their decision to close the business in Bangladesh, I turned from a worker to a proprietor. Many more could get such an opportunity. However, the point to see is – 1. Whether I was able to uphold the purpose for which I took the company. 2. Survive by conducting business honestly. I was always aware of these things.
Talking about his early days as an entrepreneur, he said that in the beginning, the pharmaceutical and agro-processing industries started with chemical manufacturing, but now ACI is being run as a full-fledged group. We have expanded our business in various fields including medicine, consumer goods, agricultural processing and technology.
Business is not limited to pharmaceuticals or agrochemicals. We invest in fertilizers considering the huge demand of farmers. Besides, there are various demands for soil nutrition, agronomic practice training, timely crop marketing. Then we expand the business in various sectors considering the market potential.
We have always given priority to customer satisfaction while maintaining the quality of the product. Our main objective was to improve the living standards of the people of Bangladesh. It was on our minds all the time and the ACI didn't deviate in the slightest from there.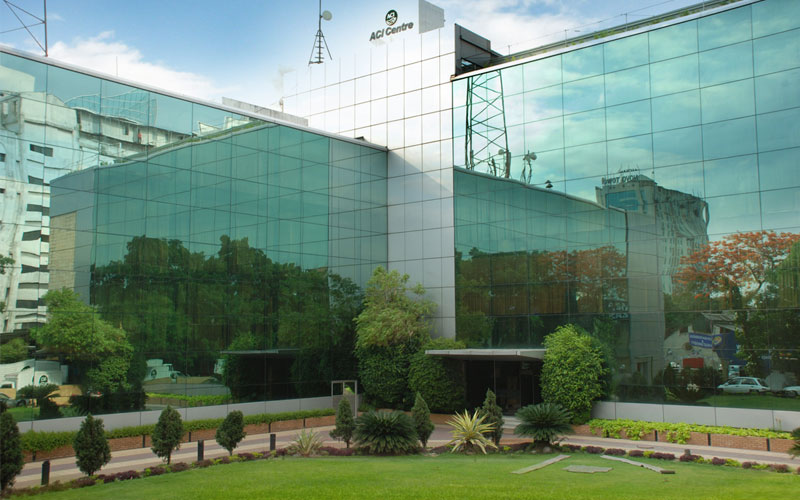 As for his expectations and achievements, Mr. Dowla said that ACI was largely chemical and pharmaceutical in the beginning. Those are successful businesses. Now I am expanding my business in various fields. And I am doing that based on five principles. Product quality, customer-centricity, honesty, transparency, continuous improvement and innovation.
We are now able to make significant contributions to the pharmaceutical sector. So far, ACI Pharmaceuticals has marketed more than 500 drugs. Moreover, we are the first organization in Bangladesh to be ISO 9001 certified. Even after meeting the demand for medicines in the country, we are exporting to a total of 35 countries including Sri Lanka, Yemen, Myanmar and Vietnam.
Besides, we are also trying to create markets in different countries of Asia, Africa and Central America. Some of ACI's products have gained a reputation as a consumer brand. In addition, some household items are becoming popular. On the other hand, the agro-business of the organization is playing an important role in making the farming process easier for the farmers of the agricultural country.
The company manufactures pesticides, provides high quality fertilizers and provides various agricultural machinery for crop protection. Besides, various types of vaccines, medicines etc. are also being marketed for animal health. ACI entered the business in 2006 with the aim of supplying high quality seeds. On the other hand, buyers are fully satisfied with our retail chain 'Shwapno'.
Sales of the product from the  'Shwapno' is increasing, which means its acceptance to the buyers is increasing. All in all, I have always tried to be an entrepreneur in maintaining high technology and customer satisfaction. Most of the products manufactured by ACI are popular in the country today due to well-regulated planning and high quality. I will try my best to hold it.
He also shared his plans for the future of his organization. In this regard, he said, after starting work in agriculture, I saw that I have to go to the same farmer for fertilizers, seeds and agrochemicals. Then I thought, we understand everything about agriculture. Why can't we give all three together? We took steps to integrate agriculture.
I started selling tractors to cultivate the land. ACI Motors sells them. We are marketing these by importing from China and India. The demand of the farmers is being met well. Some of the villagers are also becoming self-sufficient by buying these. Unemployed people are buying agricultural machinery and renting it to the farmers. It benefits both.
Unemployed people are making a living, on the other hand farmers are able to cultivate land in a short time. We have 12 service centers across the country. Through this we are also able to do service oriented business. All this is derived from our experience. We can use these elsewhere. Thus I did the work of integration.
Now ACI is producing hybrid seeds of paddy and vegetables. Went to the latest consumer goods marketing. In our country, salt used to be muddy. We filtered it and marketed the first pure salt with the right amount of iodine in it. It is also our pride. Then I thought I would meet all the needs of kitchen baskets for housewives.
I started making flour. I am producing 300 tons of packaged variety of flour every day. Our factory runs according to full capacity. It's just because of people's confidence in our brand. Then ACI started selling sugar, soybean and mustard oil, powdered spices. We were also thinking about how to improve the quality of human shopping.
Will people go to the raw market or buy quality products in an air-conditioned environment? We built medium-sized outlets. We have done about 45 outlets in this concept. Most of them are mainly in Dhaka, Chittagong and Sylhet. Now we are increasing the efficiency of chain retailing. Among the middle class families in Bangladesh, the members of those families living abroad are financially well off.
They are usually reluctant to go to the existing raw market. They were given the opportunity to market their dreams. It's going well. Gradually increasing the number of products and outlets. We manufacture and market plastic packaging. We have a plastic factory. We supply plastic wrappers to many small and big companies in this country.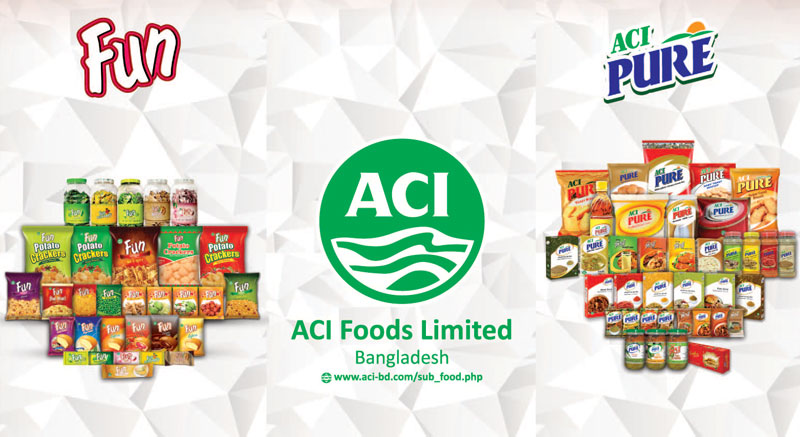 I am making pickles, chocolates etc. in the food. We call these fun brands. There is also a poultry business with Godrej. This has been done in a joint venture. We have a tea business with Tetley. We also have a joint venture with Dabur. There is a desire to do business in some more joint ventures. We have also signed an agreement with Exo Noble, the world's number one paint brand.
At the end of his speech, he answered various questions of the students present on the occasion. Abdul Qayyum, a BBA student at Daffodil University, asked, "What is the difference between business start-ups and current business barriers?" Answering Qayyum's question, he said that as a businessman or entrepreneur, one has to face many challenges all the time.
Doing business has to be done by facing various challenges on a daily basis. The challenge is never the same. This changes over time. The main challenges now are: energy conservation, competitiveness, sustainable systems in line with the market to keep the production process normal, and so on.
In this case, just as the cost of production is important, it is also important to maintain its continuity. If there is no electricity-gas, you have to produce the product with diesel or furnace oil, it costs more. But in order to maintain the continuity of production, the cost has to be borne by the entrepreneur or trader. They aim to ensure that the supply of goods in the market is not disrupted.
In order to maintain the reputation, it is often necessary to maintain the continuity of production without considering the issue of profit and loss. There were regulatory challenges before. Now they have decreased. The important challenge now is competition. Now our business has come to a place of challenge. Before getting the license, the product could be imported without checking the market. Because everything would have been sold.
Now he is not in that condition. Now you have to take permission to bring the product. Imported goods remain unsold for a long time, and there is a risk of falling prices and spoilage. The big challenge is, if you want to keep the business going, you have to add value all the time. The more value that company can add, the more it will advance in the market.
Sanjida Afrin, a student in the Entrepreneurship Department, asked, "What can be done to maintain business ethics?" In response to that question, Mr. Dowla said, "Morality does not matter." You have to achieve it on your own. This is a problem in Bangladesh. I like to give advice to others, but I don't accept it myself.
Such a picture in every case. In this case, it is not possible to create a positive image of the business due to the weakness of leadership. Moreover, morality cannot be established even with organization. It comes from business and parables. I will set an example if I succeed in maintaining ethics in the market. Ethics needs to be practiced in other areas of society, not just in business.
The most urgent is the practice of ethics in politics. Remember: You have to make a lot of sacrifices to gain a reputation. Finally, advising new entrepreneurs, he said young leadership must take responsibility. Now if they are not made properly, that is our failure. We also have no way back.
When we were in the lead, we tried not to be selfish. That can be an example for new entrepreneurs. Moreover, morality is deteriorating everywhere in the society. The business community there is no exception. So newcomers also need to be aware of this.
There are several things to consider when starting a business. First. No plan should be made in the short term. Business needs to be taken care of in the long run. Besides, no compromise should be made regarding the quality of the product.
Keep in mind that in the short term, some profits can be made by mixing adulterants, but it will not be possible to run the business for long. Moreover, you have to have the mentality to run the business through intense competition. Consumers are the biggest judges, they choose purity.
Source: Online/SZK