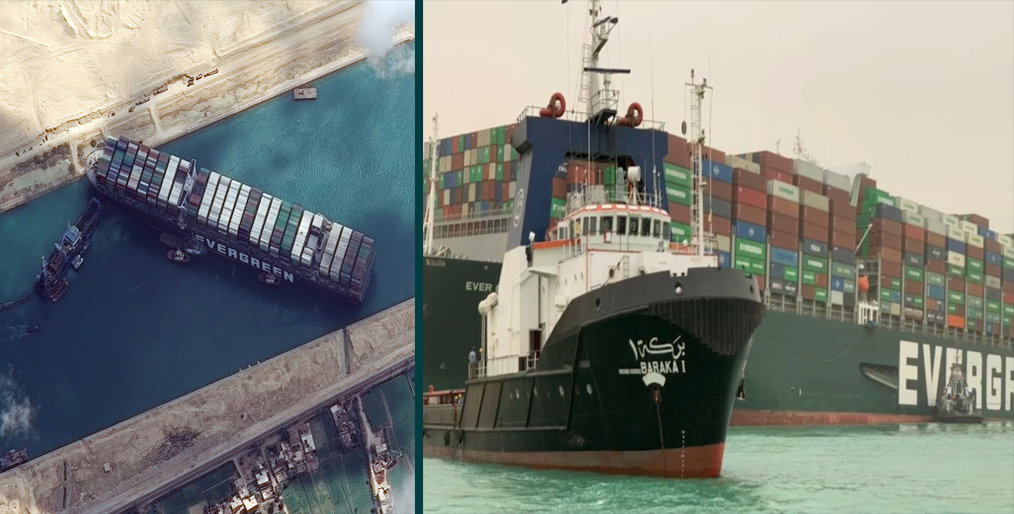 Due to the recent Suez Canal blockage, global demand for containers could reach a historic high this year, according to the world's largest container manufacturer.
During the coronavirus pandemic, the price of a 20-foot standard dry storage container (TEU) more than doubled from a year earlier to above US$3,500, and it is not expected to fall much for the rest of year, as demand for the containers and the cost of the raw materials needed to build them remains high, said Mai Boliang, chief executive of China International Marine Containers (CIMC), which produces around half of world's containers.
"We have full orders for the first half of 2021, and expect the demand for containers to set new records this year. The latest blockage at the Suez Canal could worsen the shortage of containers for a longer time," said Mai on Tuesday (March 30, 2021).
The Suez Canal, a major waterway for global trade connecting the Mediterranean Sea and the Red Sea, reopened on Monday after a container ship that had blocked it for nearly a week was refloated.
But it could take days or weeks to clear the backlog of hundreds of vessels, and analysts are worried that the delays could slow down empty container handling at ports and further exacerbate shortages.
"The knock-on effect to supply chains is also complicated by the congestion at many ports in Asia and Europe. While the absence of a week's worth of Suez-routed arrivals may help clear immediate backlogs, [there is] a wave of new arrivals and the need to rapidly move products onwards from ports," said analysts from Panjiva, a trade database under S&P Global.
"Trade lanes between Asia and Europe will be most keenly affected, with most Asia-North America shipping heading through the Panama Canal or to the US west coast."
There has been no significant fall in the cost of shipping lately as logistics hurdles remain in place, with the shipping fees from China to the east and west coasts of the United States reaching US$5,735 and US$4,909, respectively, for larger 40-foot containers, according to the Freightos Baltic Index. North Europe-bound freight, which travels through the Suez Canal, was as high as US$7,485 for the same 40-foot containers. Find details.
Source: Online/SZK