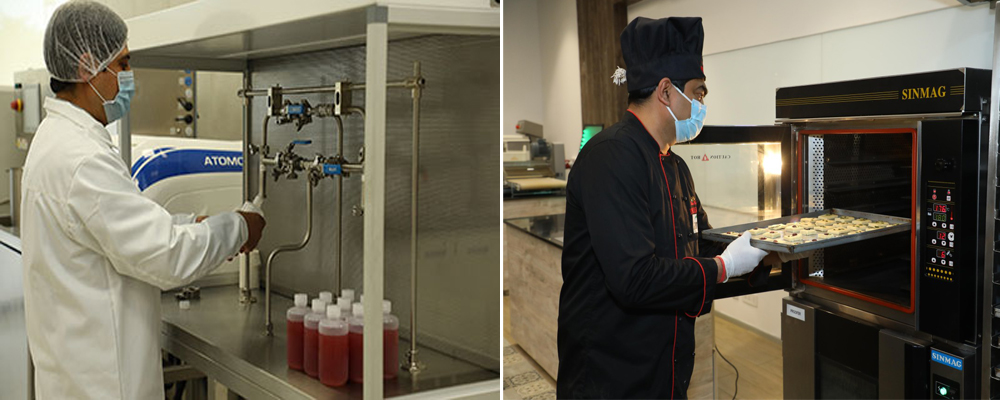 Cargill opens first Food Innovation Center in India to address growing consumer demand for healthy, nutritious food solutions. Increasing the focus on research and development (R&D), Cargill opened the Cargill Innovation Center in Gurugram, Haryana yesterday (January 10, 2022). In order to create innovative solutions that address the trends in the food and beverage (F&B) market.
Cargill will partner with its F&B customers in India to identify consumer needs, translate global industry trends into local applications, and accelerate the consumer product innovation pipeline by co-developing healthy, nutritious food options for consumers.
This first, state-of-the-art Innovation Center in India, spread over almost 17,000 square feet, includes a sensory lab and demonstration kitchen, with capabilities to serve dairy, beverage, bakery, and convenience food industries, as well as other specialized culinary applications. The Innovation Center combines Cargill's expertise across different industry segments, including edible oils and specialty fats; starches, sweeteners, and texturizers; cocoa and chocolate; and tailored blended ingredients, under one roof, bringing a complete product innovation solution to the F&B industry.
To promote a healthy and nutritious diet in line with the progressive food standards in India, the Center will help customers reformulate products that are lower in fat, salt and sugar, while maintaining taste and texture. This also connects Cargill's customers in Asia Pacific, Middle East and Africa to a global network of 10 other innovation centers and over 2,300 food scientists worldwide. The Innovation Center will have 27 food specialists/scientists and will provide opportunities for aspiring talent from academia, agribusiness and food sectors as well. It will also allow R&D collaboration for companies of all sizes.
Simon George, President – Cargill India, said, "Consumer choices are rapidly evolving towards healthy food, without compromising taste, and this calls for product innovation. Through this Innovation Center, we are making our customers the centerpiece in co-creating innovative solutions for discerning, health-conscious consumers in India. This facility combines our global food science knowledge with the size and scale of Cargill's businesses to bring together unique R&D and food value chain capabilities all under one roof. We will help develop healthy and nutritious products that mirror market trends."
|Source: Online/KSU