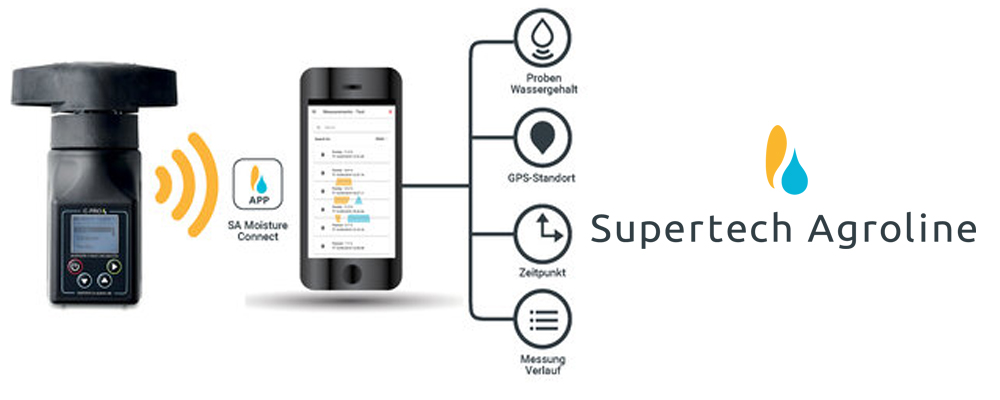 Effective grain storage is essential for ensuring high crop quality and preventing loss of product. Moisture Management is the key to safe storage. C-Pro is a next-generation moisture analyzer where we combine the latest technology with our combined built-in grinder and compressor for grain and seeds. We feel safe to say that this is the world's most technically advanced handheld grain moisture meter.
Know your moisture content and avoid spoilage
C-Pro is a new pocket-sized digital grain moisture analyzer that delivers consistent results. The grain or seed is ground and compressed in a single operation, which ensures state-ofthe-art measurement of the sample's water content.
With the new C-Pro we have developed a special app that allows you to obtain GPS location, timestamps, notes and images for each measurement and to keep track of your measurement history. It's truly handier and more convenient than ever before.
The key benefits are:
Know the moisture content in your grain and seeds
Accurate and consistent results
Easy to use; four easy steps and you are good to go
Gain vital insights and manage documentation
|Source: Email/GFMM