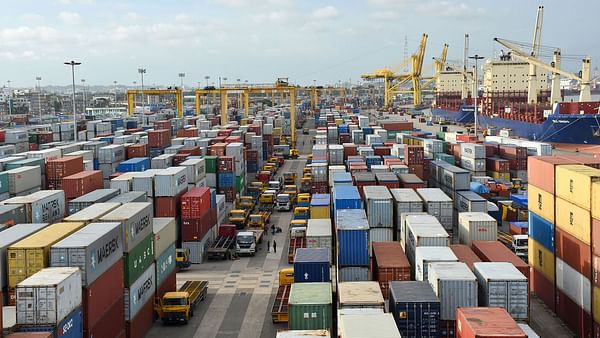 Despite the Corona epidemic, Bangladesh exported goods worth USD 338 crore or Tk 28,730 crore in August 2021. This income is 14 percent more than the same period last year. Last August, goods worth USD 2.97 billion were exported.
Although exports of goods did well in August, overall, export earnings declined slightly in the first two months of the current financial year (July-August). During this period, exports amounted to USD 6860 million, down 31 percent from the same period last year. During this time last year, exports were worth USD 6880 million.
The Export Promotion Bureau (EPB) released these updated figures on export earnings last Thursday (September 2, 2021). It can be seen that in the first two months of the current financial year, the export income of frozen food, agro-processed food, leather and leather products, plastic products, handicrafts, terry wells, home textiles has increased. On the other hand, exports of readymade garments, jute and jute products and engineering products declined.
According to the EPB, garments worth USD 5640 million were exported during July-August. This income is 1.27 percent less than the same period last year. However, in August alone, garment exports increased by 11.5 percent. During the month, garments worth USD 275 crore were exported. In August last year, garments worth USD 246 million were exported.
The Bangladesh government has set a target of exporting goods worth USD 43.5 billion for the current financial year. In the outgoing fiscal year 2020-21, the export of goods was USD 38.76 billion.
Source: Online/SZK