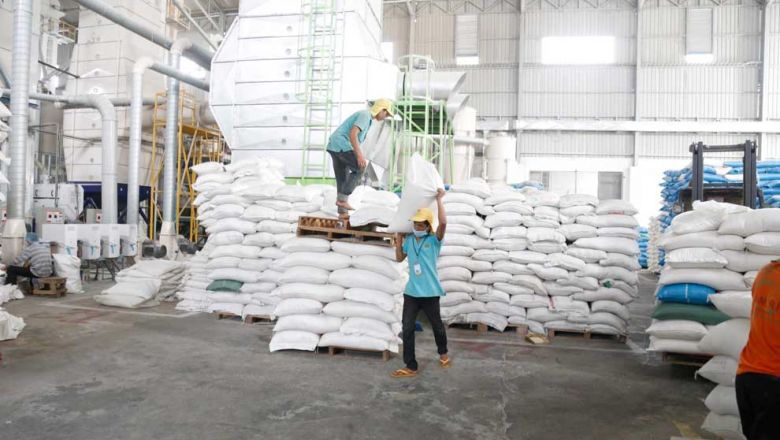 Cambodia exported 460,169 tons of milled rice, worth $393 million, from January to October this year, according to the Ministry of Agriculture, Forestry, and Fisheries. That represents a 14 percent drop in volume from the same period last year.
Agriculture Minister Veng Sakhon said the decrease was due to a doubling in transport fees and a shortage of shipping containers due to bottlenecks caused by the Covid-19 pandemic.
Rice is normally shipped in 20-foot containers. The export of rice in 40-foot containers is not permitted due to weight limits.
The recently ratified free trade agreement with China is helping increase agricultural exports. China remains the top market for Cambodian milled rice, importing some 230,000 tons. European Union nations were the second biggest consumers, importing 115,000 tons, followed by ASEAN countries at 43,000 tons.
Some 70,000 tons of rice were shipped to other destinations including Australia and African nations. Fragrant rice accounted for 71 percent, or 327,000 tons, of total exports.
In spite of the drop in rice exports, overall agricultural exports rose 87.5 percent in the first 10 months of the year, of which non-rice products rose 107 percent. Find more.
|Source: Online/KSU