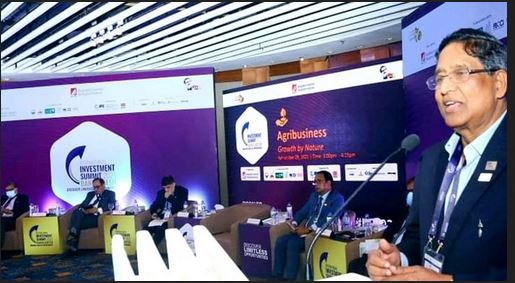 All kinds of incentives and cooperation will be given to investors and entrepreneurs in the agricultural sector in the country, said the Minister of Agriculture. Dr. Md. Abdur Razzak.
He said the present government under the leadership of Prime Minister Sheikh Hasina is working with utmost importance to increase the processing and export of agricultural products. The government will provide all kinds of facilities to local and foreign entrepreneurs in the agricultural sector.
He was speaking as the chief guest at a session titled "AgroBusiness: Growth by Nature" at an international investment conference organized by BIDA on Monday (November 29, 2021) at the Radisson Blue Festival in the capital.
"We want to increase the income of common people and farmers," he said. For that, it is necessary to increase the export of fresh and processed agricultural products in the international market as well as increase the market in the country by processing. If this can be done, the farmers will get a fair price for the crops produced, will benefit and their income will increase. The present government is working relentlessly towards that goal.
Calling on local and international businessmen and educated youth of the country to invest in the agricultural sector. Dr. Razzak said the country's exports are largely dependent on garments, which we want to diversify. In this case, the most promising is the agricultural sector of the country. Due to the efforts of the present agri-friendly government, it has been possible to achieve remarkable success in agricultural production in the last 12 years. As the production of all crops has increased, so have the surplus of many crops. Our main goal now is to increase the export and processing of these crops and add value.
Dr. FH Ansari, Managing Director, ACI Agribusiness, presented the keynote address at the session, which was moderated by Ahsan Khan Chowdhury, Chairman and CEO, Pran-RFL Group. Former Secretary to the Ministry of Agriculture Anwar Farooq, Chairman of Bangladesh Safe Food Authority Md. Abdul Qayyum Sarkar, Regional Director of International Finance Corporation Rana Karadsheh-Haddad, Chairman of Seemark Group Iqbal Ahmed and others spoke on the occasion.
|Source: Online/KSU