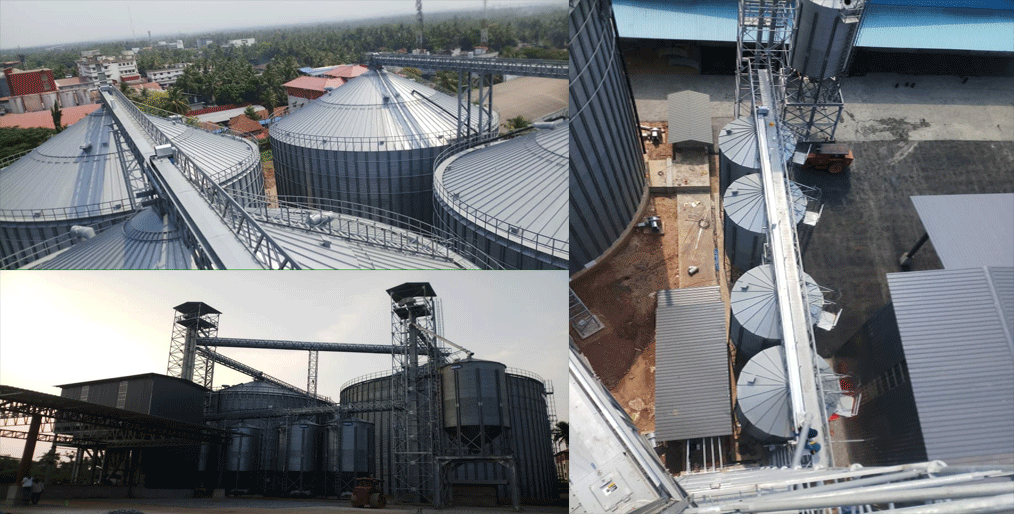 Another Silos Project of 7500 MT X 4 Silos and 100 MT & 50 MT Silos on Wheat with 150 tons per hour Loading & Unloading Systems, OBIAL Cleaners & Panels are ready to rock in Kerala, India.
As a Team OBIAL INDIA, we assure best designed project, well suited layout and user friendly technology to make our client hectic free smooth process.
Our dedicated core Design Team assist our clients to prepare a strong but smooth process flow along with the elimination of wastage of land.
OBIAL INDIA's Sales team understands the specific requirement of client and deliver accordingly.
OBIAL INDIA's Project team will go hand to hand with supervisors and assist best possible way to commission project on time.
We are dedicatedly working in all over world & in India to improve Grain Storage Technology to the edge with brilliant automation and Automatic Monitoring Systems.
We are World's Grain Storage. We are OBIAL Silos.
For more information- Ping- +91-7888495131, Email- anubhav@obialindia.com.
–By Anubhav Mishra, Dreamer, Philosopher, Athelete, Exceptional
Source: Email/SZK