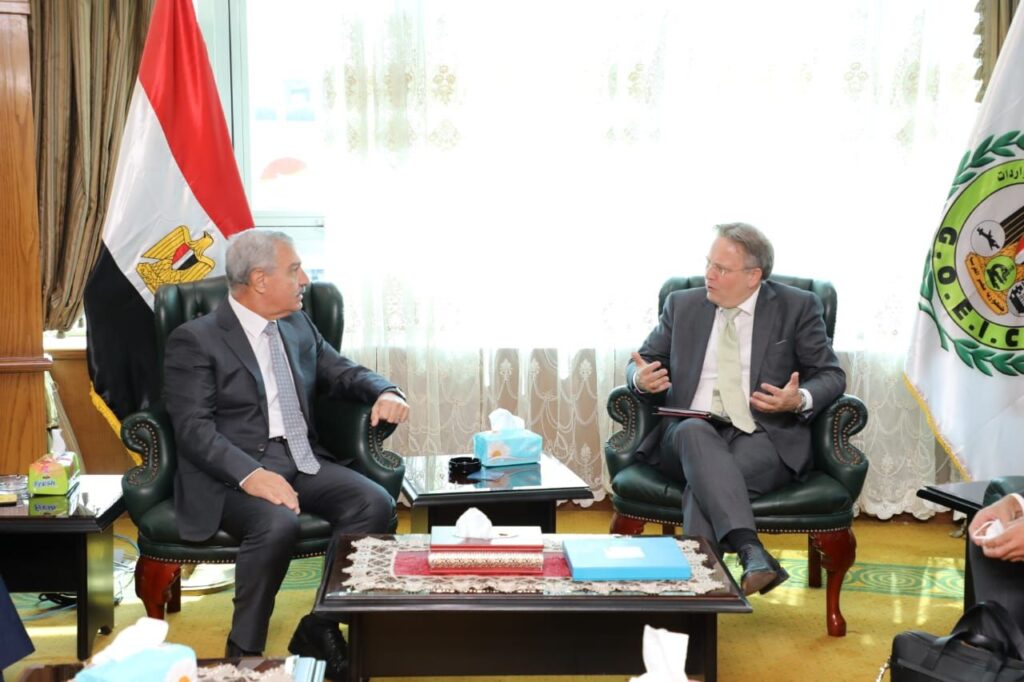 This week the Danish Trade Council in Cairo, together with Landbrug & Fødevarer hosted a Food and Agriculture Business Delegation in Cairo and Alexandria.
Six Danish companies with ties to or an interests in learning more about the opportunities and challenges in the Egyptian market joined us for the delegation.
The delegation provided participants with an opportunity to meet relevant decision-makers, find/strengthen ties with business partners, and promote their brand in the Egyptian market.
H.E. Ambassador Svend Olling opened the Delegation with a welcome speech and an introduction to the Egyptian food sector. The delegation was also honoured to have met with key-stakeholders from the Egyptian food and agriculture sector, including the Egyptian General Organization for Export and Import Control (GOEIC), the Federation of Egyptian Industries, and Alexandria Business Association, along with several relevant Egyptian companies.
We would like to thank the Danish participants from CIMBRIA, ORANA A/S, Eryk, Good Food Group, SKOV A/S, Sovitea as well as all Egyptian stakeholders, for making the Food and Agriculture Delegation a success. –By The Trade Council of Denmark in MENA
Source: Online/KSU