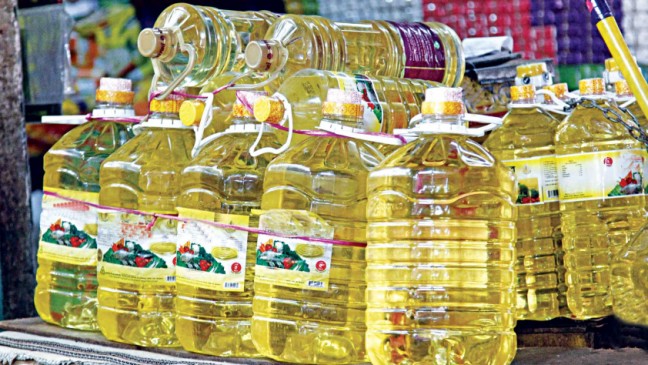 A 4 percent advance tax on imported soybean and palm oil has been withdrawn to keep commodity prices tolerable on the occasion of Ramadan. Last Sunday (April 11, 2021) the National Board of Revenue (NBR) issued a notification.
During the Ramadan season, the prices of various essential commodities including edible oil go up. In addition to low income, the middle class market account seems to have collapsed. So the government reduced the advance tax to reduce the cost at the import stage.
Earlier, on February 17, the government fixed the price of edible oil in the country's market for the first time. It is said that soybeans opened in the retail market will be sold at Tk. 115 per liter. Bottled soybeans will be sold at Tk. 135 per liter. Besides, Palm Super will be sold at Tk. 104 per liter. Later on March 15, the Ministry of Commerce increased the price of edible oil by another point. One liter bottle of soybean oil is priced at Tk. 139.
The edible oil market has been volatile since the beginning of this year. Prices continue to rise from time to time. In February, prices rose to a 10-year high.
Traders have to pay 15 percent VAT and 4 percent advance tax on crude oil imports. If the price of oil increases in the world market, then if VAT and tax are collected based on that price, the price also increases in the local market. In this context, the advance tax was withdrawn.
Source: Online/SZK