Sardar Zahidul Kabir: Bangladesh is ‍an agro-based developing country. We have many sectors of development. The opportunities for development of agro-based industrial sectors are highest. We Bengalis are talented, we can do a lot if we get the chance. Mr. Mohammad Rafiqul Islam, Managing Director of 'Quantam Group', Dhaka, Bangladesh said this in an interview with Grain Feed & Milling Magazine on October 28, 2019. The magnetic part of his interview is mentioned below;
Grain Feed & Milling Magazine: Sir, tell me about your business and how you got involved with this business?
Mr. Mohammad Rafiqul Islam: After completing my studies, I moved to Singapore for a job, and worked there for about twelve years. I also do a two year course on construction there. Then back home, and tried something for himself. On the 2003, our current company 'Quantam Group' began its journey. The group has four sister concerns. Quantam Builders & Engineering Ltd., Quantam LA Construction,
Win Pen Ltd. & QUANTAM SANDWICH PANEL & PORTA CABIN. Quantam Builders and Engineering Limited is the first company.
GFMM: Tell me a little about your company.
Mr. Rafiqul: Quantam Group Ltd is a leading Bangladesh based Civil Engineering & Building Contractor. Formed in 2003, we are approved and carry out full civil engineering and building works packages including groundwork's, drainage and concrete packages across the Bangladesh. We work for a select group of clients, which comprise a mix acting as the Principle Contractor as well as working for a few main contractors. We carry around 100 of our own skilled tradesmen, technical and support teams, which supports us delivering high quality schemes at the best value. We supplement this with our loyal and long standing supply chain to suit each contract. The same logic is applied to our supply chain – our relationships with them are long-standing and are based on an understanding of what we expect of them. And it works: we notice the difference – and you will too. Quantam Group Ltd adhere to company policies that are designed to ensure that we operate our business to meet or exceed the requirements of our customers, meets all legal requirements, and upholds Environmental and Health & Safety measures.
GFMM: Tell me about your service or working categories.
Mr. Rafiqul: There are four types of our service or working categories. These are: Civil Works, Pre-Fabricated steel building, PU/EPS Sandwich Panel, U-PVC Door & Window.
GFMM: Do you have any relationship with your company in Bangladesh's Grain, Feed & Milling sector?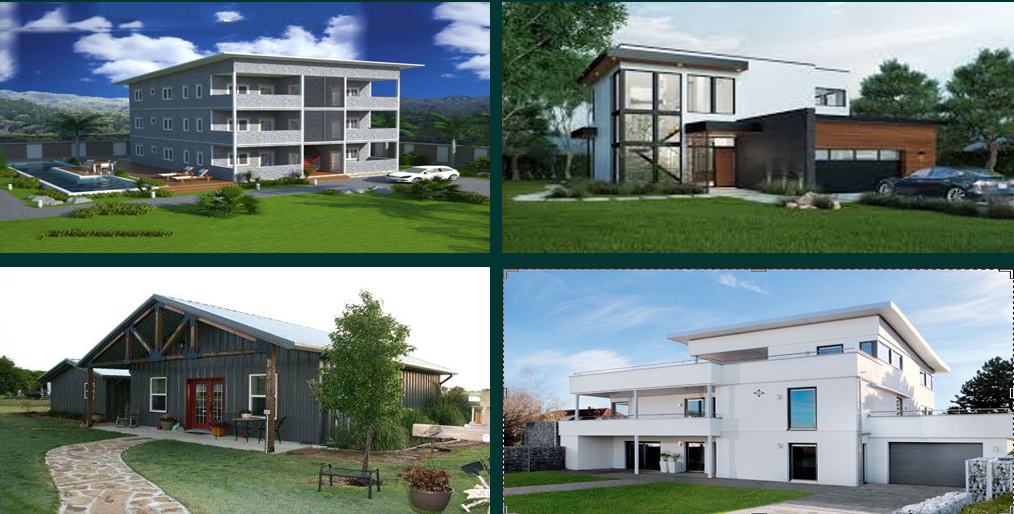 Mr. Rafiqul: Our company has Flour Mill, Feed Mill also. At present one of the aspects of our business is the manufacture of steel structures. The steel structure is in great demand in the grain, feed and milling sectors. Now the new ones who make silos don't think about concrete without steel. Steel structures cost much less than concrete, durability is much higher, ten percent of the time during construction. If it takes ten years to build a concrete structure, it will take only a year to build it with a steel structure. The rest of your time was nine years. At this time you can use Income. One-third of the cost of construction. The silo made of steel can easily control the temperature. Poultry farm, dairy farm, large shed sheds are to be built in these farms, no one thinks of heavy brick, stone or concrete to build these shed houses. To build a cold storage or a large shed house, a 25-inch thick wall has to be built, if it is made of RCC or civil construction. But in terms of steel structure, it is only four inches long. Then there is the cost, the long-lasting, the construction time. On the other hand it is earthquake tolerant.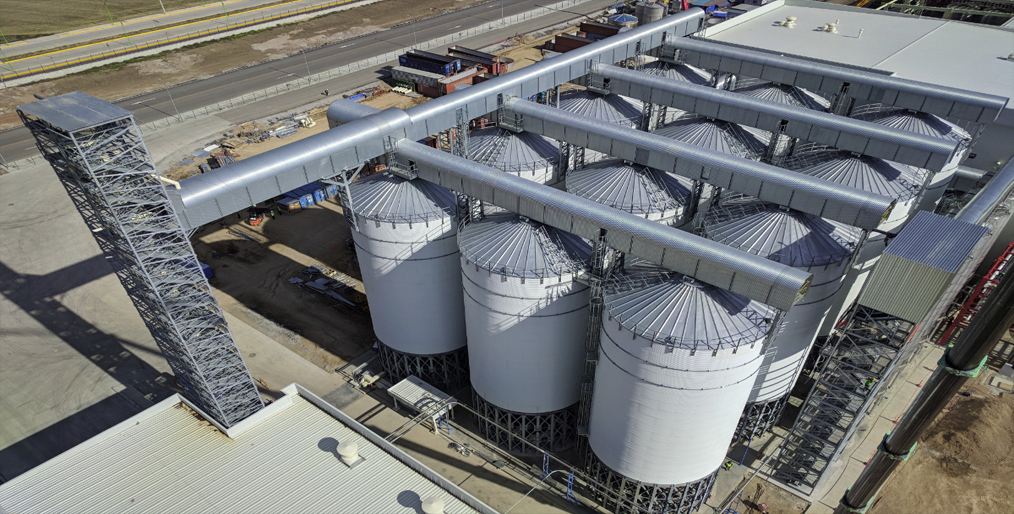 GFMM: Bangladesh is a middle-income developing country. Tell us something about the importance of steel structure in the socio-economic and industrial development of this country?
Mr. Rafiqul: When Bangladesh is a middle-income developing country, the importance of steel structure in the socio-economic and industrial development of this country is of great importance. As I said earlier about poultry, dairy. Say any industry, and talk about socio-economic development, where there is permanent or short-lasting establishment there is a need to create, where the steel structure is more profitable now.
Seventy-five percent of Bangladesh's land is made up of riverside soil. If you have to build a lot of these buildings on the ground, then a huge expense goes down to the ground, for the construction of the pilings. Then there are other construction costs. Then there is the increasing risk of earthquakes in Bangladesh. So think about the importance of steel structure in Bangladesh. The Hardinge Bridge was built in 1912. After 107 years, it is now well underway. Look at the concrete bridges built in the recent two / three decades, there are now no alternatives to alternatives to refurbish some. Again, considering the benefits of construction time, construction costs, earthquake of magnitude ten to twelve is tolerable, and long-lasting, you have to stand by the steel structure. Now steel is the second largest development material in the world.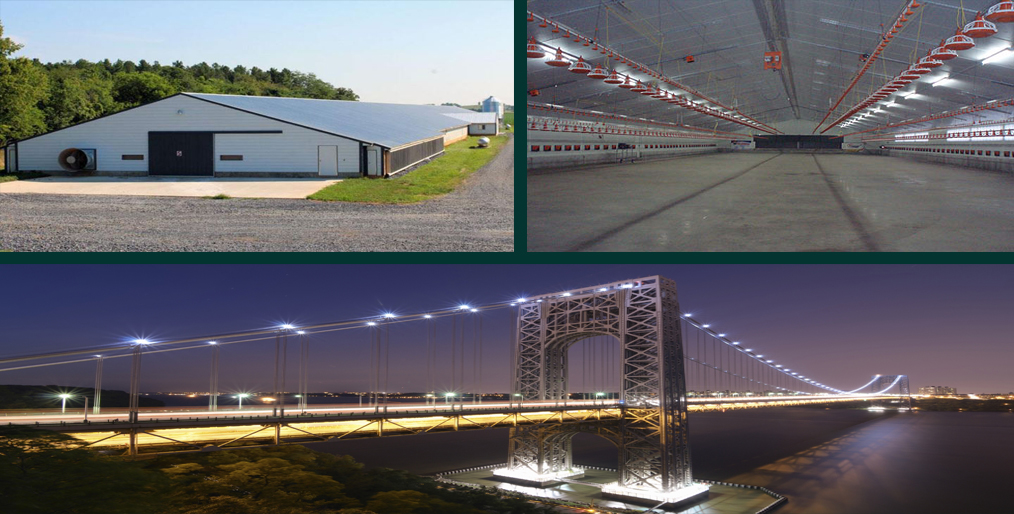 GFMM: Where does your steel structure come from?
Mr. Rafiqul: Our raw materials are imported from China, Japan, Korea, Taiwan, India. Many re-forms occur in Bangladesh. However, Mother Industries, like iron ore or mineral, has not yet been made in Bangladesh. But we are optimistic that our country has such minerals. We will be able to lift it and whatever else we need, including various re-form technologies, machines. We Bengalis are talented enough, if we get the opportunity, the fastest development will happen in the country.
GFMM: What is your future plan?
Mr. Rafiqul: Our future plan is to build a sustainable spiritual home for our country's low-income, poor people. For this we have four models, whose houses will be sound proof, hot in winter, cool in summer, color coded, and no natural harmful materials, including earthquakes. I would tell the government or those who have the capacity to re-form all the building steel structures at risk of earthquake in this country.
GFMM: Thank you & we wish, your future plan come true.