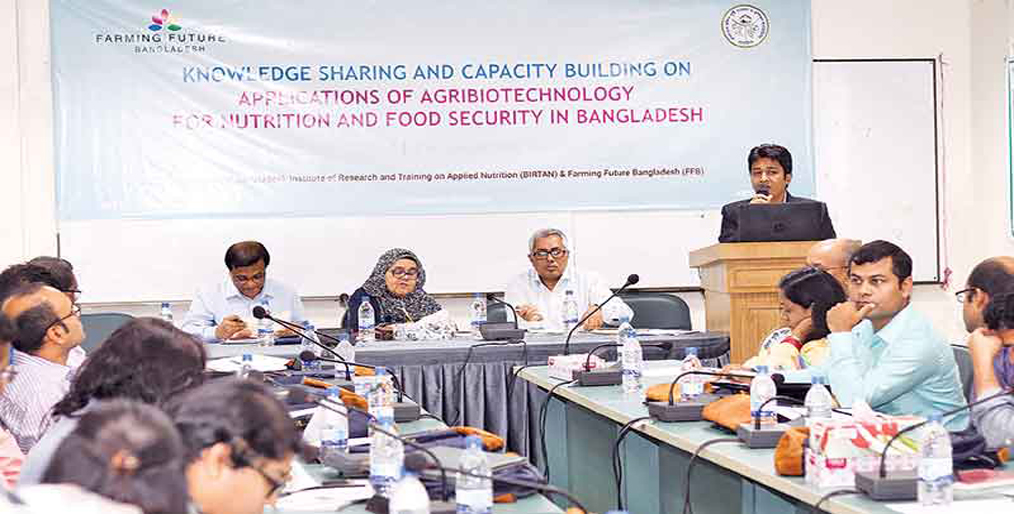 GFMM desk:  With an aim to raise awareness of agri-biotechnology among the nutrition and medical communities, Farming Future Bangladesh (FFB) organized training on the applications of agri-biotechnology in ensuring nutrition and food security.
The training, 'Knowledge sharing and capacity building on applications of agri-biotechnology for nutrition and food security in Bangladesh', was hosted in collaboration with the Bangladesh Institute of Research and Training on Applied Nutrition (BIRTAN) at the head office of BIRTAN in the capital on September 22, 2019, says a press release.
Emphasizing the importance of genetically modified (GM) crops in boosting the nutritional content of the staple foods, Zharna Begum, Additional Secretary and Executive Director, BIRTAN said, "We need more efforts like this to make people aware of the scopes and benefits of agricultural biotechnology. GM crops can make a significant impact on meeting nutritional needs of the mass people."
Dr Md Abdur Rouf, additional secretary, Ministry of Agriculture, Md Arif Hossain, CEO and Executive Director of FFB, addressed the programme.
About agricultural-biotech
Agricultural biotechnology, also known as agritech, is an area of agricultural science involving the use of scientific tools and techniques, including genetic engineering, molecular markers, molecular diagnostics, vaccines, and tissue culture, to modify living organisms: plants, animals, and microorganisms. Crop biotechnology is one aspect of agricultural biotechnology which has been greatly developed upon in recent times.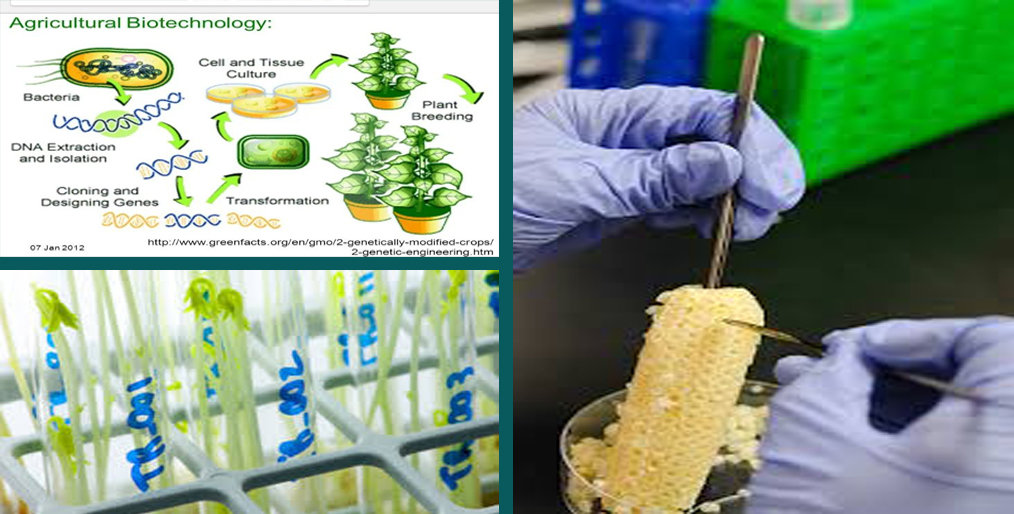 Desired trait are exported from a particular species of Crop to an entirely different species. These transgene crops possess desirable characteristics in terms of flavor, color of flowers, growth rate, size of harvested products and resistance to diseases and pests. Farmers have manipulated plants and animals through selective breeding for tens of thousands of years in order to create desired traits. In the 20th century, a surge in technology resulted in an increase in agricultural biotechnology through the selection of traits like increased yield, pest resistance, drought resistance, and herbicide resistance. The first food product produced through biotechnology was sold in 1990, and by 2003, 7 million farmers were utilizing biotech crops. More than 85% of these farmers were located in developing countries.
Source: Online/SZK