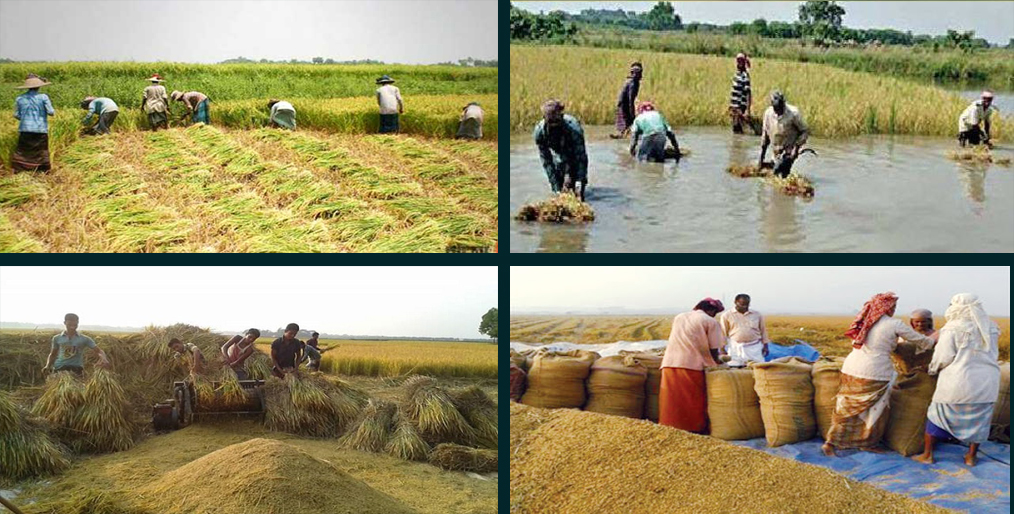 GFMM desk: The total loss of the main crop in Bangladesh has been estimated to be around Tk. 22,000 crore due to defects in value chain management.
Dr. Md. Aziz Zilani Chowdhury, Member Director (crops) of Bangladesh Agricultural Research Council (BARC), made the disclosure during a technical session on the first day of a two-day long national conference on "Comprehensive Approach of Value Chain for Safe and Nutritious Food" at BARC Conference Centre in Dhaka's Farmgate area, on Tuesday (25 Feb, 2020).
The Bangladesh Safe Agro Food Efforts (BSAFE) Foundation and BARC jointly organized the conference.
Dr. Aziz said, "Bangladesh lost a huge amount of food grains during the period of after harvesting, transportation and storage in the value chain. The people of Bangladesh are wasting about 5.5% of the total collected food."
He continued, "When food is disposed, it rots and becomes a significant source of methane, a potent green house gas, 21 times more deleterious compared carbon dioxide."
He also added that this huge amount of loss can be reduced by managing the proper value chain, which can play a significant role in the country's GDP growth.
Source: Online/SZK