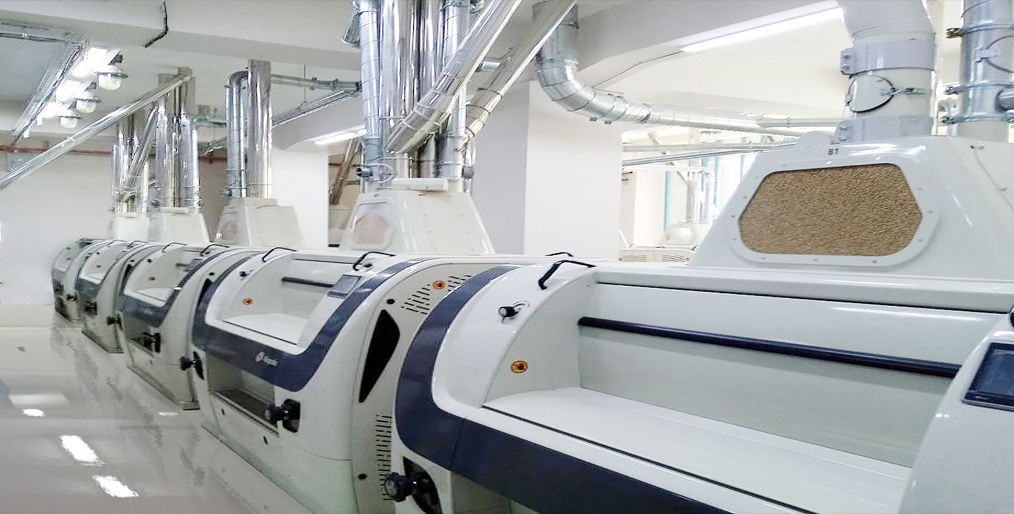 As being the new estone of 11 Alapala mills in country,the new plant of Namangan Don Maxsulotlari JSC has been installed and started production in April 2020.
The foundations of Namangan Don Maxsulotlari JSC company depends on February 1959 as a decision given by the agricultural ministery. The first flour mill in stalled with 240 ton daily capacity, and started production in 3th of February 1964 as the birthday of the company.
Today the company operates in flour and feed milling businesses, and their existing flour milling plant has been renovated by replacing the old equipment with modern Alapala technology.
The flour mill has a capacity of 250 TPD processing high quality hard and soft local wheat, to produce bakery flour for local distribution in Namangan region.The new mill is installed in the existing concrete building.
The mill operates efficiently with an advanced automation system, that allows the centralized monitoring of complete cleaning, milling and packaging processes. The system also brings the remote connection advantage for real-time error diagnosis.
About Alapala:
Founded in 1954, Alapala is one of the leading suppliers for milling machinery and turnkey flour mill installations in 120 countries with over 650 references worldwide. The company has been taking big strides to fulfill its vision, and today between one of the top 1.000 exporters in Turkey by exporting 95 percent of its production. Alapala is very active in Uzbekistan thanks to its widelocal network with the country office and spare parts warehouse in Tashkent city, as well as numeours references all over the country. –By Alapala