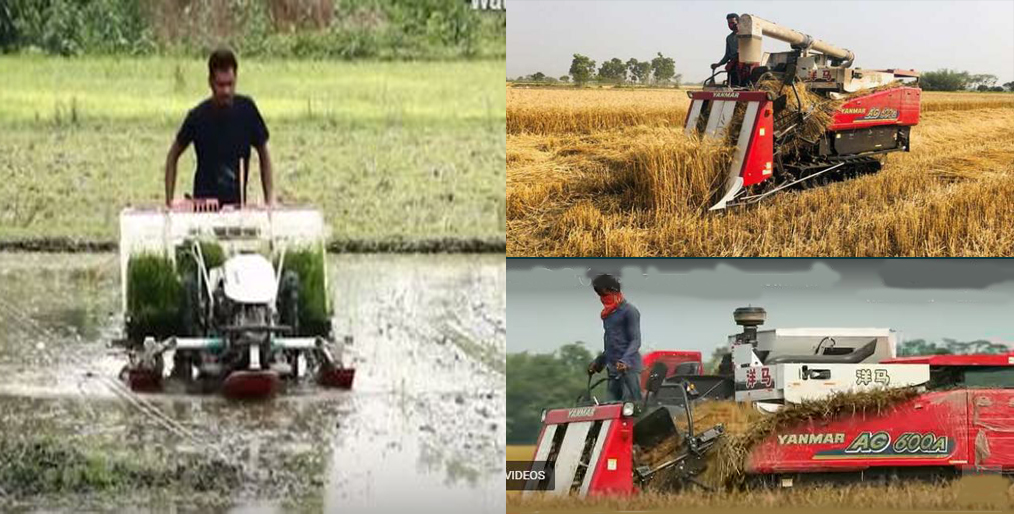 Bangladesh is an agriculture-based country. In this country, technologically agrarian systems are demanding time because of the growing population. The countries of the developed world are already succeeding by farming in modern machines and in scientific ways. Besides meeting their needs, they are now earning huge amount of foreign currency by exporting agricultural products abroad. It has also started in Bangladesh.
Md. Anisuzzaman is a former head teacher of a high school in Mymensingh. Soon after his retirement he decided to start farming in his own village. But he was not able to succeed because of the labor shortage, high production cost, poor yields, etc. during the rice harvest. He later bought a ripper from a company with government subsidies. But he failed again due to lack of proper training, servicing, non-cooperation of the company.
This time Md. Anisuzzaman took a Yanmar Rice Transplanter from ACI Motors in a government subsidy for planting paddy seedlings before cultivating the boro as a last-ditch effort. The first problem he encountered in running this machine was the production of seedlings. But a representative from ACI went on to provide training, timely supervision and overall assistance during planting of the seedlings. He planted paddy seedlings with the help of the people of ACI during that time and subsequently during the cultivation of Aman.
Md. Anisuzzaman looks directly at the income of his own land as well as by making fodder and planting for others' land. Planting the seedlings through a rice transplant takes two hours per acre. If you do it with four workers, it will take all day. In case of cost, through transplant, without the seedlings, the cost will be Tk. 2300. If you do it through labor, it will be Tk. 4000. About Tk. 1700 bucks per acre will be saved through the machine.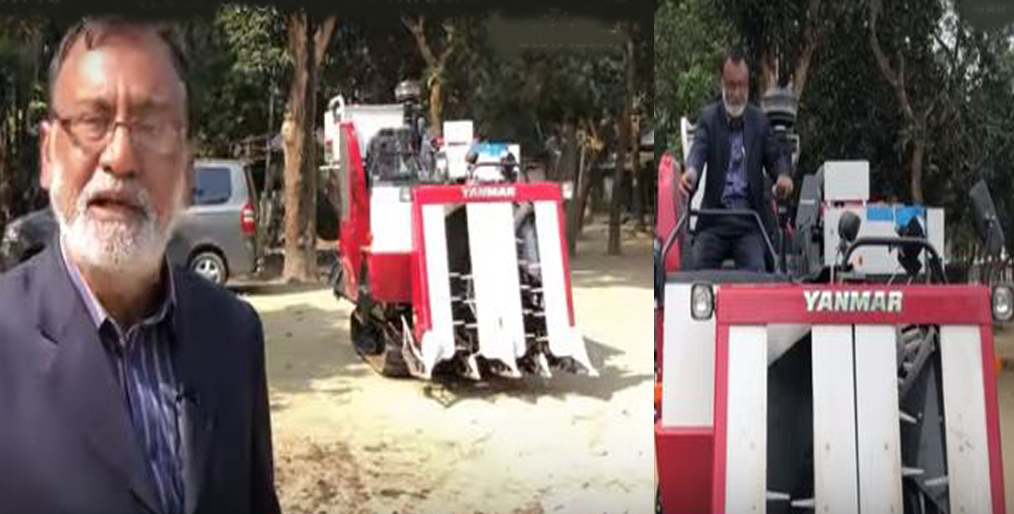 Following the success of the Rice Transplant, at the suggestion of ACI Motors representatives, Md. Anisuzzaman now dares to take a combined harvester from the Yanmar Company. With the help of a machine on the field through Combined Harvester, the rice starts to be harvested, the paddy is crushed and packed and ready for sale.
The whole process is done through a machine and it only takes one and a half hours to acre. If you do with the workers, which is a matter of time. In terms of cost, the cost of the machine is Tk. 2,500 per acre, and for workers it is Tk. 10000. With this machine, farmers can earn Tk. 5000 per acre, even without renting their own land. The machine has six sensors, which alert you before any machine issues.
See the situation of Md. Anisuzzaman, other farmers in the village are now also interested in machine-based farming. They rented their machines and now they are farming mechanically in their land. Let the younger generation come forward in this new technology-based agricultural system. Let the country become self-sufficient in food through scientific means of farming. Farmers look at the face of profit. This is the expectation of all.
Source: Online/SZK