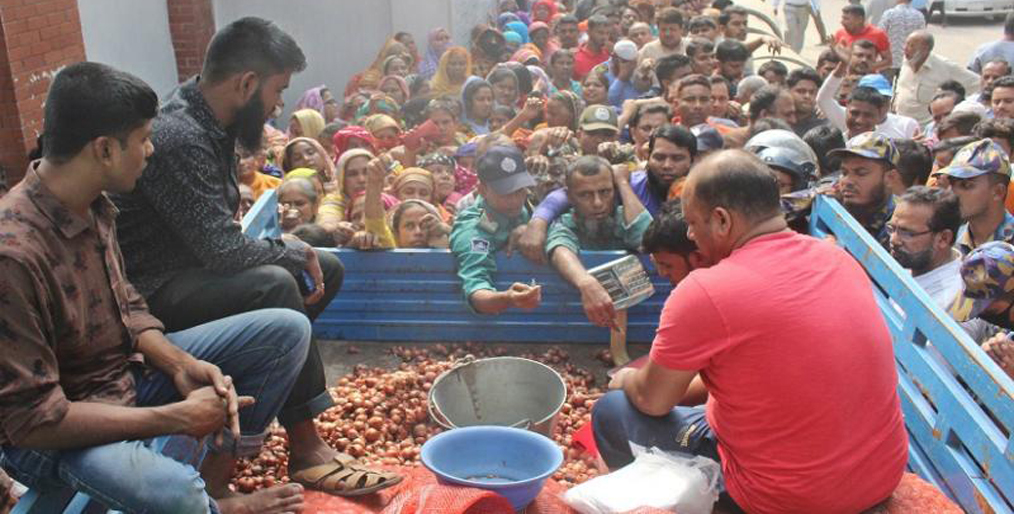 Onion prices have been rising for several days. Indian onions are being sold at Tk. 50-55 per kg and domestic onions at Tk. 65-70 per kg. However, from Sunday (September 13, 2020), the Trading Corporation of Bangladesh (TCB) has started selling onions in mobile trucks in different parts of the country, including the capital, at almost half the price, i.e. Tk. 30 per kg.
The government is selling onions as well as soybean oil at Tk. 80 per liter, lentils and sugar at Tk. 50 per kg. Consumers will be able to buy a maximum of 2 kg of onion, sugar and lentil pulses from TCB's mobile trucks and can buy soybean oil up to 2.5 liters.
TCB said this in a press release last Thursday (September 10, 2020). It said the products would be sold in mobile trucks every day except Friday and Saturday from September 13 to October 1 in the aftermath of the Corona and floods.
According to TCB, 40 in Dhaka, 10 in Chittagong, 7 in Rangpur and 5 in Mymensingh; The goods will be sold in Rajshahi, Khulna, Barisal, Sylhet, Bogra and Comilla in 5 and in Jhenaidah and Madaripur in 3 mobile trucks. There will be two mobile trucks in other districts. Besides, the products will be sold in 5 additional trucks for the upazilas under the regional office of TCB and in additional 13 trucks in the flood-hit districts and upazilas (Mymensingh, Rangpur, Bogra and Madaripur).
Source: Online/SZK