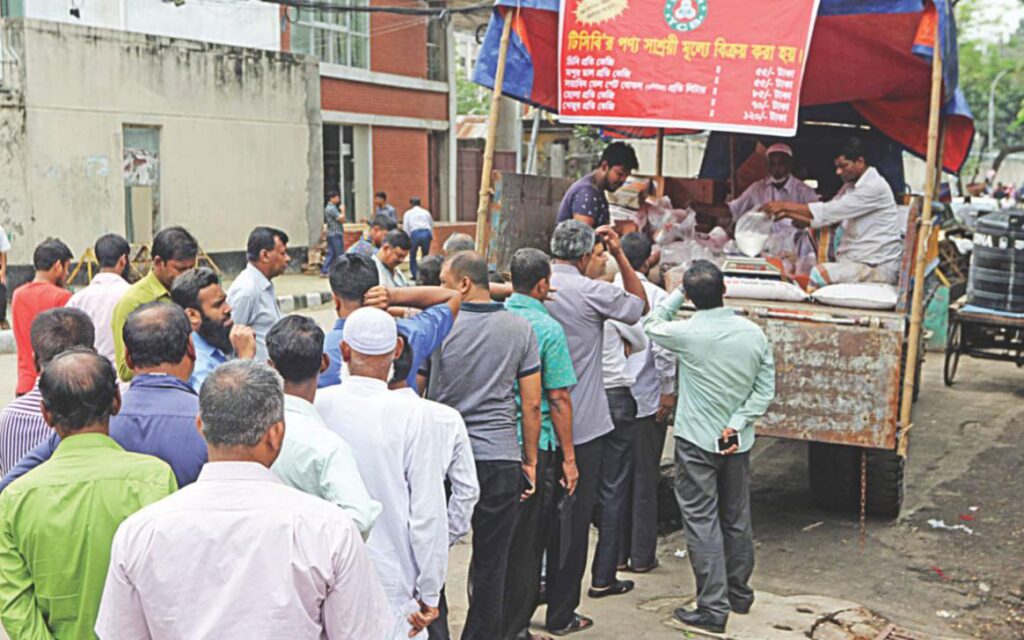 Before the holy month of Ramadan, the price of soybean oil was increased by Tk 10 per liter by the government-owned Trading Corporation of Bangladesh (TCB). From Thursday (April 1, 2021), the company will sell oil at Tk 100 per liter. With this, the price of TCB's soybean oil increased by Tk 20 per liter in two phases after January.
Not only soybean oil, TCB has also increased the price of sugar by Tk 5 per kg. From now on, the company will sell sugar and lentils at Rs 55 per kg. And onion will be sold at Tk 20.
Lentils and dates have been newly added to TCB's product list. The company will sell gram at Tk 55 per kg and dates at Tk 80 per kg.
TCB said in a statement on Wednesday that the price hike was announced. It is said that in the month of Ramadan, their sales activities will continue across the country with the aim of keeping the prices of daily necessities stable in the market. However, people with limited income buy products standing in the line of TCB. As the TCB increased the price, their cost suddenly increased a lot.
Asked why the price was increased, TCB spokesperson Mohammad Humayun Kabir said, "TCB has adjusted the price as the price of the product is higher in the market." Otherwise, there is a risk of dishonest work with TCB products.
TCB said their sales activities will start from Thursday. Buyers can buy a maximum of 4 kg of sugar, 3 kg of gram, 2 kg of lentils and 5 liters of oil at a time. Only onions can be bought in TCB's online activities.
TCB's products will be sold in 500 mobile trucks across the country. Of these, 100 will be in Dhaka and 20 in Chittagong City Corporation area. Besides, products will be sold through distributors in all districts and upazilas of the country.
Source: Online/SZK