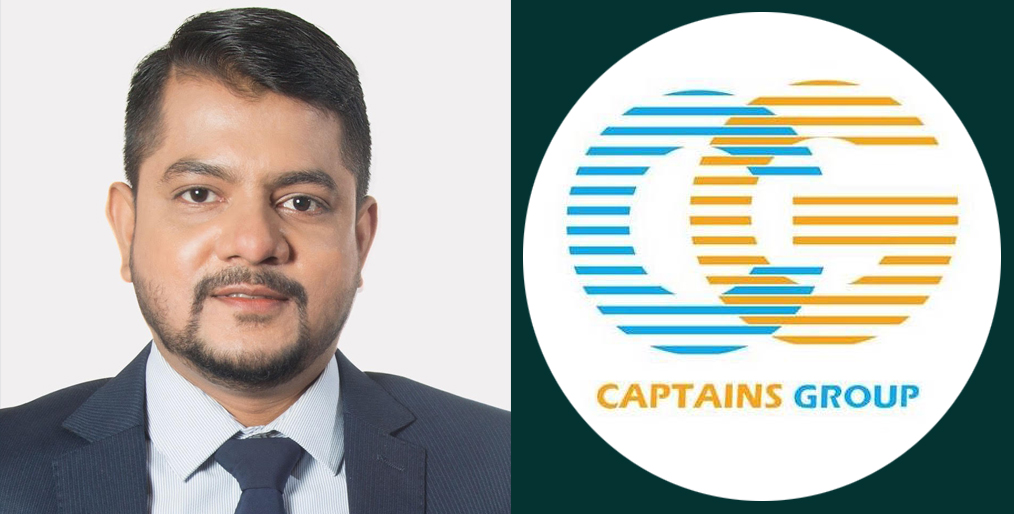 Sardar Zahidul Kabir: Engr. M. K. Biswas Swapnil is a young energetic consultant, a successful entrepreneur. He is the Managing Director of Engineering based Captains Group of Bangladesh. Last December 8, 2019, in an interview he confronted 'Grain Feed and Milling Magazine' about his service and his business. One of the highlights of his interview was published for readers of 'Gran Feed and
Milling Magazine'.
Grain Feed & Milling Magazine: Tell us the beginning of your business. How to get yourself involved
with this business?
Engr. M. K. Biswas Swapnil: At 2008 I got a B.Sc. Engineering in Textile. But I was less interested in textile. I had a weakness for indenting business. Seeing one of my Teacher I am interested in this profession. He was engaged with in textile chemical-indenting. It is from this that I learn about this business, gain experience. Later I became interested in Agro-Tech, Grain, Feed, Silo, etc. business and day by day associate it with different sectors.
GFMM: Tell me a little about your business or company.
Engr. Swapnil: My Company's name is 'Captains Group'. It all started as a small family business of fire
safety & security engineering services in 2007. Since then, it has grown manifolds as one of the leading multi-dimensional business conglomerates of Bangladesh with Agro products, heavy industrial
machinery (EPC), heavy equipment, power & energy, prefabricated steel structure, and IT emerged as CAPTAINS GROUP in 2010.
About our mission, CAPTAINS GROUP was founded in 2007 with the prime objectives of supplying goods and services to the industry sector in Bangladesh. Over the years, the company diversified its activities and today covers a wide range of Agro & engineering related fields and with a firm footage in the building sector. CAPTAINS GROUP today has 5 main divisions; Agro based Food Products, Heavy
Industrial Machinery Supply (EPC), Heavy Equipment, Power & Energy, Prefabricated Steel Structure, Information Technology.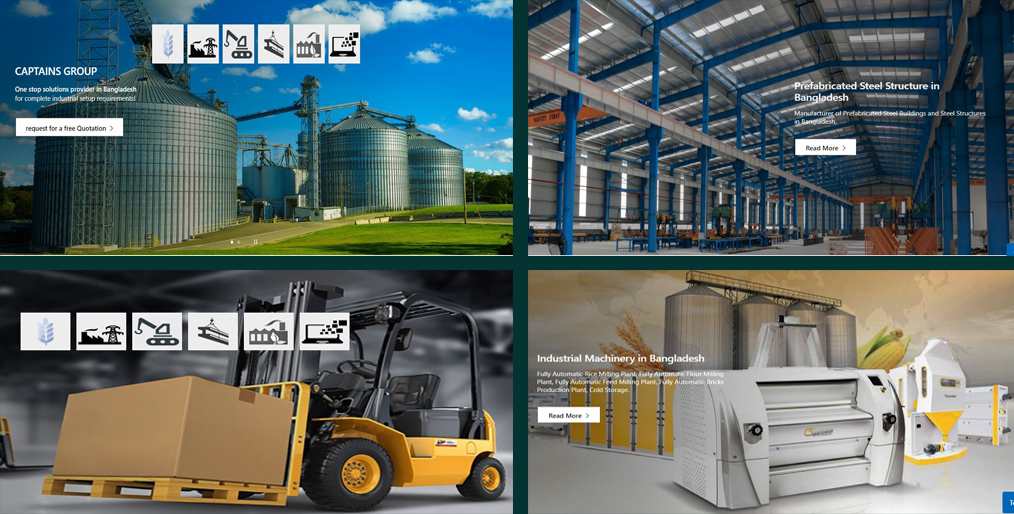 GFMM: Which division, what business do you have?
Engr. Swapnil: Under our Processing Solution in Agro Product Division Rice, Spies – (Turmeric powder, Chilly powder, Coriander powder, Semai, Mustered oil, Salt, Tomato ketchup, Dal, etc.). In Industrial Machinery (EPC) we do (as turn-key project basis) Auto Rice Mill, Auto Flour Mill, Maize Processing, Feed Mills, Dal Mills, Grain Handling Equipments, Auto Bricks Plant, Biscuit / Cookies Factory, Cold Storage, Milk Processing Plant, Plastic & Packaging, Salt / Oil Refinery, Tiles & Ceramic, Power & Energy, Diesel & Gas Generator, Power Plant Project, Oil & Salt Refinery Plant, Storage Silo, Ship Unloaders etc. In Power & Energy Division We do Big capacity Diesel/Gas Generators, Power Plant project, Solar System & Solar Power Plants, LP Gas, Auto Gas Station, LPG / CNG Dispenser etc. In Pre-Fab Steel Structure we do Factory Shed, Warehouse, Multi Storied Building, Bailey Bridge, Air Craft Hanger, Power Plant Structure, Canopies etc. In Manufacturing we have Agro Food Products, Bio-Plastic. In addition, under Info Tec we have more E-Commerce, OTA, Software Development and Online News Portal.
GFMM: Will you say about your Auto Flour Mill under your Agro Product Division?
Engr. Swapnil: Sure, Captains Group also works a Flour Mill Plant Implementation company in
Bangladesh. If you are looking for a Flour Mill implementation Company in Bangladesh, Captains Group
is one of the best choice. For a flour mill plant implementation its need a lot of customization. It will be
depends of customer investment capacity. Captains Group is able to fulfill & work with same scope of customer requirement& budget. This flour mill is produced Bran, Corn-flour, Gram Flour, Sooji, Wheat Flour (Atta), Wheat Flour (Maida).
GFMM: What types of equipment and machinery are needed in a flour mill Plant?
Engr. Swapnil: A Flour Mill Plant is required Bucket elevator, Reel Machine (3 Segment), Rotary
Separator with aspiration Chanel, Scourer machine with aspiration channel, Intensive dampener, Rot-
meter, De-stoner, Indent Cylinder, Screw conveyor, V-groove, Pulleys, Couplings, V-Belts, Weighting
Scale, Dust cyclone, LP fan for cleaming, Magnet, Roller Limm body, Roll Grooving & spindle cutting, Purifier, Supper cyclone. We provide complete technology & machinery for all kind of flour mill plant. Captains group Milling Systems combines the know-how of several Bangladeshi companies and have best experience for grain handling and flour milling which starts from supply of single stone grinding mills to complete flour milling plants.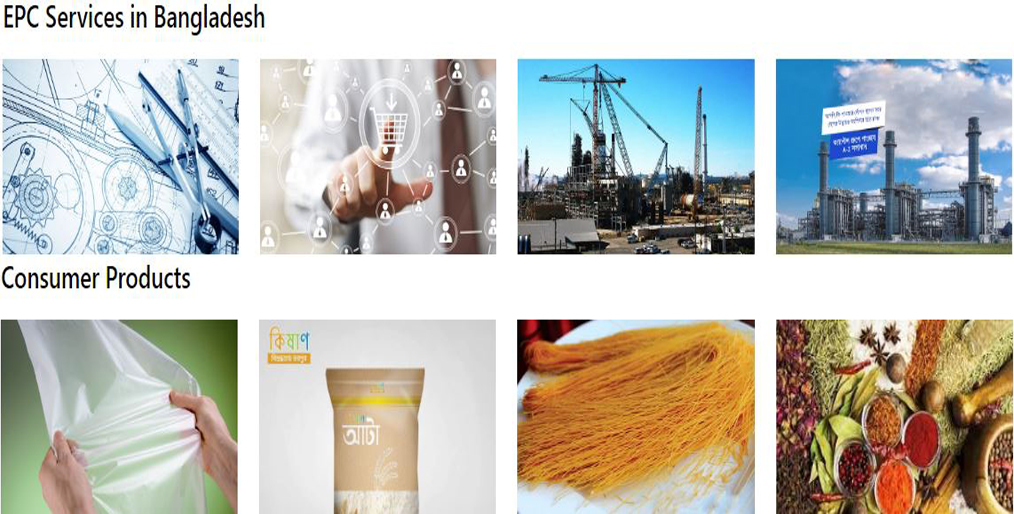 GFMM: Will you say about your of service?
Engr. Swapnil: CAPTAINS GROUP is one of the largest groups of company in Bangladesh. It serves for the people and the nation. CAPTAINS GROUP already invested in several sectors in Bangladesh for serving. CAPTAINS GROUP is committed to provide value added services to their valued customers by creating a successful partnership with them throughout the process. We are pledged to establish lifelong
relationship with our customers by excelling their expectations and gaining their trust with
responsiveness, flexibility and open communication by every member of our team. There are many
companies who, after selling the machine, do not have a relationship with the buyer. But we are not.
After selling one of our machines, a lasting relationship with the buyer developed. Regardless of the
buyer's problem, we regularly visit the project. We consider the buyer's benefit to be our own benefit.
Our goal is to be the pioneer in the realm of the industry with sincerity, relentless pursuit of standard
quality and uncompromising commitments. It is an enterprise with commendable presence in various
sectors of the Bangladeshi economy.
GFMM: Tell us about the possibility of developing such machine and technology in Bangladesh.
Engr. Swapnil: The possibility of developing such machine-technology in Bangladesh is quite difficult.
This is because, in this country, the machinery ecosystem has not been created. What I meant by the
industrial sector ecosystem is the collaborative industry's integrated development environment. Looking at the industrial developed cities of the world, you can see that all industries, small and large, are
connected to everyone in some form of production. That is the industrial ecosystem. As an example, an engine-making industry would be built. This will require the spare parts manufacturing industry. Who will do that? If these parts were to be imported from abroad, who would buy this engine? Because, then it will increase the cost. Look at India, 40/50 years ago they started making Mahindra, Maruti, where they are today, where we are in this industry. No concerted initiative has been taken in our country, government or private, for this we have just become the market, we can't be productive.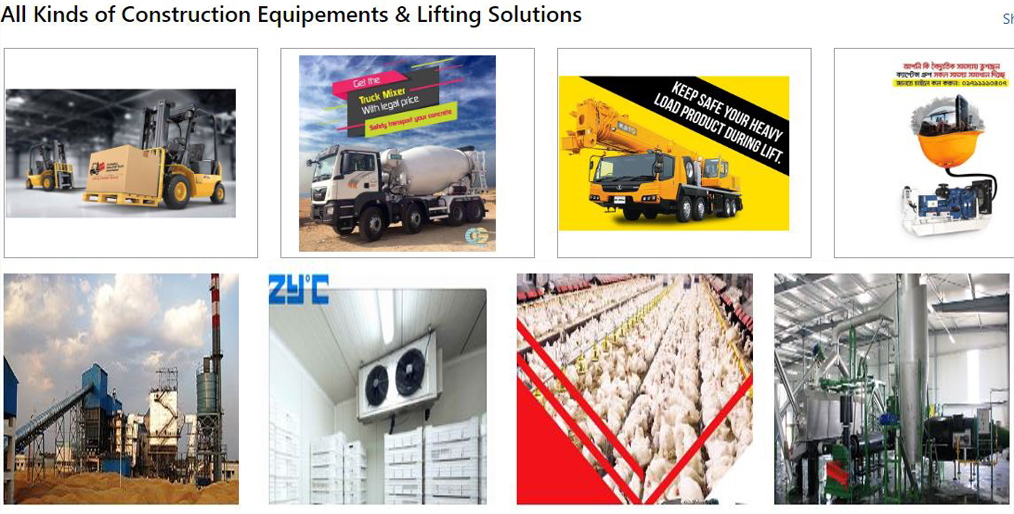 GFMM: Would you say something to those working in this sector?
Engr. Swapnil: If anyone wants to build a career in this sector, he has to become an engineer or
technically sound. The progress of machine technology is constantly being achieved. And if anyone
wants to do business in this sector, he must know all the issues of the business, move forward with the
right ideas.
GFMM: There are now a large number of educated youth in general education in Bangladesh. What role
can these young people play in the development of Bangladesh's industrial sector?
Engr. Swapnil: There is not much demand for general education in the industrial sector. The need for
technical or vocational education is high here. As the technical education in the country increases, the
number of unemployed people will decrease, because that person will then be able to work in the
industrial sector and the industrial sector will improve.
On the other hand, young people who go abroad with skills can work there with dignity. They do not
have to live a low quality of life. Again, those who go abroad without skills do not get work, so they have
to suffer in different ways. They have to come back to the country. Which is bad for the country as well.
So there is no substitute for skills in technical education.
GFMM: For customer purposes, do you have anything to say?
Engr. Swapnil: Most customers in our country at the very least price want to buy the most advanced
machines. Which is impossible. That is why they have to cheat. I want to tell them, before you buy the
machine, properly verify the market. Buy the one that is most profitable for you. Ensure the value of the
money raised by many of your labor.
GFMM: What is your future plan?
Engr. Swapnil: I want the industrial ecosystem to grow in our country. We build the industry. We have
already started that. I will improve it in the future. Bangladesh will once be an industrial developed
country.
GFMM: Out of your workplace can you self-criticize?
Engr. Swapnil: Outside the workplace, I have a family, a society. But due to the pressure of work, I
cannot participate in many of their activities, on many occasions. This is one of the disappointments of
my life.
GFMM: Do you have any favorite advice, which you would like to give to others?
Engr. Swapnil: No, but I have a code that I follow. 'Take care your business, your business will take care of you'.
GFMM: Thank you very much on behalf of 'Grain Feed & Milling Magazine'!