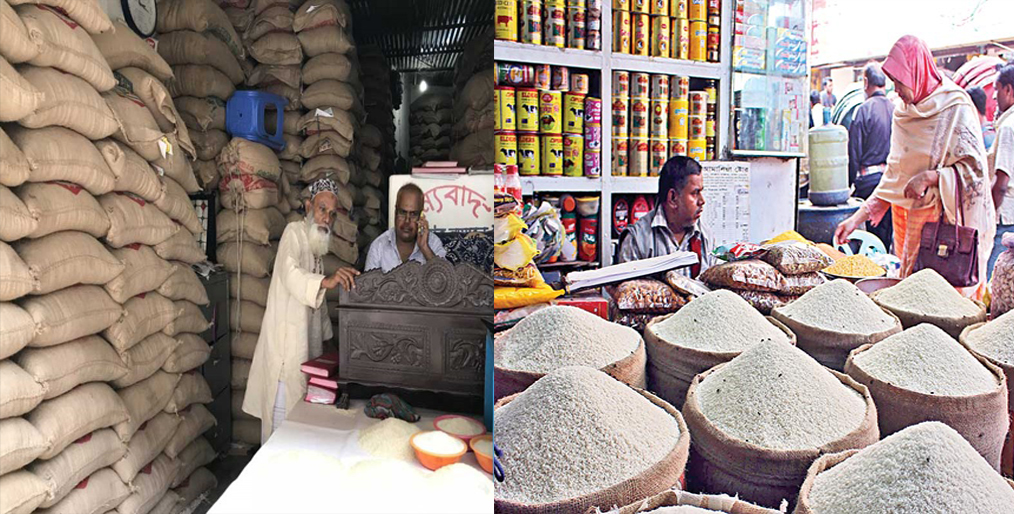 GFMM desk: Bangladesh's rice market is going to unstable again. All varieties of rice prices have risen in the capital Dhaka market. Retailers are blaming syndication. These prices are rising due to short supply.
The retail markets of Malibagh, Rampura and Shukrabad were seen on Saturday (January 26, 2021), while the price of non-packed rice increased by 2-10 per kg. Packed rice prices increased by 5-10 kg.
The fine varieties of Minikeet rice (non-packed) are being sold at Tk. 58-62 per kg. Thick varieties (non-packed) are being sold in the retail market for Tk. 50-55 per kg. Packed Minket rice is selling at 65 per kg. It showed an increase of Tk. 5 per kg.
Various varieties of Nazirshail (non-packed) are sold in retail at 60-70 per kg. Earlier it was Tk. 53-60 a kg. Standard varieties of Najirshail (non-packed) are being sold for Tk. 55-60. Earlier it was 45-55 per kg. The packaged Nazirsail was found to sell at a rate of Tk. 78 per kg. Tk. 10 has increased in a kg.
The price of BR-28 rice has increased by Tk. 2 per kg. The fine variety of BR-28 was being sold at Tk. 46-50 per kg, and Swarna was selling at Tk. 35-40 per kg.
The price of aromatic rice has increased by Tk. 5-10 per kg. Old varieties of aromatic rice was on sale for Tk. 110 on Saturday. The new varieties are being sold at Tk. 90-95 per kg. The paijamas and basmati are being sold for Tk. 35-36 and 60-65 per kg.
"The price of all types of rice has increased. Price of a 50-kg sack of Miniket increased by Tk250-350 in the wholesale markets. So, the retail prices also increased," said Abdur Rahman, a trader at a retail market in Malibag.
Trader Nannu Mia said, "raised the prices due to supply shortage of Boro paddy, as the crop was last harvested in May-June of 2019."
Noor Nabi Patwari, a resident of Rampura, said, "It's all about syndicate; the price of paddy is low; so, how could the price of rice increase?"
"Some officials are involved in this syndicate. Although the prime minister is trying to develop the country, some officials are making the country's kitchen markets unstable. Strict action should be taken in this regard," he added.
Ariful Islam from Shukrabad said, "Farmers are forced to sell paddy at Tk. 450 per mound, while the labour cost to produce that quantity of the produce is Tk500. So, increasing prices of rice seems illegal."
Rejecting the allegations, General Secretary of Bangladesh Auto Major and Husking Mill Owners Association Layek Ali said, "We are not responsible for the increase in rice prices, retailers and wholesalers have increased prices."
"We are selling all kinds of rice at Tk..27-29 per kg. However, this type of rice is being sold at very high prices in the retail and wholesale markets of the city. This increase in prices in the wholesale and retail markets puts pressure on us, "he added.
"When paddy prices are so low, how can rice be so high? The government should take strict measures to increase the prices of this irrational rice. He further commented that if this trend continues, paddy cultivation will decrease by 15 percent.
Source: Online/SZK