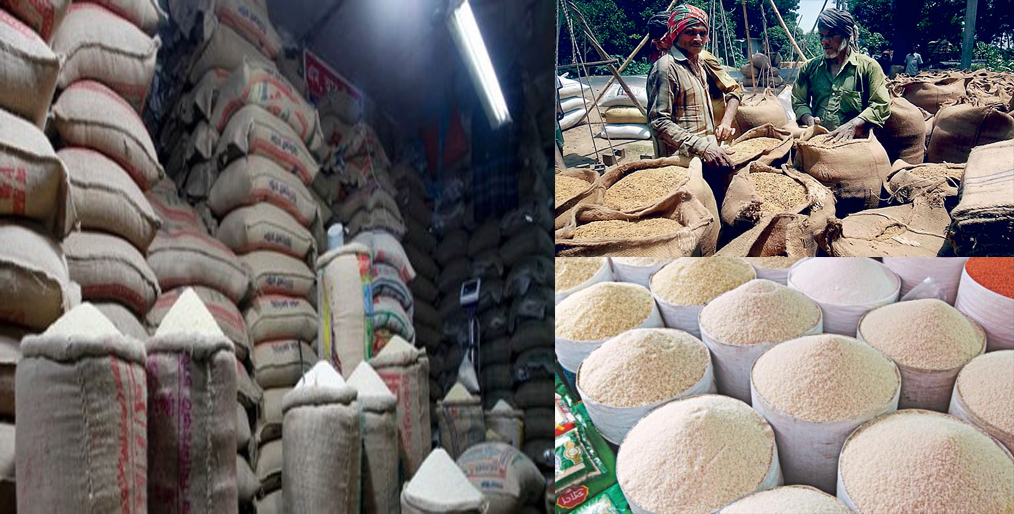 The country's agricultural sector brought the greatest good news at this time of the Corona infection. The yield in Boro has been two crore tons. And the farmer was able to harvest all the paddy without any major disaster. But even then the price of all types of rice has gone up from Tk. 1 to 3 per kg in the last two weeks.
After the Boro collection, the price of paddy and rice has not gone down but has gone up. Economists and rice mill owners say a new group of stockpile has joined the rice market. The country's informal sector investment has come to a standstill. Some traders have withdrawn their investment and joined the paddy and rice business. They are buying paddy and rice. For this the price is rising.
The Food Department has already sent letters to all the district food controllers' offices to check whether any new groups are stockpiling rice. In this regard, Director General of the Food Department Sarwar Mahmud said, "The price of rice is not going to increase so much at this time. We have started investigating whether anyone is taking advantage of the situation. A letter has been sent to the local administration in each district and upazila to take action in this regard.
Rice mill owners say that the collection price of rice in India has been officially increased by 50 percent, a number of traders think that the price of rice will go up further due to various reasons including the increase in the price of rice in the world market. So they are buying and storing rice and paddy.
Source:Online/SZK