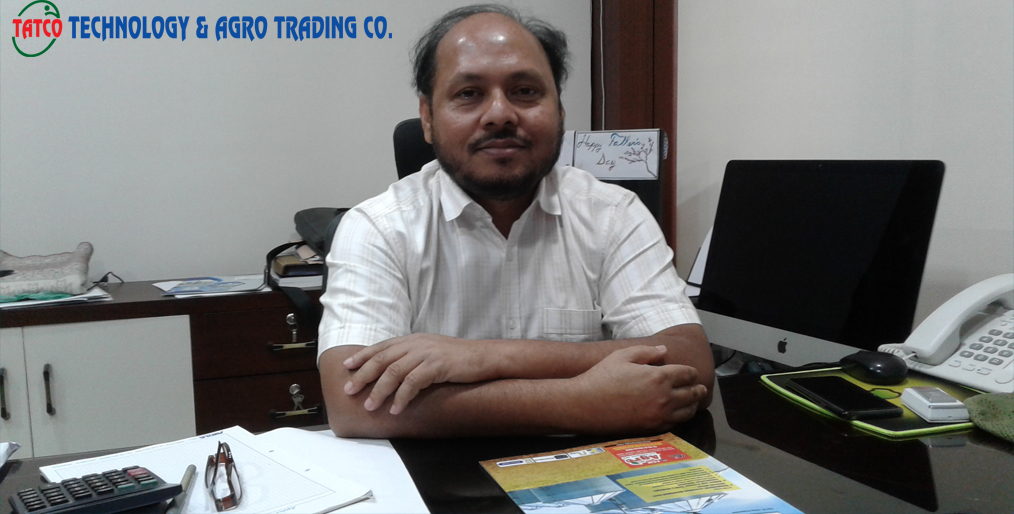 "It was none of my business it was the realization of an unrealistic dream"
Sardar Zahidul Kabir: Bangladesh is ‍an agro-based country, this country has huge water resources, fertile land and huge manpower, so there is huge potential for agriculture based industry in Bangladesh. Mr. Md. Altaf Hossain the Chief Executive Officer & Owner of 'Technology & Agro Trading Co.(TATCO), Dhaka, Bangladesh said this in an interview with Grain Feed & Milling Magazine on September 29, 2019. The magnetic part of his interview is mentioned below;
Grain Feed & Milling Magazine: Sir, tell me about your business and how you got involved with this business?
Mr. Md. Altaf Hossain: After completing my B.Sc. Engineering on Mechanical Subject, I started working in the textile sector since 1992. After ¾ years I started working in the agro sector along with textiles.
GFMM: Tell me a little bit about your business organization.
Mr. Altaf: Technology & Agro Trading Co. is the name of my business organization. It is an international trading company, established in 2002, envisioned towards providing Trunkey solutions for agro based processing plant of various capacities in Bangladesh. We cater to the need for the production of a number of products such as Poultry, Dairy, Fish and Cattle Farming & Frozen Food for the local buyers. Our journey started partnering with AWILA Anlagebau Gmbh of Germany bringing in Feed Mill machineries in the country and we never looked back ever since! Having sold 30 processing Plant Equipment over the past 15 years we have established ourselves in the local market promoting technological innovation in the Agro Business Sector, providing one stop solution for quality machinery.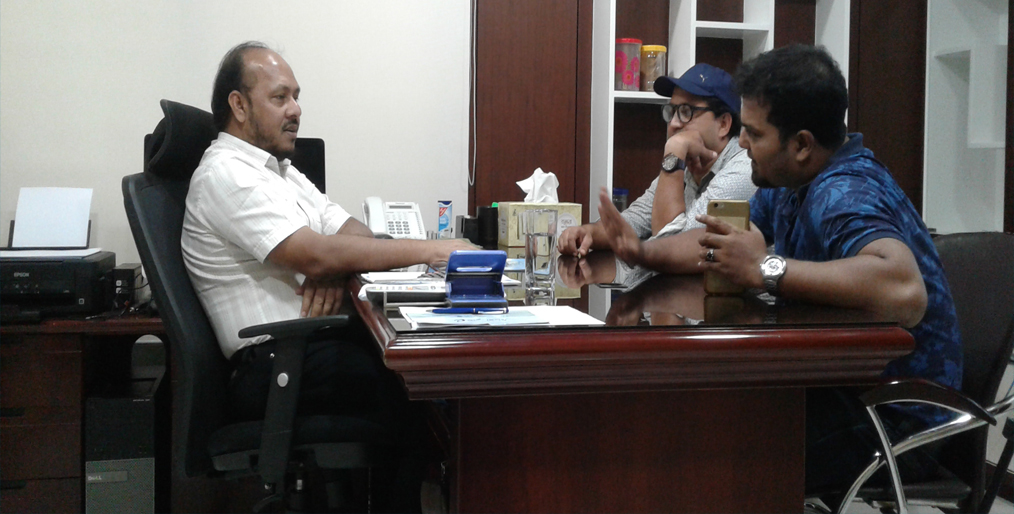 GFMM: Tell me about your current situation.
Mr. Altaf: At present we distribute agro plant & machineries from Awila, Hrin, RKBFM, Itimat, Aowid, Sukup and Mecmar brands with origins in Germany, USA, Turkey, Italy and China. We are equipped with a qualified and trained sales team to promote the products we have to offer alongside a skilled engineering team to follow up with erection, commissioning and after sales services for our clients all over the country. We also have an engineering workshop for all kinds of repair and engineering works with spare parts always in stock to meet the needs of the industry. Technology & Agro Trading Co. not only provides full set of quality equipment but also provides consultancy to take advantages of local raw materials and methods to reduce production cost, so that the clients can achieve maximum profit. Give us a call at your convenience to discuss your project with us and we will assist you in setting up your dream plant from inception to production.
GFMM:  What types of categories are your business or what types of services are you offering?
Mr. Altaf: The "TATCO" project management contains:
Consultation Plant Design
Engineering
Machinery Specification and Supply
Machinery Installation/Supervision
Running in/Commissioning
Operational Training
Training of Your Process Operators
Maximizing Performance and Product Quality
After-sales Service

Picture: Collected
GFMM: Who are your clients?
Mr. Altaf: Our valued clients are;
Agata Feed Mill Limited
AG Agro Industries Limited
Aknis Feed Mills Limited
Aleya Feed Limited
Aman Feed Limited
Begum R.W. Trust
Bismillah Feed Mills Limited(unit 1&2)
Biswass Poultry & Fish Feed Limited
BNS Poultry Feed Limited
BRAC Feed Mill
Classic Poultry & Fish Feeds Ltd
Dhaka Multi Feed Limited
Jamuna Feeds Limited
Jassor Feed Limited
Kazi Farms Limited
KNB Agro Industries Limited
Luckey Feed Mill Limited
Misham Agro Industries Limited
Mollick Feed Mills Limited
Mono Feed Limited
Misham Feed Limited
Nurani Fish & Poultry Feed Limited
Paragon Poultry Limited
Popular Poultry and Fish Feed Limited
Proshika Poultry Firm Limited
Quality Feed Limited
SA Agro Feeds Ltd.
Somaiya Feed Mills Limited
Saudi Bangla Fish Feed Limited
Star Feed Limited
Square(Radhuni Spice)
Tamim Agro Industries Limited
Usha Feed Limited, etc.
GFMM: Which sector of agriculture in Bangladesh do you think has the most potential?
Mr. Altaf: Poultry, livestock, fish. The potential for fish is huge. A few days ago, I went to Barisal with some Chinese citizens. They looked at the river and said, "Do you have huge rivers, seas, basins, but you don't use them?" You can cultivate the fish in the water. In large cages, fish can be cultivated very easily here. The technology of fish farming in cages is simple and the cost is low. We can arrange everything if you want. I talked about security. They said that a man could do it within a range of his own range. You have the Coast Guard, the Navy, they can protect the coastline. Let us introduce with them, we want to cultivate fish in the sea cages under their management. We import fish feed from Vietnam for fish farming. Billions of dollars are going abroad for import of poultry feed, cattle feed. Which can be made entirely in our country. This will reduce costs by at least 30 to 40%. Which will add to the profits. Raw material is in the country. Only foreign technology should be brought from abroad. I have to understand exactly which technology is the biggest gain for me. If you do not understand, then you have to choose the right person to understand it. Wrong machines, wrong technology can destroy businesses, not profit.
GFMM: Tell us about any significant events in your business life?
Mr. Altaf: It's about 1996. A man named Hemayet Uddin of Attaki village of Fakirhat upazila of Bagerhat district came to me. There are no shoes on the legs. Said, was stolen during the launch on the way. That's why you're coming to me with bare feet. I said, OK. Hemayat worked as a pawnbroker at a bank in Fakirhat. He's coming to me, he needs a fish feed machine. Whose lower market rate is closer to Tk. One of the bank's ponies is coming to Dhaka to buy billions of machines. I was in danger. Can't tell him that it's not possible for you to buy it. On the other hand, I cannot erase his energetic interest. About him I told my company in Germany. The company made a fish feed machine at the lowest price for Hemayet Uddin. It was set up in the backyard of Hemayet Uddin in the village of Attaki in Fakirhat. Without spending my own pocket money, I sent my engineer to set up the machine. Hemayet said, OK, sir, you don't need to come again and again, your engineer will enough. You will come to Halkhata(is the name of the last day of Bengali year, on this day, farmers pay their dues). I went on the day of halkhata. I was shocked. About 1500-2000 shrimp farmers have appeared in the house of Hemayet Uddin. The shrimp farmers paid their arrears. Which is much more than that German fish feed machine's price 9 million Taka. After this, 'Bismillah Food' of Hemayet Uddin did not have to look back. It was none of my business it was the realization of an unrealistic dream.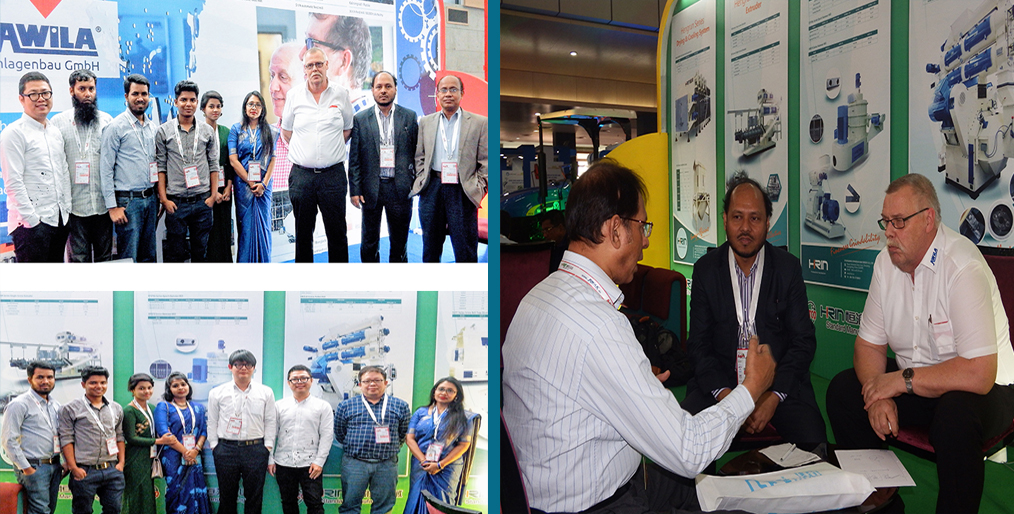 GFMM: It is to be noted that 70% of Bangladesh's exported shrimp is produced in Khulna, Bagerhat and Satkhira districts. Among these, the production ground for the Galdha shrimp is in Fakirhat and Mollarhat upazilas of Bagerhat district. Fakirhat is called 'Kuwait' in Bangladesh for the production of Galdha shrimp. However, what is your future dream?
Mr. Altaf: Bangladesh is a country of golden wealth. The agro-sector of this country is full of those resources. The best use of modern technology can turn that resource into gold. I want to pave the way for my next generation to collect that golden resource.
GFMM: We wish, your dream come true.