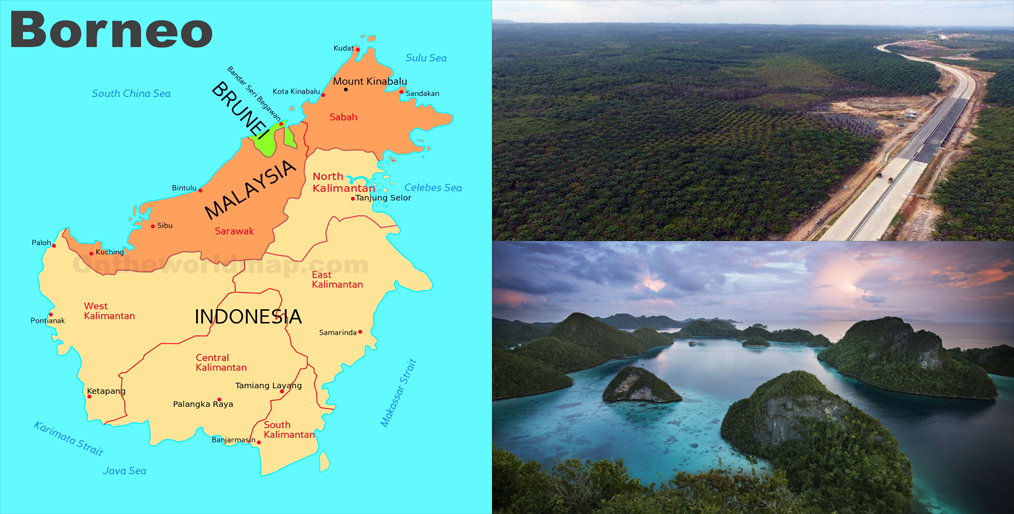 The Indonesian government plans to build a huge farm on the island of Borneo. Environmentalists have warned that this could increase planetary warming carbon emissions and the risk of forest fires. Environmentalists warned last Friday (July 3, 2020).
To avoid predicted food shortages caused by restrictions to curb the spread of COVID-19, Indonesia's agriculture ministry last week announced plans for an estate covering more than 164,000 hectares (405,000 acres) in Central Kalimantan province.
The farm will grow rice, fruit and vegetables, and keep animals, a ministry spokesman said.
The targeted area includes land already cleared as part of a high-profile attempt by former President Suharto to achieve rice self-sufficiency in the 1990s, according to local media reports.
The autocratic leader's mega project decimated swathes of peat forests on Borneo and proved disastrous due to the ill-suited peat soil.
Arie Rompas, a forest campaigner at Greenpeace Indonesia, said the new, expanded farm, if established, would lead to further peat damage and drying, boosting emissions and fire risks.
"The government is simply repeating old mistakes, and will trigger a new round of ecological chaos," he told the Thomson Reuters Foundation.
Home to the world's third-largest tropical forests, Indonesia has more than 15 million hectares of peatland – an area twice the size of Ireland – mostly on the islands of Sumatra and Borneo and in its easternmost province of Papua.
Ancient peat soils are particularly flammable when dry and are a major site of the annual fires that send toxic haze across Southeast Asia, causing respiratory and other health problems.
Peatland contains huge quantities of carbon in the form of organic matter, which has accumulated over thousands of years, and provides nutrients for plant growth.
When drained or cleared by fire, the carbon is released into the atmosphere where it traps heat, driving climate change. Find more…
Source: Online/SZK