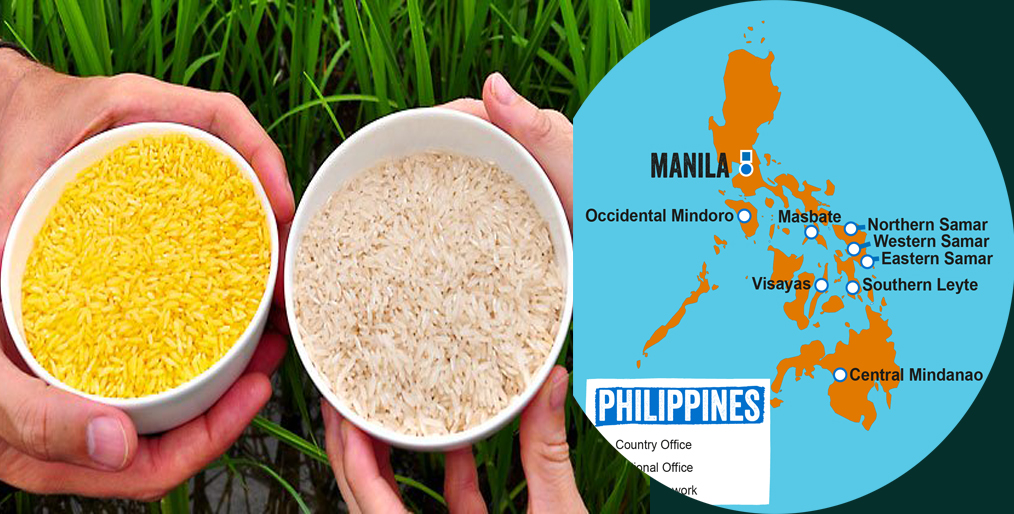 GFMM desk: The Philippines on Wednesday (December 18, 2019) approved Vitamin-A rich Golden Rice for food and feed consumption.
Approval by the plant industry bureau under the country's agriculture department will be considered as a milestone in the 20-year long research and development initiative of border science technology, where the possibility of transferring a gene from maize to rice has increased rice-beta-carotene.
After eating rice, the human body converts beta-carotene to vitamin A, thereby addressing a large part of vitamin A deficiency (VAD), which is responsible for blindness, especially in young children.
Filipino developments came at a time when Bangladeshi biosafety regulators took a long time to decide whether the Bangladeshi breed of Golden Rice – GR2E BRRI paddy 29 should be approved.
Bangladesh has long been at the forefront of Golden Rice development, and its scientists — who work in Bangladesh Rice Research Institute (BRRI) and collaborate with the peers at the International Rice Research Institute (IRRI) — developed, successfully field-tested and submitted application for the approval of the Vitamin-A rich variety back in 2017.
Regulators under the Agriculture Ministry have long passed it for final nod from the biosafety regulators, but the latter under the Environment, Forest and Climate Change Ministry kept on foot-dragging on the issue, thereby failing Bangladeshi scientists' wonderful feat in rice genetic modification.
In Bangladesh, 20% of pre-school children and 21% of school-age children have vitamin A deficiency, and VAD is prevalent in 55% of the urban slums, Country Manager of IRRI Healthy Rice Program said.
According to the World Health Organization's Global VAD database, one in every five pre-school children in Bangladesh has a vitamin A deficiency. Among pregnant women, 23.7% suffer from VAD.
IRRI says that VAD is the leading cause of preventable blindness in children and, globally, about 6.7 million children die every year and another 350,000 become blind because they lack vitamin A.
Dr Ibrahim says vitamin-A-rice can be extracted from non-fat foods, but in Bangladesh, 20 million people living in extreme poverty spend up to 75% of their income only for rice.
Dietary variations suggest they are sick, Dr Ibrahim sees Golden Rice among poor customers as a great remedy for vad.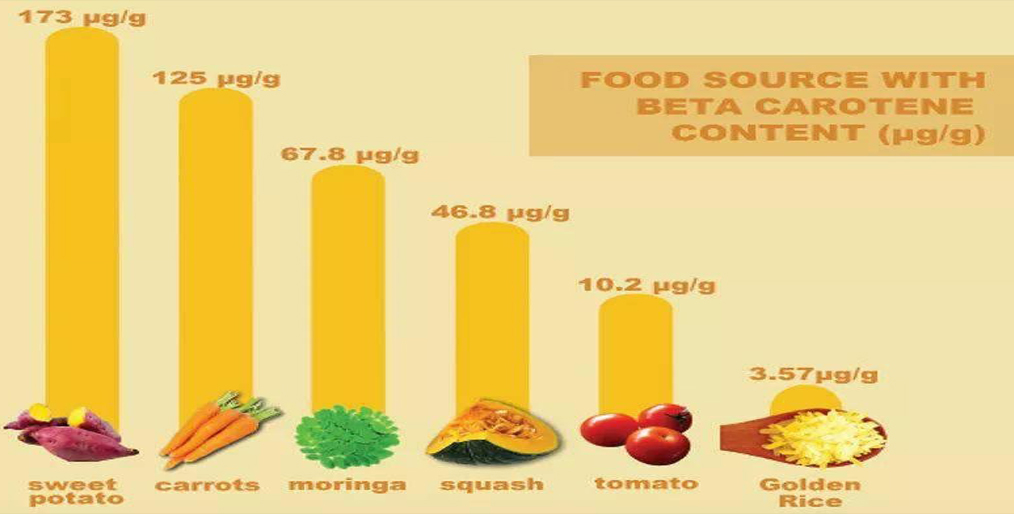 A positive regulatory decision
IRRI said in a release on Wednesday that Golden Rice's beta-carotene content aims to provide 30-50% of the estimated average vitamin A requirement for pregnant women and young children.
Despite the success of public health interventions such as oral supplementation, supplemental feeding, and nutrition education, VAD was as high as 20.4% among children aged six months to five years in the Philippines.
Philippine Rice Research Institute (PhilRice) Executive Director Dr John de Leon welcomed the positive regulatory decision. "With this FFP [food, feed and processing] approval, we bring forward a very accessible solution to our country's problem on Vitamin-A deficiency that's affecting many of our pre-school children and pregnant women."
"IRRI is pleased to partner with PhilRice to develop this nutrition-sensitive agricultural solution to address hidden hunger. This is the core of IRRI's purpose: to tailor global solutions to local needs," notes IRRI Director General Matthew Morrell.
In order to complete the Philippine biosafety regulatory process, Golden Rice will now need approval for commercial promotion before making it available to the public.
The Philippines now joins a select group of countries recognizing the protection of the Golden Rice. In 2018, the Food Standards Australia New Zealand, Health Canada and the United States Food and Drug Administration released a positive food safety assessment for Golden Rice.
IRRI says a biosafety application was made in Bangladesh on November 2017 and is still under review.
In January this year, the Bangladesh Agriculture Minister Dr. Abdur Razzak MP told the media: "A committee of the Ministry of Environment will issue the golden rice production exemptions. We will be able to start farming in Bangladesh within two to three months after we receive it."
IRRI Director of Communications Tehmina Lalani Shariff told on Wednesday: "We are still looking forward to meeting Bangladeshi regulators."
The regulators wanted some information to reach their conclusions and BRRI furnished all their information before June of this year, but nothing happened after that, BRRI scientists told the correspondent. More here…
Source: Online/SZK