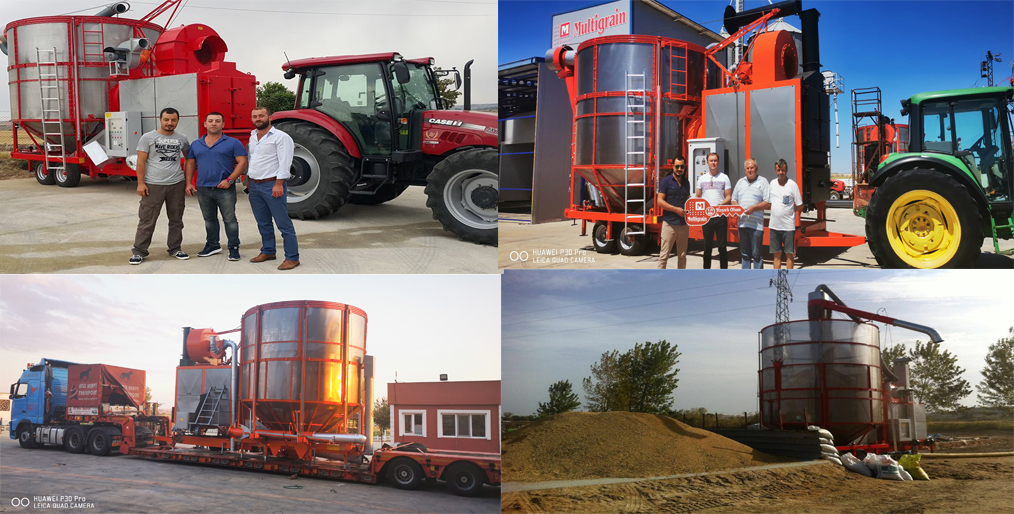 Our grain dryers are consists of powerful and reliable models which ensure daily output varying from 85 to 155 t, according to the product to dry.
They are recommended for medium-large size farms and they can satisfy the needs of modern, dynamic farms that intend to carry out the drying process directly and to keep the quality of their products under control.
Furthermore, all of these models, when bought equipped with automatic function, may be inserted in non-stop drying cycles thus allowing the most modern farms to optimize their production.
The wide range of optional accessories designed and offered, also makes these mobile dryers highly customizable to be able to meet the more specific needs and requirements of customers.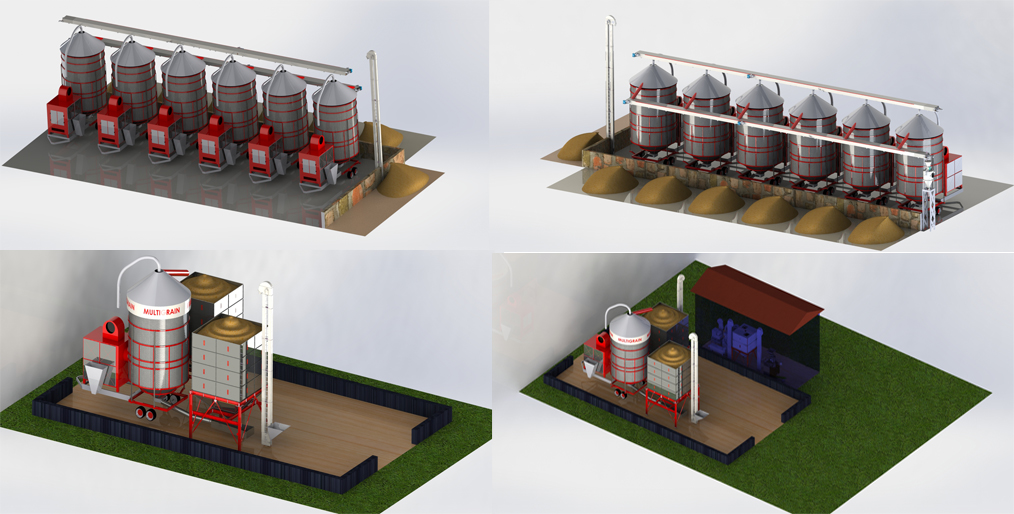 All the dryers have a very fast loading that, together with the fan and the high performing burner, guarantee the best performance. At present, our mobile dryer models are still the most sold and appreciated, and they perfectly represent the production philosophy of our company: power and efficiency, solidity and durability, balance and safety.
Our dryers are suitable from medium ones up to big plants with multiple automatic grain dryers connected with silos, elevators, discharging and stocking systems.
The plant can be controlled by a single PLC and each project is realized with top quality materials and Hi-Tech, customized and tailor-made solutions, different for each customer's needs.
Customers care and teleassistance are some of our points of pride.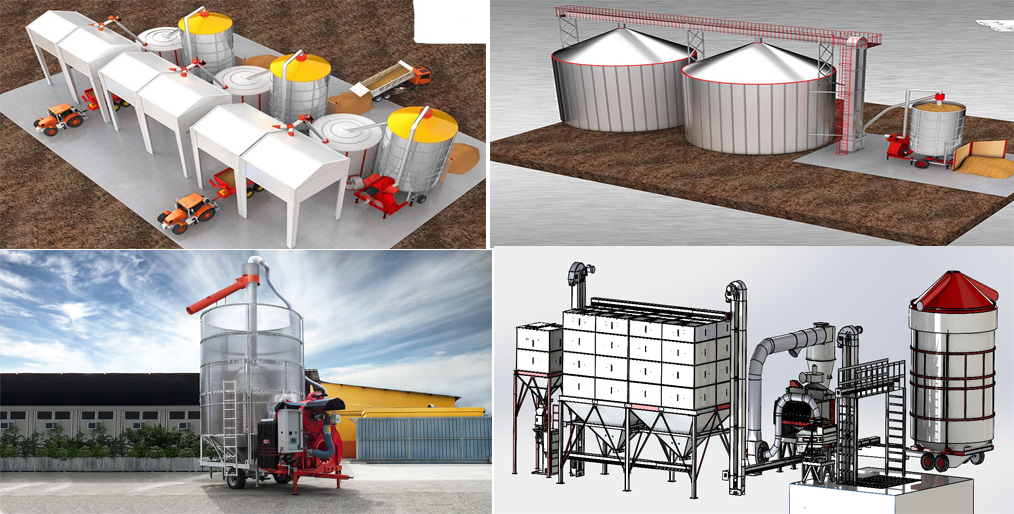 Having multiple dryers in a plant instead of a single continuous flow dryer is a solution that gives many advantages:
All the components are completely automatized up to an infinite number of batches
The consumption of the plant is directly related to the real seasonal output, timings and quantities are modular
Our grain dryers gives the best possible result in cleaningness, uniformity of the drying process and of the moisture level in all the crops.
You need just one touch to change the settings from a kind of crop to another one with our pre-compiled crops section in the control panel, and with progressive burners you don't need even to change the noozles or regulate anything on the dryer
As an alternative to diesel or gas burners, we can also offer you biofurncace which is capable of burning coal, wood pellet or etc, that reduces the cost of drying to minimum levels.
-By ahmet@multigrain.net,  Source: Multigrain