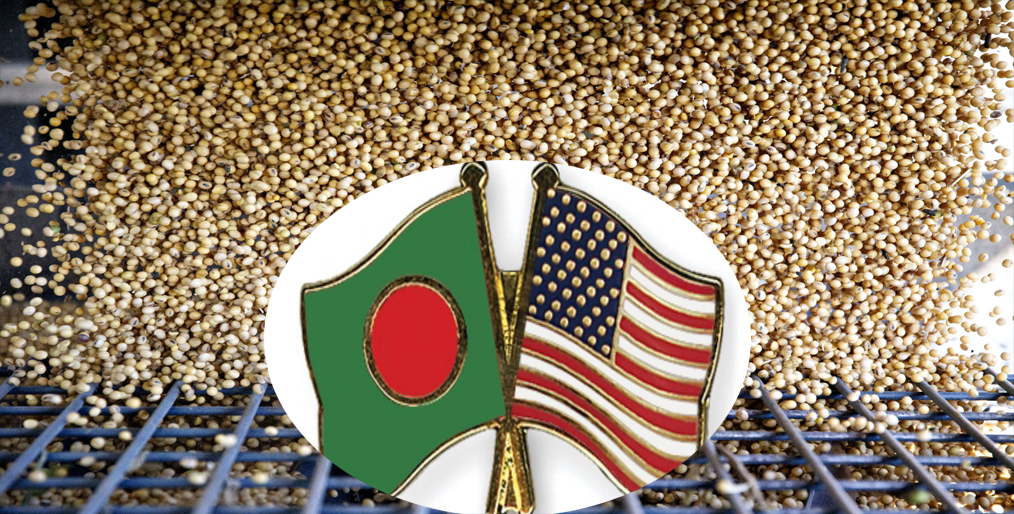 GFMM desk: The opportunity to grow the US soybean market in Bangladesh. The CEO of the US Soybean Export Council says that although trade with China is big news for the agricultural industry, but it is important to strengthen and expand trade relations with other countries.
Jim Sutter recently highlighted the potential of traveling to Bangladesh and the potential market for US soybeans in this country.
He said, "I was just in Bangladesh last week and that's not a market that most people would think if you talk about where US soybeans go- that's probably not the first place people would think of," he says. "Last year, it was our number 13 market for soybeans and this year I expect it's going to climb up and may well be in the top ten."
About Bangladesh he said, "Bangladesh is a fast growing market. There are 160-170 million people living here. There is currently very little use of protein, but it is growing rapidly. Bangladesh is the kind of market we are looking at. Here we are seeing good potential for increased demand in the future. "
Mr. Sutter also said they see potential for development in Pakistan, Egypt and Nigeria as well. Where there is a large population, low protein intake and increased levels of income.
The Americas region is home to a population of 303 million and represents 6 percent of the world GDP with an average GDP growth of 3.5 percent. Mexico and Canada are key stable markets and Ecuador, Colombia and Venezuela are key growth markets for U.S. Soy. The other countries are stable markets, although U.S. Soy faces increasing competition from South American soy. Markets for soybean meal and soybean oil are growing, despite some swine and poultry health issues.
The Americas region is the largest U.S. market for soybean meal (51 percent of total U.S. soybean meal exports), soybean oil (84 percent of total U.S. soybean oil exports), soy ingredients and the second largest for whole soybeans (9 percent of total U.S. soybean exports).
Compared to the demand in Bangladesh, soybean production is quite low. The production and cultivation of soybean in Bangladesh will increase in the next fiscal year. The production of soybean will be 1 lac 58 thousand tons in 82 thousand hectares. At the same time, imports of soybeans will increase by 3.85 percent to 13 lac tons. The use of soy meal in the fisheries and livestock sectors will increase. At the same time, the consumption of soybean oil for human consumption will increase.
Source: Online/SZK