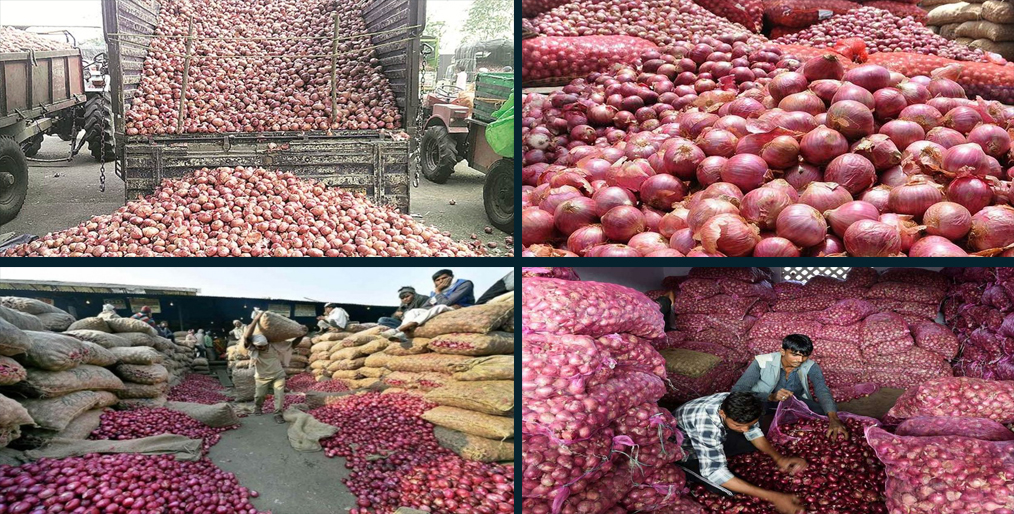 Traders have taken permission to import about six lakh tonnes of onions from alternative countries of India. They took permission to import these onions in the first 20 days of this month. This is a record number of onion import permits from alternative countries in such a short period of time, officials of the Department of Agricultural Extension said. These onions are expected to start importing through Chittagong port from the beginning of next month.
According to the Department of Agriculture's Plant Quarantine Center, traders started seeking permission to import onions from alternative countries earlier this month after the rise in onion prices in India. From the beginning of this month till the day of stoppage of exports to India (September 14, 2020), traders took permission to import 223,000 tonnes of onions. After the export halt, they took permission to import another 3.5 lakh tonnes of onions in four working days till Sunday (September 20, 2020).
In other words, in 20 days of this month, more than five hundred traders have taken permission to import a total of 5 lakh 72 thousand 975 tons of onions. Of these, more than two hundred traders have taken permission to import the maximum or 1 lakh 58 thousand tons of onion in one day on September 17. These onions are to be brought through Chittagong port in a total of 835 consignments. This week alone, the import permit will exceed 6 lakh tonnes, officials said.
Traders have opened Letter of credit to import onions from countries such as Myanmar, Pakistan, China, Egypt, Netherlands, Turkey and New Zealand. After opening the loan, these onions will be brought to Chittagong port in air-conditioned containers by container vessels. Officials of the shipping company said that it would take at least 15 to one month to import onions from one country to another after loading them at the port of the alternative country.
Source: Online/SZK