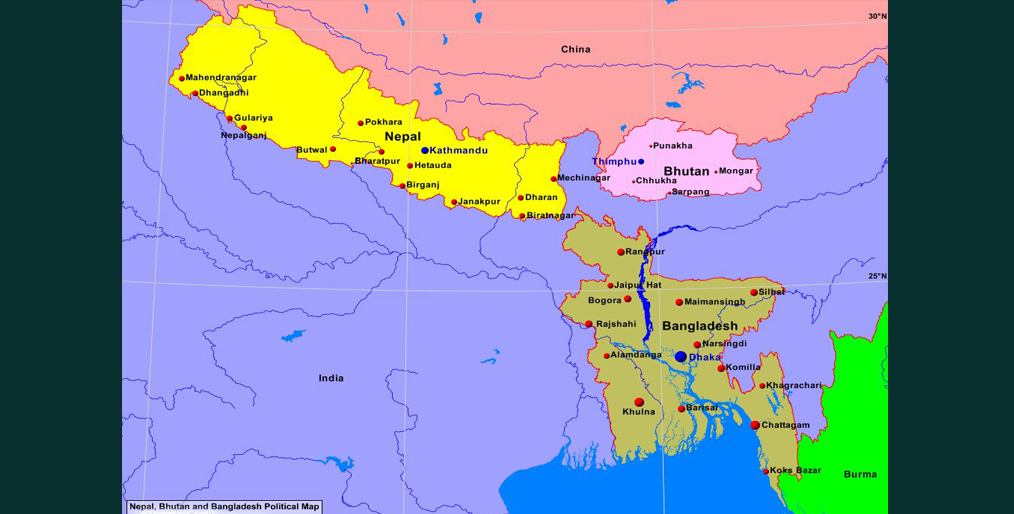 Nepal wants duty free access to 76 products in Bangladesh. On the other hand, Bangladesh wants the same benefits for 42 products. Trade talks between the two South Asian countries at the joint secretary level began on Tuesday (October 6, 2020). These demands have been made there.
On the first day of the virtual meeting, the draft and technical aspects of the Preferential Trade Agreement were discussed, said Prakash Dahal, Nepal's Joint Secretary for Industry, Trade and Supply. A priority trade agreement is expected to be reached and signed after the secretary-level meeting on Thursday (October 8, 2020).
In this regard, Prakash Dahal said, "Our main goal is to provide duty free facilities in the products that have been listed from Nepal." He added that in addition to customs charges, Bangladesh also imposes more detailed charges on Nepali products. As a result, the prices of those products are higher in the market of Bangladesh.
According to the Kathmandu Post, Nepal's media, Bangladesh has provided duty-free access to 108 Nepali products. Apart from these, they want to include tea, coffee, cardamom, fruits, acacia wood, pashmina and some other exportable products in the list of export to Bangladesh with duty free facility. According to Nepal, goods that are outside the duty-free facility are facing complications in entering Bangladesh.
Prakash Dahal said, "Our main goal is to get rid of the additional charges." We will discuss this in detail. If Bangladesh is positive about this, then a trade facilitation agreement could be final.
He added that if such an agreement is signed, Nepali exports will increase. As a result, trade inequality will be reduced. From our point of view, we will not be able to give more benefits to Bangladeshi products than Indian products.
Prakash Dahal said Bangladesh is seeking 100 per cent customs waiver under the Preferential Trade Agreement. However, we did not receive a final list of products from them. Products that are exported from Nepal to Bangladesh are in the priority trade agreement. These include lentils, raw vegetables, fruits, dairy products, tea, coffee, ginger, cardamom, yarn and other products. The meeting also reviewed the agreement signed between Nepal's Agricultural Technology and Quality Control and Bangladesh Standards and Testing Institute, Salt Trading Corporation and Trading Corporation of Bangladesh. These agreements were signed at the fifth meeting last year.
Prakash Dahal said the agreement was for an exchange between the two countries on product quality and information. A memorandum of understanding is also expected to be signed between Nepal and Bangladesh in the field of agriculture. Prakash Dahal said that many products are produced in Nepal which need to go to Bangladesh. Although Bangladesh has acknowledged the problems in this regard, so far no action has been taken. These issues will also be on the agenda.
Source: Online/SZK