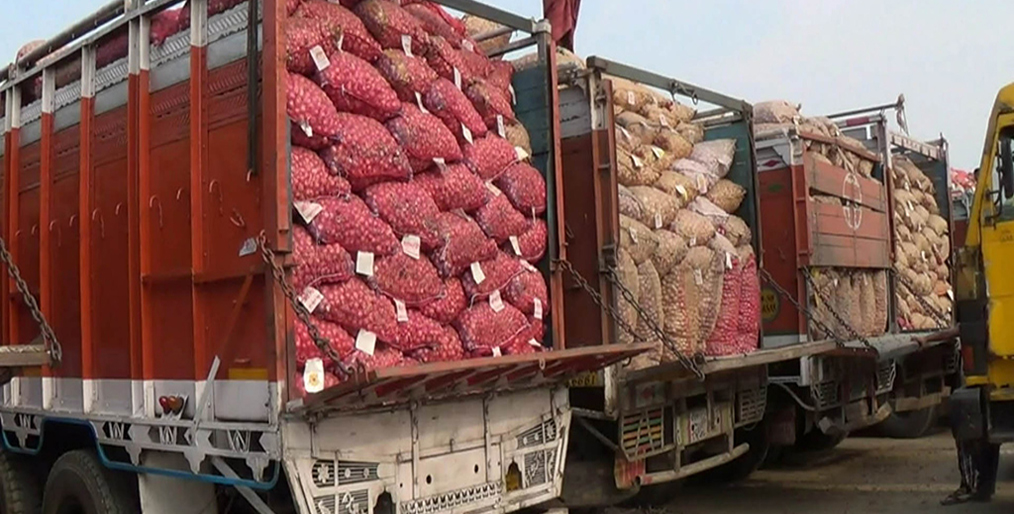 The Indian government has announced a halt to onion exports to various countries, including Bangladesh, citing internal crisis and rising prices. Onion importers at Hili land port are in trouble as exports have been stopped without prior announcement. On Monday (September 14, 2020), Indian trucks loaded with 250-300 onions were stuck in India waiting to enter the country due to non-importation of onions. The importers of this port are also worried about the arrival of about 10,000 metric tons of onions in the country.
Meanwhile, on the news of stopping the import of onions from India, the price in the port market has increased by Tk. 5-8 per kg and is being sold at Tk. 44-46. Last Sunday and Monday, this onion was sold at Tk. 38.
Shankar Das, C&F agent in Hili, India, said the Department of Foreign Trade of the Government of India had issued a notification in this regard last evening. It has been said that onion import to Bangladesh will be stopped till further orders.
He added that the recent floods in India have destroyed onion cultivation. Due to this, the price has gone up due to the decrease in stocks. The government has decided to keep the price under control.
Haroon Ur Rashid, president of the Hili Land Port Import-Export Group, said the Indian government had suddenly stopped onion exports on the pretext of internal crisis and price rise, citing the floods. That is why onions were not imported into the country through Hili land port. Importers from Healy land port alone have set up LCs in India to import about 10,000 tonnes of onions. In contrast, 250-300 Indian trucks with onions are stuck in India. If the truck loaded with onions cannot enter the country, the onions will rot. We have to count the losses. We want our LC onions to be sent to the country.
Source: Online/SZK