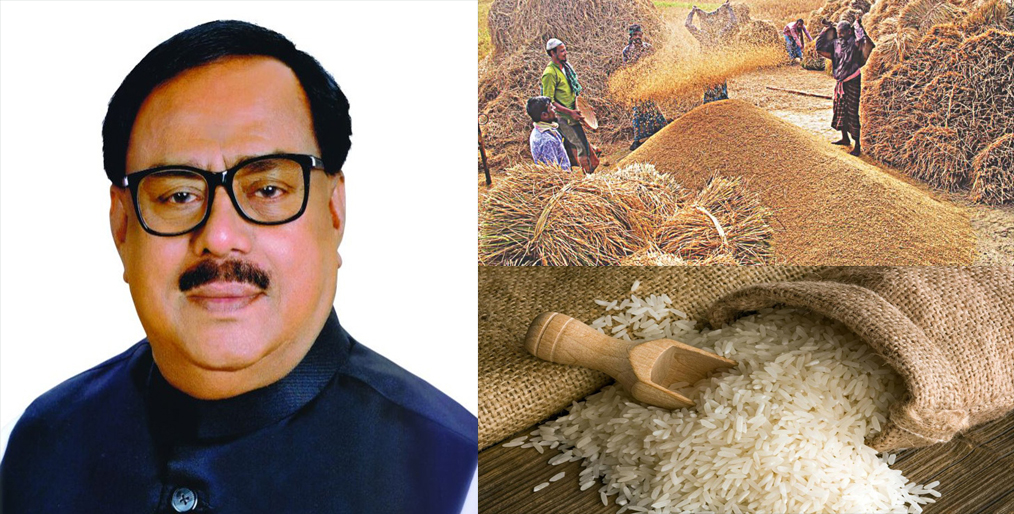 On Wednesday (June 17, 2020), Food Minister Sadhan Chandra Majumder said the government would procure rice at the rate announced earlier. Prices will not be increased.
The minister made the remarks in a video conference with Barisal division officials that morning.
Farmers are getting proper price due to bumper yield of Boro crops under the monitoring and direction of the government, he said, adding: "Procurement should be sped up to maintain the market price."
Legal action will be taken against any kind of irregularities in procuring the rice and paddy, he warned.
Requesting mill owners, Mr. Majumder said it is time to help people during the novel coronavirus and step forward with a mentality to serve.
This year's procurement must be farmer-friendly and zero tolerance will be shown over the standard, the minister said, adding that no farmer should sell their production to middle-men or syndicates.
Directorate general of Food, Additional Directorate General, Barishal division commissioner, regional food controller and deputy commissioners of Barishal, Pirojpur, Barguna, Jhalakathi, Bhola and Patuakhali were present at the meeting.
Source: Online/SZK