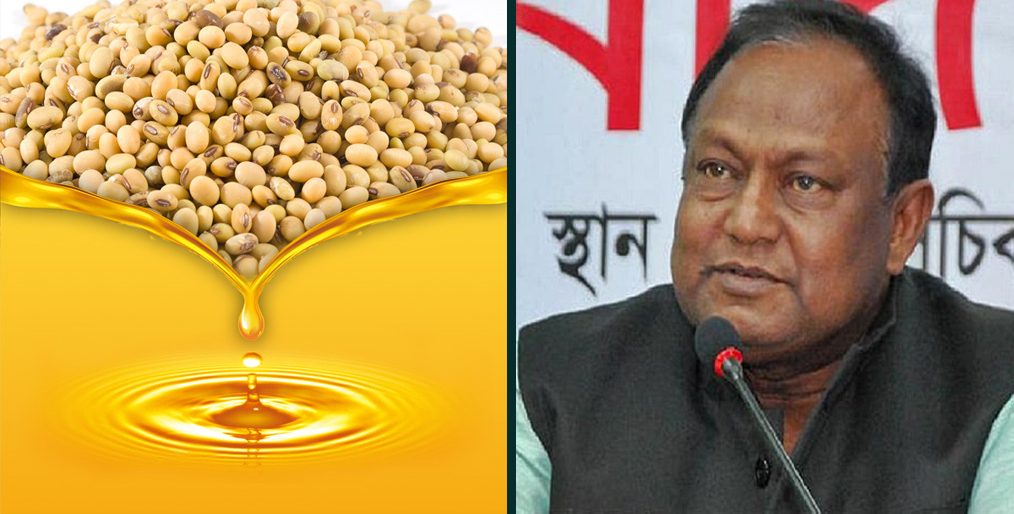 The government has set a maximum price per liter of soybean oil in a uniform pricing system to keep edible oil prices stable. Commerce Minister Tipu Munshi made the announcement at a press conference after a meeting of the National Committee on Essential Products Marketing and Distributors at the Secretariat on Wednesday (February 17, 2021).
The Commerce Minister said, "The price has been fixed in consultation with the importers and traders of edible oil." The month of Ramadan is ahead, there are enough stocks now. The price is determined after all the calculations.' He said the soybean (open) mill gate has been fixed at Tk 107 per liter, distributor at Tk 110 and retail price at Tk 115 per liter.
Bottled soybean mill gate price is Tk 123 per liter, distributor price is Tk 127 and retail price is Tk 135. 5 liter bottled soybean mill gate price is Tk 585, distributor price is Tk 600 and retail price is Tk 625. About 70 per cent of the oil we use in our country is palm super, with a mill gate price (open) of Tk 95 per liter, a distributor price of Tk 98 and a retail price of Tk 104.
Mentioning that the price will be controlled with a firm hand after the announcement, the minister said, "If the price goes down, it will be considered, even if it goes up, it will be considered." We have to import 90 percent of the oil we use. '
Source: Online/SZK