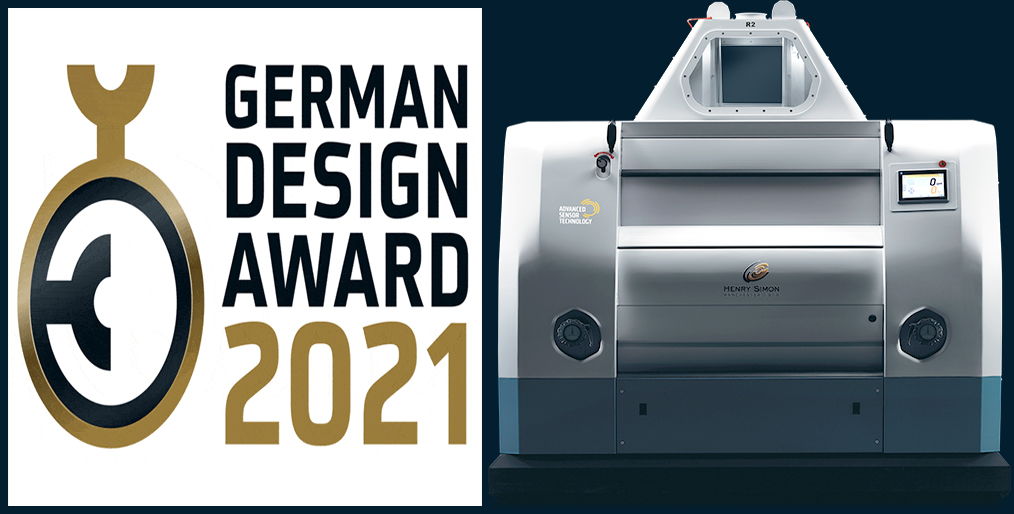 Henry Simon added another successto its leading position in milling technologies with Henry Simon Roller Mill (HSRM)at the German Design Award 2021.
HSRM roller mill has been awarded by German Design commiteein 'Excellent Product Design'categorywith its new look and improved functionality, as being designed in partnership with Italdesign company.
The roller mill is also equipped with Advanced Sensor Technology ™, that provides the real-time process monitoring for a higher operational reliability, efficiency, and safety.".
The Prize That Visualizes Success
The German Design Award honors innovative products and projects, their manufacturers and designers who are pioneering in the German and international design landscape, by its top-class international jury. The German Design Award discovers and presents unique design trends: a competition that advances the design-oriented economy. –By Sezin AKÇAY